Promoting Non-Invasive Plants to Protect California's Natural Beauty, Wildlife and Communities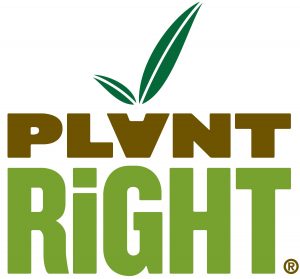 Invasive plants damage California's land and impact people. They reproduce quickly—outcompeting native plants and animals, increasing flooding risk, and escalating fire danger. Nearly 50% of all known invasive plants are of horticultural origin. That's why collaborating with nursery professionals is key to solving this costly problem.
PlantRight unites a diverse alliance of horticultural industry leaders—including The Home Depot in California, Lowe's, Orchard Supply Hardware, and local, independent garden centers—to protect our state's unique biodiversity by promoting non-invasive plants. Keeping invasive plants off store shelves means Golden State taxpayers avoid exacerbating the over $80 million annual burden of removing horticultural pests from our wildlands.
PlantRight is partnering with leaders in California's nursery industry to find cost-effective ways to stop the sale of known and emerging ornamental invasive plants and prevent the introduction of new ones to protect California's unique biodiversity and natural beauty. Key components of our strategy include:
Engaging retail nurseries, landscape professionals, and horticultural growers to voluntarily remove known invasive plants from their inventories and replace them with non-invasive alternatives. Learn more here.
Preventing the introduction of new invasive plants by deploying PRE (Plant Risk Evaluation), the first WRA (Weed Risk Assessment) tool designed specifically for the horticultural industry that is faster, easy to use, and 98% accurate in predicting invasive behavior by region. The PlantRight PRE equips propagators with the ability to determine a plant's invasive risk level (to know before they grow) for the region and marketplace in which it is being evaluated.
Conducting an annual statewide survey of California nurseries and plant retailers in partnership with the UC Master Gardener Program to assess the availability of invasive plants and guide PlantRight's strategy in promoting safe, noninvasive alternatives. See the results of our 2014 survey, which shows that more than 80% of the surveyed nurseries were not selling invasive plants on PlantRight's original list.
Providing science-based information to California's nursery industry that is clear, practical and accessible.
Reinforcing positive behavior by recognizing nursery and landscape professionals who are: protecting California's natural spaces; protecting taxpayer wallets, and Planting Right!
Visit the official PlantRight website to find out how you can help protect California by avoiding invasive garden plants.
Landscape photo courtesy of faroutflora.
Impact
Secured committments from The Home Depot, Lowe's and Orchard Supply Hardware to stop selling invasive plants on PlantRight's list
75% reduction in sales of the worst 19 invasive plants on PlantRight's list. PlantRight is now focused on removing the final four plants from store shelves
70% reduction in the number of small, medium and big-box retailers statewide selling invasive plants
Developed weed-assessment tool with a 95% accuracy rate in screening out new invasive plants
Highlights
Partners
Steering Committee Members
Plant List Sub-Committee Members
Plant Risk Evaluation (PRE) Advisory Group
Elizabeth Brusati, California Invasive Plant Council
Zhanao Deng, University of Florida
Joe DiTomaso, University of California at Davis, Plant Sciences
John Keller, Monrovia
Matt Kramer, Ball Horticultural
Chris Selin & Debbie Lonnee, Bailey Nurseries
Margaret Pooler, United States Department of Agriculture (USDA) National Arboretum
John Randall, The Nature Conservancy
Craig Regelbrugge, AmericanHort
Nicholas Staddon, Village Nurseries and Mountain States Wholesale Nurseries
Barry Yinger, Plantsman
Industry Partners
7 Day Nursery
Altman Plants
AmericanHort
American Society of Landscape Architects – Northern California Chapter
Association of Professional Landscape Designers, California Chapter
Ball Horticultural
Bay Friendly Landscape & Gardening Coalition
Belmont Nursery
Big Oak Nursery
California Association of Nurseries and Garden Centers
California Invasive Plant Council
California Landscape Contractors Association
California Native Plant Society
City Farmers Nursery
Eco Landscape California
Green Acres Nursery & Supply
Grower-Shipper Association
The Home Depot Garden Centers, California
Horticultural Research Institute
Lowe's
McShane's Nursery and Landscape Supply
Mission Blue Nursery
Monrovia Growers
Orchard Supply Hardware
Papenhausen Hardware & Nursery
Santa Barbara Botanic Garden
Sloat Garden Center
Solana Succulents
UC Davis, Arboretum
UC Davis, California Center for Urban Horticulture
UC Davis, Department of Plant Sciences
UC Division of Agriculture and Natural Resources
UC Master Gardener Program