About Us
Our Mission
Sustainable Conservation advances the collaborative stewardship of California's land, air, and water for the benefit of nature and people.
Our Work
Sustainable Conservation helps California thrive by uniting people to solve the toughest challenges facing our land, air, and water. Every day, we bring together business, landowners, communities, and government, in some of the most productive yet economically disadvantaged parts of California, to steward the resources on which we all depend in ways that are just and make economic sense.
Sustainable Conservation currently drives collaborative solutions to meet the water needs of California's environment, people, and economy for current and future generations – with particular focus on advancing sustainable groundwater management and accelerating the stewardship of natural and working lands and waterways. A sustainable water future for California that supports a thriving economy is achievable. But, a future in which nature and people have access to clean, affordable, and reliable water is possible only by working with – not against – each other.
Partnering for Change
Collaboration and inclusivity are in our DNA. For nearly three decades, Sustainable Conservation has built coalitions of people with different interests to catalyze conservation success. By listening deeply and honoring all perspectives, we locate common ground on which to forge a better path forward for our Golden State.
Commitment to Continuous Learning
We recognize the importance of continually expanding our learning to better understand who our work benefits, where our blind spots are, and how we can evolve to ensure our solutions are co-created with those most impacted by water and climate issues. There's always more we can do to prioritize human needs and equity issues – both in the field and at the office.
We are in the process of reviewing all of our programs to identify who is currently at the table with us, who is missing at the table, and how we can provide more room at the table. Current programmatic efforts include:
Stepping up our efforts to address the dire lack of clean drinking water for more than one million Californians.
Targeting on-farm pollution-reduction technologies to benefit impacted communities.
Guiding groundwater recharge practices to protect, and ideally improve, water quality.
Widening our outreach to ensure all communities can access simplified pathways for habitat restoration work.
We are also looking at our policies and practices to foster an inclusive, transparent, and non-hierarchical internal structure. Beginning in 2019 and throughout 2020, staff and Board members have participated in trainings offered by the Center for Diversity and the Environment and the Racial Equity Institute to challenge our implicit biases, understand the historic and current context of racial and economic inequities in the U.S., and prioritize the lenses of diversity, equity, and inclusion in our work and culture.
We recently formed diversity, equity, and inclusion staff and Board committees with rotating annual membership to keep the organization moving along this path. We will continue trainings with the Center for Diversity and the Environment in 2021 and 2022 to incorporate our learnings into each of our programs and the organization as a whole.
Board of Directors
Our experienced Board of Directors and Advisory Board members hail from those stakeholder groups Sustainable Conservation partners with daily to drive our conservation mission – industry, government, farming and the nonprofit sector. This unique composition offers diverse perspectives for developing the most effective solutions to California's most pressing environmental problems.
Advisory Board
Charles Ahlem

Owner, Charles Ahlem Ranch & Hilmar Cheese Company

Adrienne Alvord

Western States Director, Union of Concerned Scientists

Paul Betancourt

Managing Partner, VF Farms

Laura Beaudin

Partner, Bain & Company

Don Bransford

Owner, Bransford Farms

Chris Buchbinder

Portfolio Manager and Senior Vice President, Capital Group Companies

John Cain

Director of Conservation for California Flood Management, American Rivers

Frank Casey

Ecosystem Services Theme Lead, Science and Decisions Center, United States Geological Survey

Paula Daniels

Co-Founder, Chair, Center for Good Food Purchasing

John Dawson

Co-Founder, Zentek

Kim Delfino

President and Founder, Earth Advocacy

Dan Emmett

Executive Chairman, Douglas Emmett, Inc., Founding Board Member, Sustainable Conservation

Bob Epstein

Co-Founder, E2

Steve Gross

Vice President of State Relations, Wine Institute

Ellen Hanak

Director, PPIC Water Policy Center

Laura Hattendorf

Head of Investments, Mulago Foundation, Co-Founder, Sustainable Conservation

Charlene Harvey

Civic Leader

Winston Hickox

Principal, California Strategies, LLC

Kristine Johnson

Founder & Executive Director, Kingfisher Foundation

Rich Kelley

Principal, Search Fund Partners

Chip Koch

Principal Land Consultant, Safety, Health and Environment

Cindy Lang

Philanthropist, Strategist & Dot Connector

MIchael Mantell

Senior Advisor, Resources Legacy Fund

Felicia Marcus

Member, Water Policy Group

Jerry Meral

Director, Natural Heritage Institute

Jeff Mount

Senior Fellow, PPIC Water Policy Center

Wendy Pulling

Director of ESG Integration, University of California Office of the Chief Investment Officer

Tina Quinn

Co-Founder, Sustainable Conservation, Life & Leadership Coach

Secretary Karen Ross

Secretary, California Department of Food and Agriculture

Greg Rosston

Director, Public Policy Program and Gordon Cain Senior Fellow, Stanford Institute for Economic Policy Research, Stanford University

Alejandra Sanchez

Corporate Social Responsibility, Marketing Manager, Driscolls

Rebecca Shaw

Senior Vice President and Chief Scientist, World Wildlife Fund

Russell Siegelman

Lecturer, Stanford Business School, Partner Emeritus, Kleiner Perkins Caufield & Byers

Lester Snow

Sole Proprietor, Natural Resource Consulting

Cindy Starrett

Partner, Latham & Watkins

Buzz Thompson

Faculty Director, Stanford, Water in the West Program

Michael Traynor, Esq.

Senior Counsel, Cobalt LLP., President Emeritus, American Law Institute

Tony Turkovich

Farmer/Proprietor, Turkovich Family Wines

Allison Harvey Turner

CEO, Water Foundation

Mark Valentine
San Joaquin Valley Regional Committee
Charles Ahlem

Owner, Charles Ahlem Ranch & Hilmar Cheese Company

Eric Averett

Resource Renewable Group

Philip Bowles

Chairman, Bowles Farming Company

Emmy Cattani

Cattani Farming

Greg Coleman

E. & J. Gallo Winery

Dan Dooley

Principal, New Current Water and Land, LLC/Sustainable Conservation Board Member

Michael Frantz

Owner, Frantz Wholesale Nursery

Dino Giacomazzi

CEO, Giacomazzi Almond Company, Inc.

Soapy Mulholland

Sopac & Associates LLC

Chuck Nichols

Nichols Farm

Eddie Ocampo

Program Director of the Community Sustainability Department, Self-Help Enterprises

Bryan Osorio

Program Officer, Sierra Health Foundation

David Orth

Partner, New Current Water and Land, LLC

Jon Reiter

Principal, Cavalrei

Julie Rentner

President, River Partners

Emily Rooney

President, Agricultural Council of California

David Villarino-Gonzalez

Farmworker Institute of Education and Leadership Development

Aaron Wickstrom

Managing Partner, Valsigna Farms

Kathy Wood McLaughlin

TKM Consulting, Inc./Tulare Basin Wildlife Partners

Stuart Woolf

President and Chief Executive Officer, Woolf Farming

Justin Wylie

Principal, Wylie Farms
Featured in
Our work has been featured in these and many other local, state, and national media.
National Geographic

CNBC

Los Angeles Times

NPR

San Jose Mercury News

Grist

Wired

Stanford Social Innovation Review

The Sacramento Bee

Yale Environment 360
Awards
Sustainable Conservation has received numerous awards from both public and private institutions.
Vanguard Award, 2022

CalTrout Streamkeeper Award, 2021

Leadership in Sustainable Partnerships Award, 2020

U.S. Dairy Sustainability Award, Outstanding Community Contribution, 2020

NOAA Excellence in Habitat Restoration Award, 2018

Farmer Technical Support Innovator Award honoring Ladi Asgill, Senior Project Manager, 2016

UC Davis Bradford Rominger Agricultural Sustainability Leadership Award honoring Dr. Daniel Mountjoy, Director of Resource Stewardship, 2016

James Irvine Foundation Leadership Award, 2007

Governor's Environmental and Economic Leadership Award, 2004

US EPA (Region 9) Outstanding Achievement Award, 2004

California Council Environmental and Economic Balance - Edmund G. 'Pat' Brown Award, 2003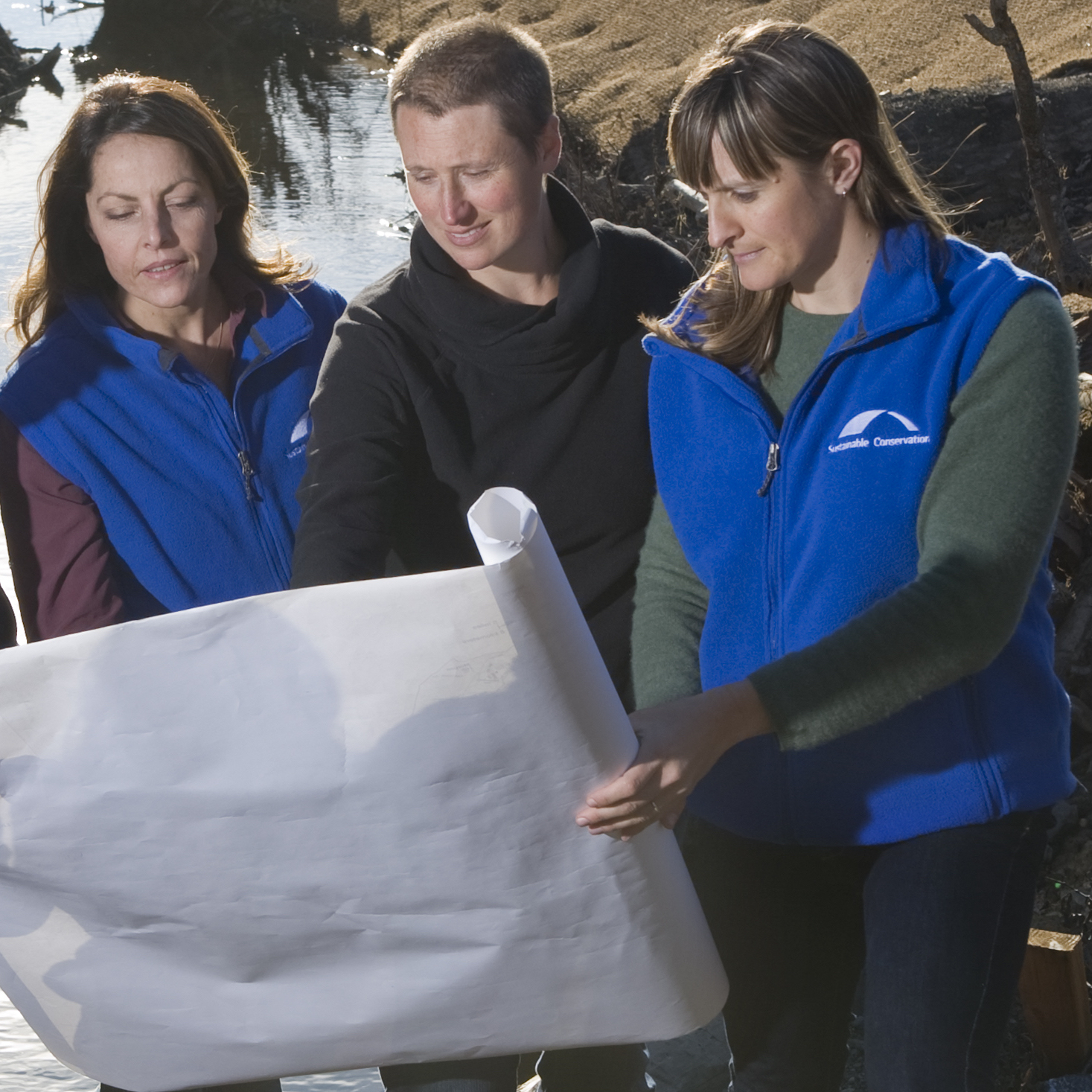 Working with Us
Sustainable Conservation is fortunate to have talented, dedicated staff who are committed to collaboration both internally and externally. We care about what we do, and we care about each other. Our size affords staff an opportunity to see the direct impact of their work, and our culture encourages continuous learning while providing opportunities for professional development. We work hard while providing flexible schedules, telecommuting, generous paid holidays and other benefits that support well-being.
Careers
Partners & Supporters
A sample of the diverse private, public, and non-profit partners who make Sustainable Conservation's work possible.
Private Sector
AECOM
cbec Eco Engineering
Driscoll's
Environmental Science Associates
General Mills
The Home Depot
Lowe's
MBK Engineers
Nestle
Netafim, USA
Provost and Prichard
Starbucks
Wilbur Ellis
Woodward and Curran
Government
Aliso Water District
Ballico-Cortes Water District
California Air Resources Board
California Coastal Commission
California Department of Fish and Game
California Department of Food and Agriculture
California Department of Water Resources
California Natural Resources Agency
California State Coastal Conservancy
California State Parks Department
California State Water Resources Control Board
Central San Joaquin Water Conservation District
Chowchilla Irrigation District
City of Modesto
Delta Conservancy
Delta Stewardship Council
Department of Water Resources
East Turlock Subbasin Groundwater Sustainability Agency
Flood-Managed Aquifer Recharge Network
Governor's Office of Business and Economic Development
Gravelly Ford Water District
GrizzlyCorps
Madera County
Madera Chowchilla Resource Conservation District
Madera Irrigation District
Merced Irrigation District
Modesto Irrigation District
National Marine Fisheries Service
National Oceanic and Atmospheric Administration
National Resources Conservation Service
Oakdale Irrigation District
Reclamation District 108
Regional Water Resources Control Boards
Root Creek Water District
San Joaquin County
San Joaquin Valley Air Pollution Control District
South San Joaquin Irrigation District
Stanislaus County
Stockton East Water District
Triangle T Water District
Tulare Irrigation District
Turlock Irrigation District
U.S. Army Corps of Engineers
USDA Agricultural Research Service
U.S. Environmental Protection Agency, Region 9
U.S. Fish and Wildlife Service
West Turlock Subbasin Groundwater Sustainability Agency
Farming/Agriculture
Al Costa
Ag Innovations
Almond Board of California
Altman Plants
AmericanHort
American Farmland Trust
Braga Fresh Farms
Burroughs Family Farm
California Dairy Campaign
California Dairy Quality Assurance Program
California Farm Bureau Federation
Center for Energy Efficiency and Renewable Technologies
Dairy Cares
Dairy Management Inc.
De Jager Farms
Don Cameron
Milk Producers Council
Monrovia Growers
Monterey County Farm Bureau
Newtrient, LLC
Plant California Alliance
Terranova Ranch
Western Growers
Western United Dairies
Academic
California Polytechnic State University, San Luis Obispo
CSU Chico
CSU Fresno
CSU Monterey Bay
CSU Sacramento, Consensus and Collaboration Program
CSU Stanislaus
Stanford University
UC Berkeley, Environmental Science, Policy, and Management
UC Berkeley, Goldman School of Public Policy
University of California Cooperative Extension
UC Davis
UC Davis, Department of Land, Air and Water
UC Division of Agriculture and Natural Resources
UC Master Gardener Program
UC Merced
UC Santa Cruz, Environmental Studies
Non-profit
ALBA Farmers
American Rivers
American Society of Landscape Architects - Northern California Chapter
Association of Professional Landscape Designers, California Chapter
Audubon California
BEAM Circular
CalCAN
California Association of Resource Conservation Districts
California Invasive Plant Council
California Landscape Stewardship Network
California Native Plant Society
California Process-Based Restoration Network
California Society for Ecological Restoration
California Trout
California Water Action Collaborative
California Water Data Consortium
Central Coast Water Quality Preservation Inc
CivicWell
Community Alliance with Family Farmers
Community Water Center
Ducks Unlimited
Earth Genome
Environmental Defense Fund
Leadership Counsel for Justice and Accountability
Madera Chowchilla Resource Conservation District
Madera County Department of Water and Natural Resources Department
National Center for Appropriate Technology
The Nature Conservancy
Northern California Water Association
Point Blue Conservation Science
Pollinator Partnership
Project apis m.
Public Policy Institute of California
Resource Conservation District of Monterey County
Resources Legacy Fund
Resource Conservation District of Santa Cruz County
River Partners
Salmonid Restoration Federation
San Mateo Resource Conservation District
Sanctuary Forest
Sand County Foundation
Scott River Watershed Council
Self-Help Enterprises
Sierra Meadows Partnership
Sonoma Resource Conservation District
South Coast Habitat Restoration
Stanislaus Community Foundation
State Water Contractors
Stewardship Index for Specialty Crops
Trout Unlimited
Truckee River Watershed Council
Water Forum
Water Foundation
Water Solutions Network
The Watershed Research and Training Center
Finances & Accountability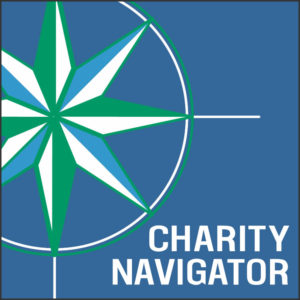 Sustainable Conservation consistently receives high scores from the country's premier charity evaluator, Charity Navigator, for our financial strength, excellent governance, and ability to maximize the impact of donations.
In addition to our history of high marks from independent evaluators like Charity Navigator, we strive to improve our effectiveness and efficiency by:
Diversifying our funding sources
Making strategic investments to grow our reserves
Utilizing state-of-the-art accounting systems and best practices
Coordinating independent financial audits, which we do voluntarily
Financial Statements
Sustainable Conservation is committed to openly sharing financial information.
Your privacy is important to us. Read our privacy policy. Sustainable Conservation does not sell or trade our donors' personal information with other entities. Sustainable Conservation has been designated a 501(c)3 Non-Profit Corporation by the United States Internal Revenue Service. Your contribution is tax-deductible as a charitable contribution.