2013 Leopold Conservation Award Winner
Point Reyes Farmstead Cheese Company
Bob Giacomini and family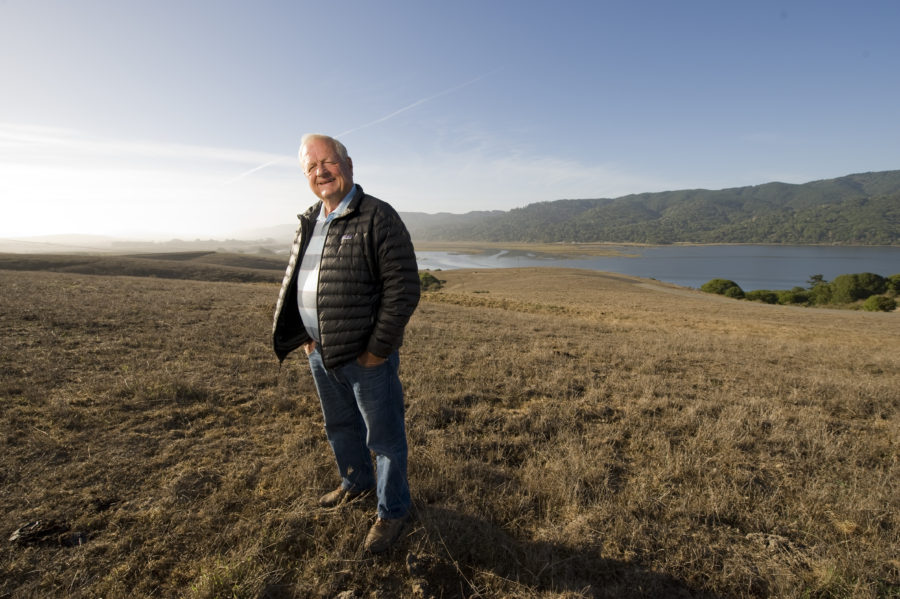 Bob Giacomini and his four daughters own and operate Robert Giacomini Dairy and Point Reyes Farmstead Cheese Company, where the family began milking cows in 1959. Bob and his family purchased the dairy from Bob's father and ran their fluid milk business while raising four daughters on the farm in coastal Marin County.
Today, Bob operates Point Reyes Farmstead Cheese Company with daughters Karen, Diana, Lynn and Jill. Their picturesque 720-acre dairy is a showcase operation where the Giacominis craft award-winning cheeses and demonstrate exemplary land stewardship through their dedication to voluntary, sustainable farming practices and animal care.
Rotational grazing of their cows keeps soils healthy and helps prevent harmful erosion into pristine Tomales Bay. Steep slopes are densely vegetated with trees and shrubs to manage erosion, and a comprehensive nutrient management plan was implement to ensure there is no runoff of nutrients that could harm coastal wetlands.
The family was also one of the first participants in the Natural Resources Conservation Service's Conservation Stewardship Program, as well as one of the first dairies to install a methane digester to harvest methane and convert it into clean, renewable energy to power the dairy the cheese facilities.
"The Giacomini family is a shining example of how landowners in California can have a huge impact on healthy landscapes, clean waterways and a clean-energy future," said Ashley Boren, Executive Director of Sustainable Conservation.