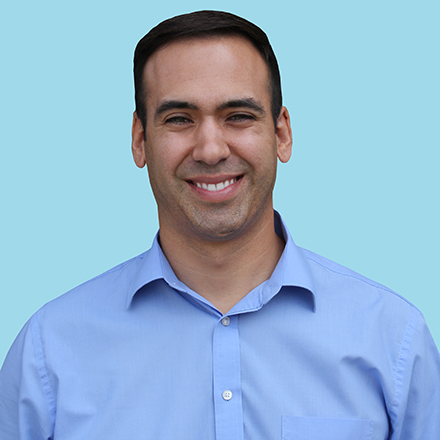 John Cardoza
Project Director
Working out of Sustainable Conservation's Modesto office and partnering with Central Valley dairies, John leads the organization's effort around nutrient management.  The effort focuses on different practices/technologies that improve nutrient/water use efficiency and water quality, while maintaining optimal crop yields.
John's deep understanding of farming is attributed to growing up on a family farm near Modesto, CA and his experience working with diverse agricultural sectors. While with the U.S. Department of Agriculture Farm Service Agency, John served as a County Program Technician working closely with producers in all facets of agriculture, as well as with the Natural Resource Conservation Service and Resource Conservation and Development in San Luis Obispo County. At Farm Credit West, John gained an understanding of the financial side of farming on California's Central Coast, working with vineyard operations, wineries and vegetable growers from Paso Robles to Santa Barbra.
Time spent on his family's farm, Cardoza Farms, gave John firsthand experience farming alfalfa, silage corn, sweet corn, pumpkins and other crops. During this time, he also helped run a custom harvesting business and worked closely with dairies in Stanislaus and San Joaquin counties.
John earned his BS in Agribusiness from California Polytechnic State University, San Luis Obispo.
See our staff list