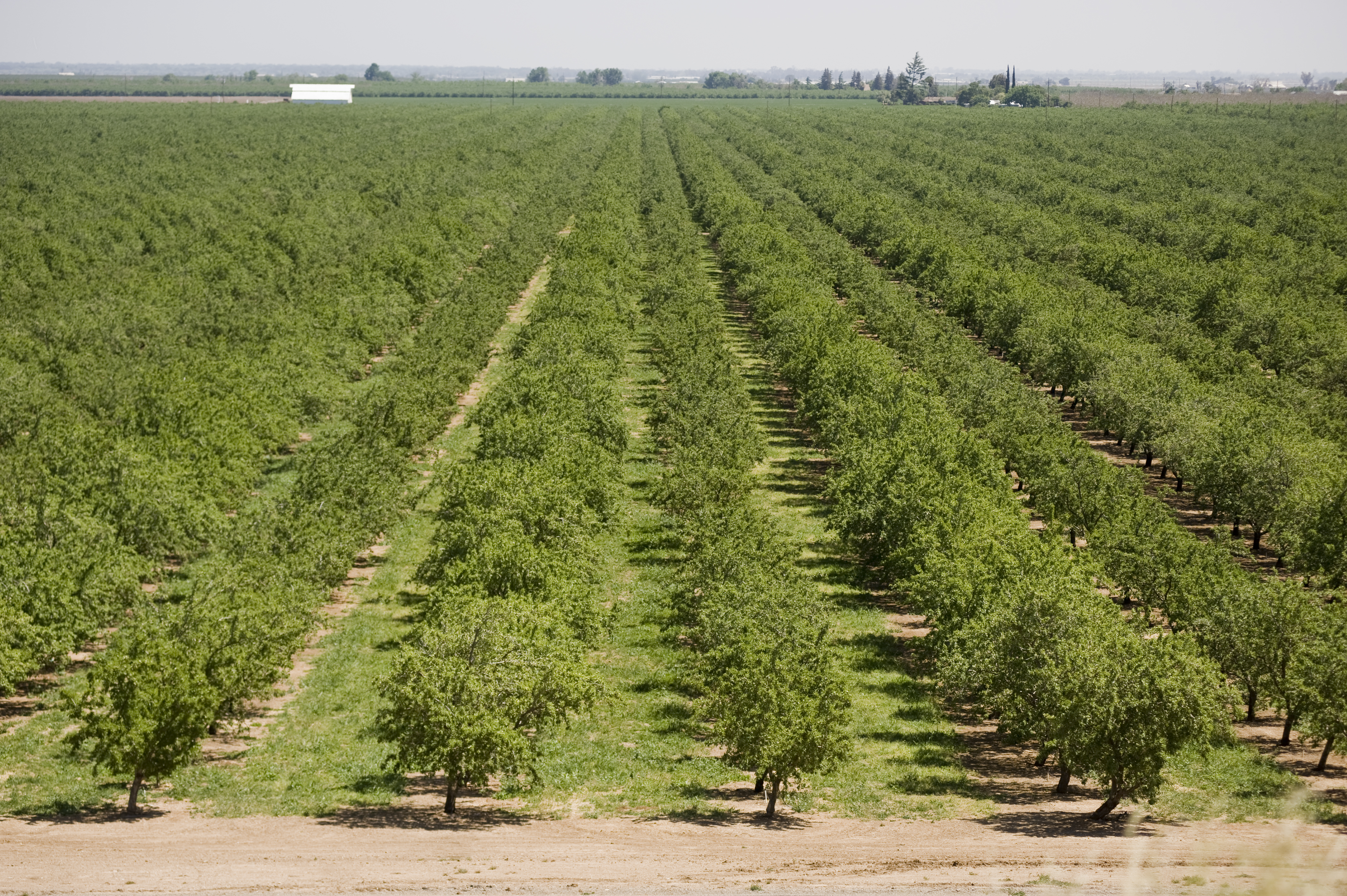 Missed the live stream of our thought-leader panel, The Common Good: Working Together for a Secure Water Future? Click below to hear from diverse, expert perspectives on the various water issues stakeholders face in the San Joaquin Valley as we continue building constructive dialogue to keep California leading in comprehensive water stewardship.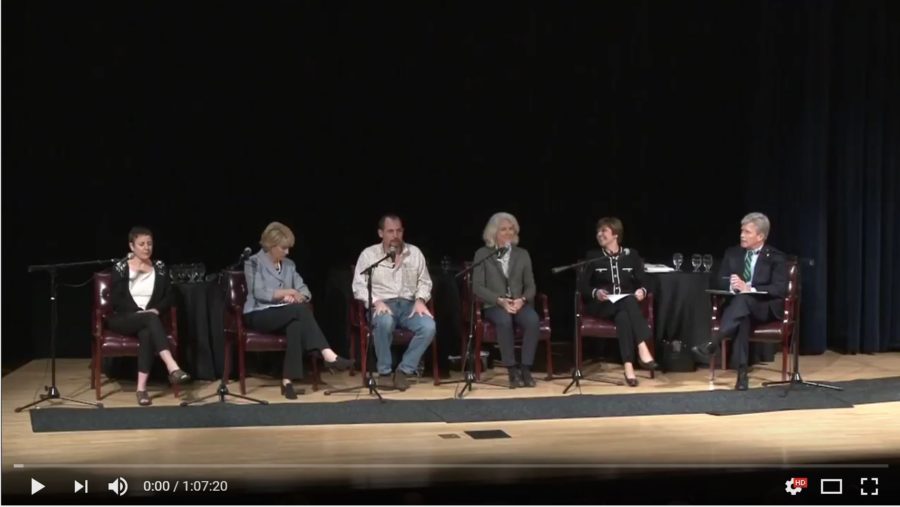 Panel Speakers & Moderator
Ashley Boren
Executive Director, Sustainable Conservation
Ashley Boren has directed the strategy, growth, and operations of Sustainable Conservation since 1997. Ashley received a 2007 James Irvine Foundation Leadership Award for her unwavering commitment to innovative, balanced problem-solving to address a variety of critical environmental problems facing California. In addition to her work at Sustainable Conservation, Ashley serves on the California State Board of Food and Agriculture, on UC California's President's Advisory Commission on Agriculture and Natural Resources, and on the Executive Committee of the Agricultural Sustainability Institute's External Advisory Board at UC Davis. Ashley served on the Board of the Robert and Patricia Switzer Foundation from 2002 to 2011, the last two years as Chair, and on Stanford Business School's Alumni Consulting Team Board from 1995 to 2002, the last three years as Chair.
Ellen Hanak
Director and Senior Fellow, Public Policy Institute of California Water Policy Center
Ellen Hanak is director of the PPIC Water Policy Center and a senior fellow at the Public Policy Institute of California. Under her leadership, the center has become a critical source of information and guidance for natural resource management in California. She has authored dozens of reports, articles, and books on water policy, including Managing California's Water. Her research is frequently profiled in the national media, and she participates in briefings, conferences, and interviews throughout the nation and around the world. Her other areas of expertise include climate change and infrastructure finance. Previously, she served as research director at PPIC. Before joining PPIC, she held positions with the French agricultural research system, the President's Council of Economic Advisers, and the World Bank. She holds a PhD in economics from the University of Maryland.
Cannon Michael
President, Bowles Farming
Cannon Michael was born in 1972 in San Francisco. His family came to California from Germany in the mid-1800's and acquired land for their cattle operation. By the 1960's a portion of the land remained in family control and Bowles Farming was formed in 1967. Bowles Farming grows primarily annual crops such as tomatoes, carrots, melons, corn, cotton, wheat, and others. They have also recently produced pistachios and almonds. They farm with both organic and conventional techniques. His uncle retired in 2013 and Cannon now serves as President and is in his eighteenth season with the Bowles family farming operation. Cannon serves on the Board of the Water Education Foundation, San Luis Canal Company, Henry Miller Reclamation District, and San Luis Delta-Mendota Water Authority. He serves as Board President of the San Luis Resource Conservation District and is a Board member and past chairman of the California Cotton Growers Association. Cannon serves as Treasurer for the Exchange Contractors PAC, is a delegate to the National Cotton Council, and is an alternate to Cotton Incorporated. He was also appointed by Governor Brown to the Merced County Designated Local Authority, a governing board responsible for winding down the affairs of dissolved local redevelopment agencies in Merced and Los Banos.
Karen Ross
Secretary, California Department of Food and Agriculture 
Karen Ross was appointed Secretary of the California Department of Food and Agriculture on January 12, 2011, by Governor Edmund G. Brown Jr. Secretary Ross has deep leadership experience in agricultural issues nationally, internationally, and here in California. Prior to joining CDFA, Secretary Ross was chief of staff for U.S. Agriculture Secretary Tom Vilsack, a position she accepted in 2009. Prior to that appointment, she served as President of the California Association of Winegrape Growers from 1996-2009, and as Vice-President of the Agricultural Council of California from 1989-1996. Before moving to California, Secretary Ross served as Director of Government Relations for the Nebraska Rural Electric Association and as Field Representative for U.S. Senator Edward Zorinsky. The Secretary has a Bachelor of Arts degree from the University of Nebraska-Lincoln and is a graduate of the Nebraska Ag Leadership Program. She has served on numerous boards and committees in California agriculture and with various academic institutions.
Ashley Swearengin
CEO, Central Valley Community Foundation
Ashley Swearengin is president and CEO of the Central Valley Community Foundation, a charitable foundation serving the six counties of Central California and providing over $100 m in funding to over 650 community benefit organizations over the last decade.  Prior to joining the Foundation, she served as mayor of Fresno from 2009 through 2016.  As mayor, she implemented substantial changes to improve the delivery of city services, revitalize the downtown and urban core, promote business and job growth, address chronic homelessness, and stabilize the city's financial position.  Before becoming mayor, Ashley led a number of economic development initiatives in the Fresno region, including the Central Valley Business Incubator, Fresno State's Office of Community and Economic Development, and the Regional Jobs Initiative.  She holds MBA and BS degrees from California State University, Fresno.
Mark Keppler, Moderator
Executive Director, The Maddy Institute
Mark Keppler is the Kenneth L. Maddy Professor of Public Affairs and the Executive Director of The Maddy Institute at California State University, Fresno. Mark oversees the Maddy Legislative Intern Scholar Program that places university students from the Valley in federal and state legislative offices throughout the Valley, in Sacramento, and in Washington, D.C. He also oversees the Wonderful Public Service Graduate Fellowship Program and organizes the Maddy Associates Lecture Series that invites speakers of national and state importance to discuss the critical public policy issues of the day.
Mark also teaches labor and employment law, labor relations and business ethics at the Craig School of Business at California State University in Fresno and is a mediator with the U.S. Equal Employment Opportunity Commission and an arbitrator with the Federal Mediation and Conciliation Service in labor, employment, and civil rights disputes. Prior to leading the Maddy Institute, he was the Director of Graduate Programs at the Craig School of Business. Mark earned his B.S. in Business, with a minor in Economics, from the State University of New York, as well as an M.S. in Industrial Relations and a J.D. (Law) from the University of Wisconsin. He currently serves as Chairman of the Clovis Community Foundation.
Co-Hosts
We're pleased to co-host this event with the California Agricultural Leadership Foundation, the California Water Institute at Fresno State, the Central Valley Community Foundation, and the Maddy Institute.
Sponsors
This event is made possible by the generous sponsorship of the following organizations: