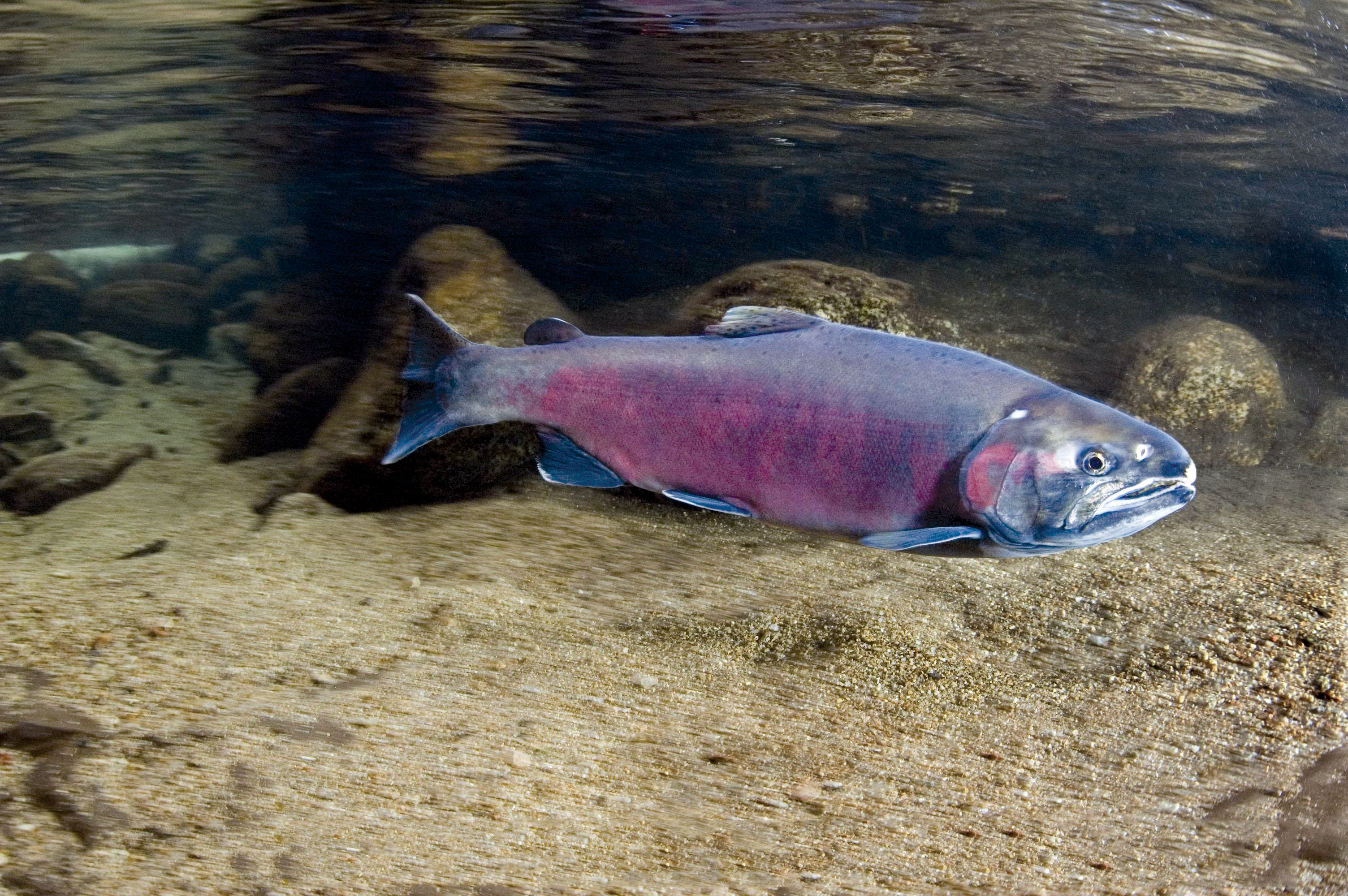 Photo: NMFS/Southwest Fisheries Science Center; Salmon Ecology Team
Our Accelerating Restoration team is honored to present our first Habitat Restoration Partner Award to Patrick Rutten, long-time National Oceanic and Atmospheric Administration (NOAA) leader and California restoration champion.
Patrick Rutten's exemplary 43-year career at NOAA showcases his exceptional dedication to species recovery in California. He's served in a variety of roles, from a uniformed NOAA Corps officer aboard vessels in a science capacity to his most recent position as Southwest Region Supervisor with the NOAA Restoration Center.
Helping Habitat, Together
Patrick's been a stellar Sustainable Conservation partner for close to two decades, beginning in our county-by-county Partners in Restoration Program days. He was instrumental in our successful Consistency Determinations (both unanimous!) with the California Coastal Commission that cover the entire 1,000+ mile coastline of our Golden State with advanced approval to speed voluntary habitat restoration project implementation. And, he's worked with us along the way to scale our successes from one permit authorization to the next, including our upcoming Central Valley/Delta Biological Opinion, all of which help beneficial and much-needed restoration projects immensely.
Our work together has been generative and impressive, but true partnerships are more than a list of accomplishments.
Patrick's vision and enthusiasm for making restoration possible in California, as well as his expertise in his field, helped our team grow our permitting initiative from the regional level to the statewide institution it is today. He and his hard-working staff dedicated much time and effort toward the programmatic approvals we helped craft, despite being a small office with a big workload.
Keeping California Leading
This kind of partnership is critical to restoring high-quality habitat for threatened and endangered species, improving water quality and flows, reducing flood risk for communities, and rebuilding healthier watersheds for our finned, four-footed and two-legged species.
And, it adds up: with over 150 restoration projects approved under programmatic biological opinions, and more than 18 projects in California's critical Coastal Zone, we're thrilled to help restoration advocates around the state rejuvenate our rivers and streams.
Finally, Patrick's dedication models the kind of collaboration we need to achieve our collective environmental goals across California. Working together, with a shared vision, we can accomplish incredible things. We couldn't ask for a better partner, and we're honored to have worked with Patrick as closely and fruitfully as we have.
Cheers to a well-deserved retirement, Patrick!