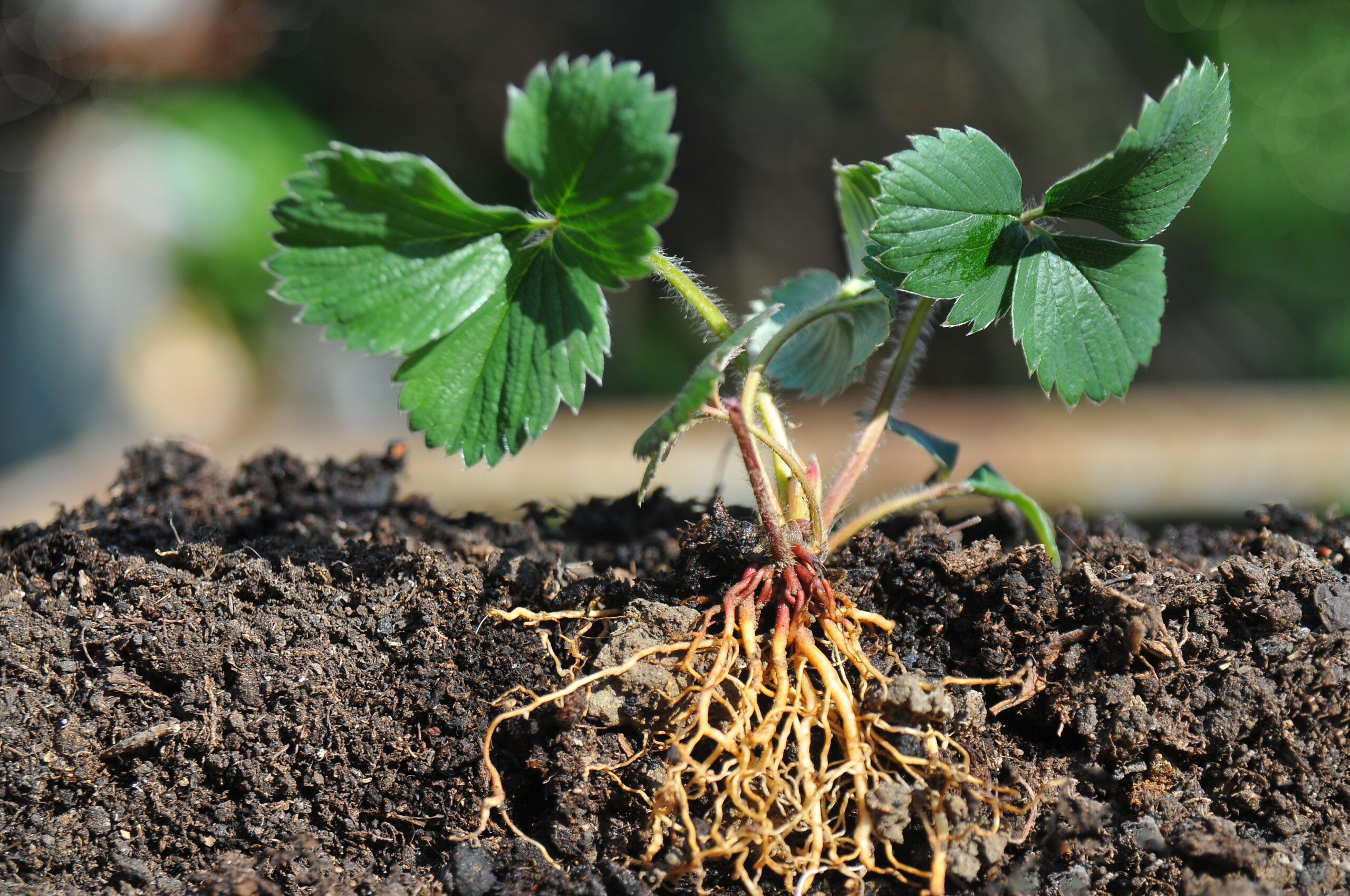 by Eric Epstein
Thank you to all who participated in this spring's Solutions in Our Soil webinar series! We are thrilled with the four rich and far-reaching conversations that covered what soil health means and why it's so important for increasing drought resilience, improving water quality, boosting biodiversity, and nourishing healthy farmlands and communities.
The series would not have been possible without the generous time provided by our expert panelists, staff members, and guests. Sustainable Conservation would like to extend our deepest thanks to all participants and to our sponsors Environmental Science Associates, Holland & Knight, Iron Horse Vineyards, and Spottswoode Estate Vineyard and Winery for supporting the Solutions in Our Soil webinar series and sharing our vision of stewarding our most precious natural resources for all Californians.
Missed any of the webinars or want to revisit the conversations? Watch the recordings below at your convenience!
In Conversation with Liz Carlisle
We kicked off our Solutions in Our Soil webinar series with a conversation between Sustainable Conservation Director of Circular Economies Ryan Flaherty and author, agroecologist, and professor Liz Carlisle. Ryan and Liz came together to introduce and review soil health with our audience and the impact of soil on agriculture, resource stewardship, and community health.
In the conversation, Carlisle emphasized the importance of understanding soil as a diverse ecosystem teeming with countless organisms. Reframing soil in this way is important because there are no universal metrics or practices that can help all farmers throughout California achieve ideal soil health. According to Carlisle, understanding soil's history and mimicking the natural ecosystem in which the land is embedded can help growers better manage their water and more easily adopt sustainable agriculture practices.
However, both Flaherty and Carlisle acknowledged that one of the largest barriers to more widespread sustainable agriculture practices in California can be growers' limiting economic situations. Implementing sustainable practices like cover cropping, drip irrigation, or low-impact tillage requires a large amount of upfront capital that many operations cannot cover within their slim profit margins. Moreover, growers sometimes must forego a season or more of cash crop cultivation for these practices —a serious interruption to their cash flow. Lastly, growers who rent land or who do not have long-term tenure over their farmland aren't incentivized to make short-term sacrifices for long-term soil health benefits.
Flaherty and Carlisle emphasized how these limitations are not just simple economic issues, but matters of equity. To right the systems of inequality and discrimination that impact growers of color, BIPOC and indigenous leaders and farmers can't just be "at the table." There must be equitable space and real partnership in the sustainable agriculture and soil health movements.
The Soil-Water Nexus
The second webinar in the Solutions in Our Soil series focused on the connection between soil and water in healthy ecosystems. Sustainable Conservation's Sarah Castle moderated the expert panel comprised of Janaki Anagha, Director of Community Advocacy at Community Water Center; Dr. Hannah Waterhouse of UC Santa Cruz; and Sustainable Conservation's Policy Director, Charles Delgado.
The conversation's goal was to unearth the vital connection between soil health and water quality & quantity in communities. Dr. Waterhouse noted that "[…] soil is at the interface of water and air — the quality of all three determines human and ecosystem health."
The conversation dove deep into the role of soils in water filtration and retention and the risks associated with nitrates and other contaminants from agricultural practices like over-application of fertilizer. The panelists all highlighted the need to heal and improve how we approach farming, address contaminated drinking water, and explore the overall role of soil in promoting ecosystem and human health.
The conversation wrapped up with a discussion of the importance of policy development and collaborative approaches to address soil health, water quality, and agricultural sustainability. They emphasized the needs for holistic and inclusive conversations, environmental justice frameworks, and policies that consider the long-term impacts on communities, farmers, and the environment.
Anagha made the connection between responsible soil management practices and responsible social and agricultural policy: "Creating policy that's responsive to this time means looking at communities the way we look at the soil beneath our feet. How do we cultivate life and maintain a healthy environment?"
Building Sustainable Supply Chains
For our third webinar, entitled "Building Sustainable Supply Chains," our panel of experts shed light on the importance of soil health practices and how they're turning science into practice throughout the agriculture supply chain. Huge thanks to our panelists Claire Loudis, Corporate Responsibility and Sustainability Manager at Olam Spices; John McKeon, Director of Organic Integrity & Compliance at Taylor Farms; and Dr. Dan Sonke, Sr. Director of Sustainability at Blue Diamond Growers for lending their time and expertise to an insightful conversation!
The panelists began by engaging in a discussion about food safety in both large and small growing operations. The panelists all agreed that food safety comes first as the foremost priority for farmers, and the historical context of E. coli outbreaks in California-grown leafy greens further underlies stringent state policy on health audits and food safety requirements for these crops. Unfortunately, some of the metrics and restrictions that protect consumers can impinge on practices that improve soil health, nutrition, and water retention on farms. However, both Loudis and Sonke believe a healthy balance can exist between consumer protection and new sustainable agriculture practices. For example, Loudis cited the potential for composted dairy manure to be used as a sustainable substitute for artificial fertilizer, but growers and policymakers need to better understand the scientific implications of this practice on food safety before adopting new policies.
Another pain point for many growers is the water cost of adopting sustainable soil health practices. For example, a farmer (particularly one who doesn't have long-term tenure over their land) might not be incentivized to pay to water cover crops for the soil health and water retention benefits that the land won't see for another five-plus years.
After briefly touching on the present ecosystem and future possibilities for sustainable growing incentives — such as the U.S. Department of Agriculture's upcoming $45 million cost-share program for climate-smart agriculture — the panelists all highlighted what they believe are the biggest challenges and opportunities for a sustainable agriculture supply chain in California. Loudis thought that considering the whole-farm ecosystem means California agriculture could implement meaningful practices and create frameworks for directly measuring the impact of these changes. Sonke indicated that the new carbon credit ecosystem simultaneously presents challenges and opportunities for famers who wish to navigate complex requirements to earn credits while implementing sustainable practices. Lastly, McKeon re-emphasized the proposition of growing sustainable agriculture practices and food safety policy together as the largest challenge and opportunity facing the California supply chain.
From Science to Practice
The fourth and final Solutions in Our Soil webinar was "From Science to Practice," and the discussion was focused on hearing how growers are adopting healthy soil practices to nourish both our communities and our environment. Sustainable Conservation's Elliot Grant moderated the thoughtful discussion between Katie Chiapuzio, Director of Environmental Sciences at Braga Fresh and Justin Wylie of Wylie Farms.
Chiapuzio and Wylie kicked off the discussion by reviewing a few soil health practices that they have adopted throughout their operations. While Braga Fresh predominantly plants annual crops such as leafy greens, Wylie Farms relies on a permanent crop system of nut trees, citrus trees, and pomegranates. These two systems revealed some fascinating differences — and similarities — in both farms' soil health strategies. For example, Wylie described how eliminating all nitrogen fertilizer applications in favor of compost has had a large impact on preventing disease and reducing pest pressures. However, Chiapuzio noted that this strategy is not as accessible for Braga Fresh's annual crops due to more stringent regulations on how compost can be applied to leafy greens. On the other hand, she explained that Braga Fresh has seen a lot of energy savings and increased soil health from reducing the frequency and intensity of tilling. Lastly, both growers discussed the benefits their respective farms have seen from planting cover crops during the winter. For many farmers throughout the state, cover cropping can help retain water in the soil, aerate the soil, prevent erosion, reduce nitrogen leaching, and more!
Next, Chiapuzio emphasized the importance of consumer-side market flexibility for farmers, noting that buyers often have strict specifications for produce. As an example, she shared that regenerative growing practices may result in broccoli that looks different from conventional broccoli on store shelves. Wylie also highlighted the value of historical data from previous generations and expressed hope in the potential of regenerative agriculture despite market fluctuations.
The conversation further delved into food safety and public perceptions of crops and greater agriculture. Wylie mentioned a positive shift in perception regarding pistachio and citrus food safety after environmental groups engaged with the Farm Bureau. Chiapuzio highlighted changing market trends, with consumers recognizing the benefits of habitat preservation and farms who embrace productive collaborations with local nature and biomes. The discussion also touched on the challenges of food safety in different crop markets, emphasizing the need for research and data to influence market perceptions. Chiapuzio and Wylie also discussed the importance of nutrient management, healthier plants, and the impact of sugar content on pest resistance.
What's Next?
One last huge thanks to all the guests, panelists, and staff members who organized the webinars and spearheaded the extraordinarily productive discussions about the future of soil health and its impact on our food and communities. Sustainable Conservation's webinar series will take a brief pause for the summer, but we'll be back in the fall with another series! Stay tuned for updates on the series theme and dates.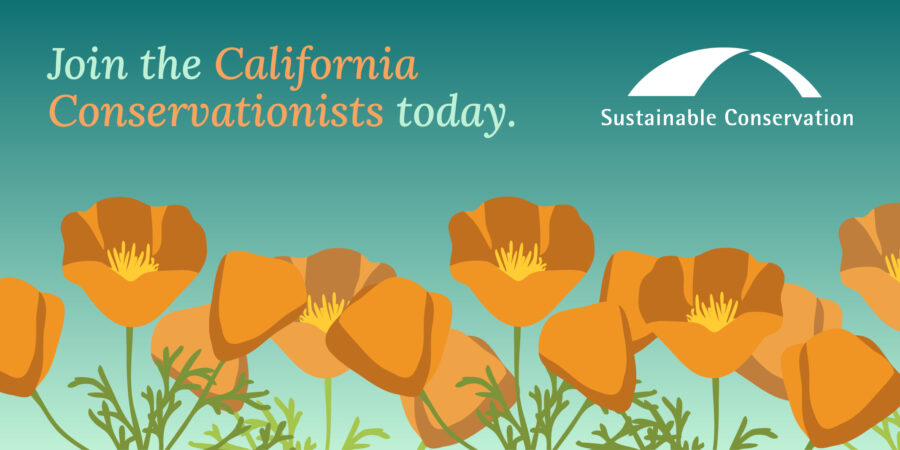 Become a California Conservationist today to support our events and experts as we chart a course for California water. Join our community and receive exclusive benefits for as little as $5/month!