2018 Leopold Conservation Award Winner
Lundberg Family Farms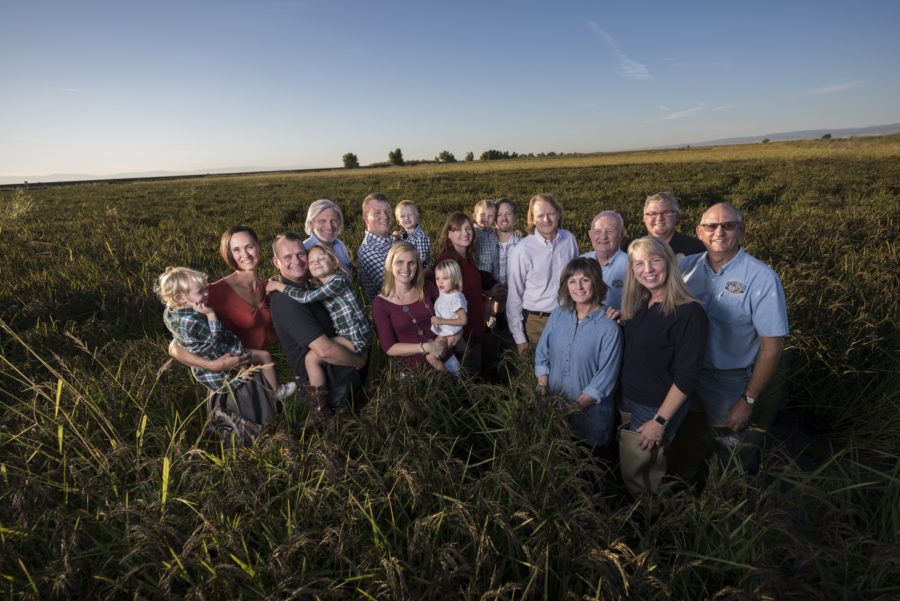 Lundberg Family Farms has a long commitment to sustainable farming methods that produce well-known rice products while improving and protecting the environment for generations to come. Started in 1937, the farm is a multi-generation organic rice farm and innovative rice-products processor.
"We are honored to receive the Leopold Conservation Award in recognition of the environmental practices we have applied on our farm for over 80 years," said Bryce Lundberg, Vice President of Agriculture. "Our grandparents instilled a deep respect for the land in our parents. Our family has been deeply influenced to maintain and expand upon that rich tradition."
"We feel a profound responsibility to enhance our environmental stewardship in all that we do, whether in farming operations, where we have substantially expanded our organic farming practices in the third generation, to building wildlife habitat, including a 100-acre-plus riparian forest along the Feather River, to increasing our use of renewable energy, with nearly two megawatts of on-site production, to achieving Platinum Status with the U.S. Zero Waste Business Council at our primary production site."
"Thank you to the award co-sponsors for creating this recognition and highlighting the conservation efforts of farmers and ranchers across California and beyond."
Lundberg Family Farms is a pioneer in many stewardship practices, including flooding fields rather than burning them to break down rice stubble after harvest, thus providing cleaner air and habitat for millions of migrating waterfowl each winter. Planting cover crops, rotating crops and utilizing natural methods of pest control, and other practices have made them a leader in organic rice farming. The Lundbergs are well-known for rescuing duck eggs ahead of harvest and releasing the ducklings back into the wild. They've saved more than 30,000 ducks to date.
"The Lundberg family is an absolute standout for its decades of truly pioneering stewardship for the benefit of people and the environment," said Ashley Boren, Executive Director of Sustainable Conservation, which has co-sponsored the award since its inception in California. "They've led the way in so many areas – from pioneering organic rice production in the U.S., to boosting clean air by flooding instead of burning fields after harvest, to establishing an egg-rescue-and-release program that's saved tens of thousands of migrating birds along the Pacific Flyway. The list goes on and on."
About the Leopold Conservation Award
Lundberg Family Farms Photo Gallery
---