2017 Leopold Conservation Award Winner
C. Jeff Thomson, International
Jeff Thomson and Family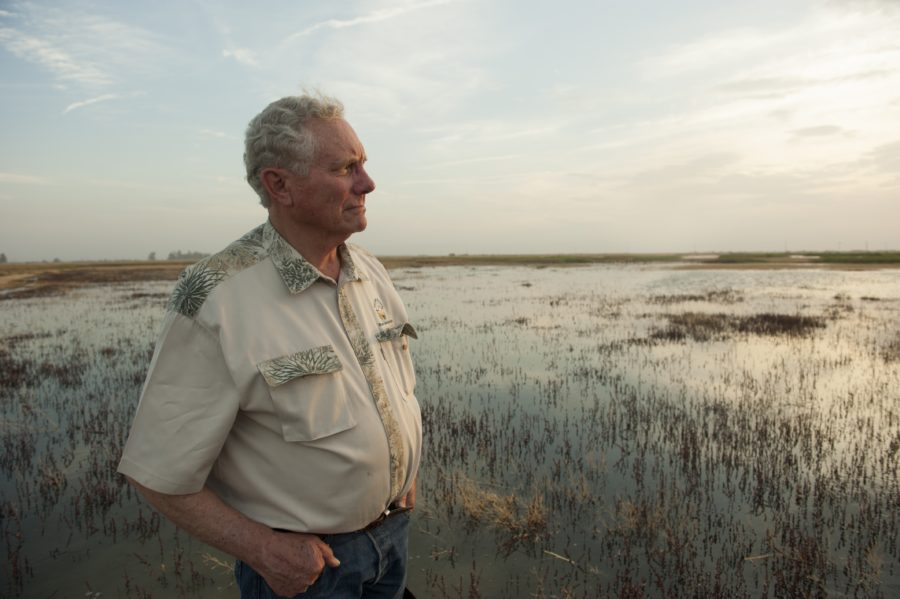 Mr. Thomson is the Leopold Conservation Award's 100th recipient, a national award started in 2003 and now active in 14 states. Mr. Thomson, who passed away suddenly in October, oversaw a fifth-generation farming operation in Bakersfield that produces a variety of annual vegetable crops, including watermelons, onions, potatoes and carrots. With the lifelong mission "to enhance the soil and the land we farm," Mr. Thomson perfected a suite of notable conservation approaches to better steward the soil, water and wildlife both on and off his land, including early adoption of irrigation-water conservation methods and natural pest management.
For more than 25 years, Mr. Thomson led partnerships with the Central Valley Joint Venture, U.S. Fish and Wildlife Service, California Department of Fish and Wildlife, Tulare Basin Wetlands Association and many others to protect, enhance and maintain important wetlands in Kern County to benefit a variety of waterfowl, including imperiled birds in the Tulare Lake Basin.
Among Mr. Thomson's many achievements benefitting wetlands and wildlife was establishing an 850-acre wetland on his own property in partnership with the U.S. Fish and Wildlife Service and California Department of Fish and Wildlife, a model Mr. Thomson's neighbors followed.
"Two major California issues that require everyone's pitching in – including private landowners, who own more than half the state – are stretched water supplies and disappearing wildlife," says Ashley Boren, Executive Director of Sustainable Conservation, which has co-sponsored the award since its inception in California. "Jeff spent decades tackling both issues, and leaves an accomplished legacy for others to be inspired by and embrace."
About the Leopold Conservation Award
C. Jeff Thomson, International Photo Gallery
---