2021 Leopold Conservation Award Winner
Witcher Creek Ranch
Marie & Glenn Nader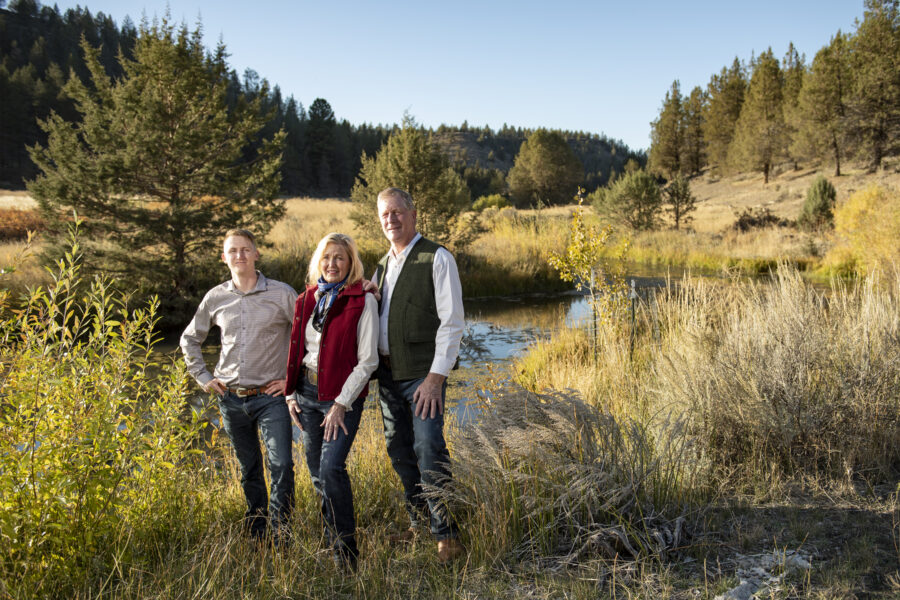 Marie, Glenn, and their son, Alan, are dedicated to promoting water conservation and soil health on a working cattle ranch. They credit state and federal conservation-focused programs and grants with helping them make dramatic changes on their 2,880 acres of Modoc County. After buying the ranch in 1999, they developed a plan to work with nature by melding wildlife habitat with resilient grazing pastures. They consulted with several organizations on how to best preserve and improve the ranch's natural resources.
The Naders introduced strategic rotational grazing of their cattle as a tool to improve the ecosystem. Fencing subdivided pastures into small sections for high-intensity, but short duration, grazing. Grazing is timed to optimize weed control and wildlife management.
The ranch's location in northeast California is critically important to migratory birds who depend on wet meadows for stopover habitat. Therefore, wetlands are not grazed during waterfowl nesting season, and enough dry grass is left behind to provide nesting material and cover.
Assistance from the federal Conservation Stewardship Program (CSP) helped the Naders create cattle watering sites away from creeks, which reduced erosion, protected water quality and provided wildlife habitat. Three miles of single wire electrified fencing around riparian areas allowed deer and antelope to migrate while keeping cattle out of the creek.
In addition to cattle grazing, the ranch's other income stream is hay production. Since transitioning to organic hay production in 2014, the Naders have produced a bountiful crop on nutrient-rich soils without fertilizer. Hay production increased and labor costs decreased after a wheel line irrigation system was replaced with a pivot irrigation and piping system. Increased yield and revenue from organic hay made it easier to give 800 acres of wildlife-rich wetlands a three-year rest from grazing.
About the Leopold Conservation Award
Witcher Creek Ranch Photo Gallery
---