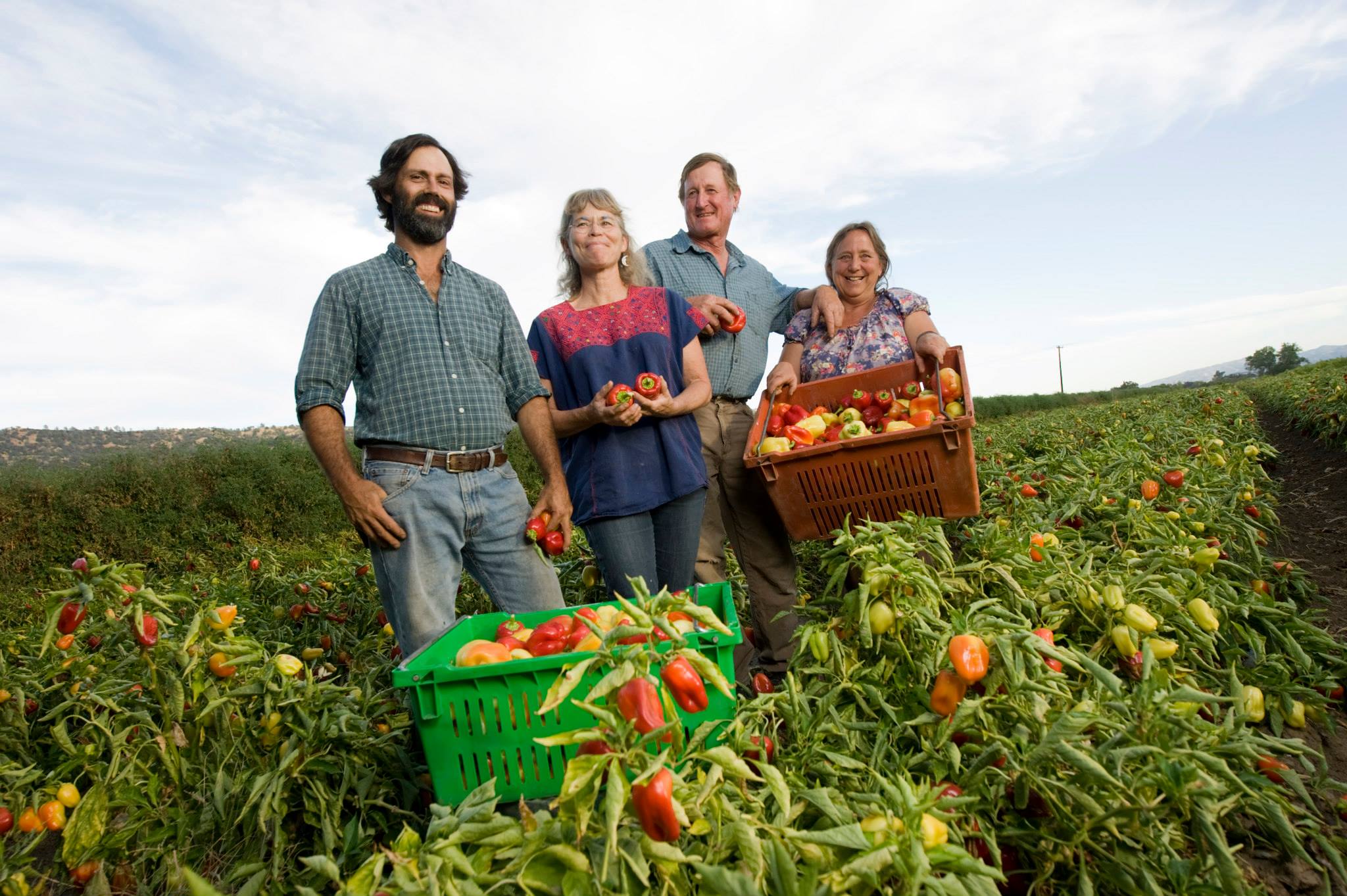 Pictured: 2014 California Leopold Conservation Award recipients Andrew Brait, Paul Muller, Judith Redmond and Dru Rivers of Full Belly Farm.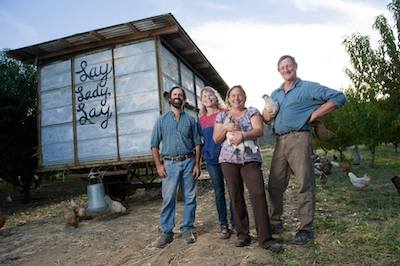 A big congratulations goes to Full Belly Farm for being named the recipient of the prestigious 2014 California Leopold Conservation Award!
The award, which is sponsored by Sand County Foundation, the California Farm Bureau Federation and Sustainable Conservation, honors private landowner achievement in the voluntary stewardship and management of natural resources.
Full Belly Farm, a certified organic farm since 1985, is located near Guinda in Yolo County. It produces a variety of crops sold year-round directly to consumers through their CSA program, at farmers markets, in restaurants and stores, and to distributors.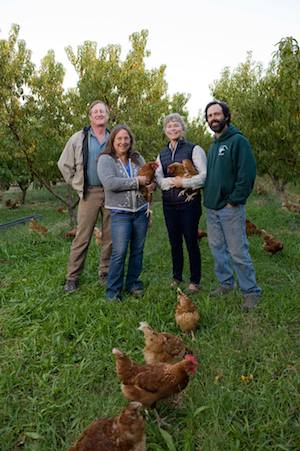 The owners are dedicated to exceptional land stewardship and strive to balance the farm's bottom line with environmentally sound practices. They are committed to fostering sustainability on all levels, from soil fertility and care for the environment to stable employment for their employees. Full Belly Farm has an extensive education and outreach program, including popular on-farm tours, events, children's summer camp and a farm internship program.
"When it comes to farming in ways that promote the long-term health of California's land, water, wildlife and food economy, there's no better example than Full Belly Farm," said Ashley Boren, Executive Director of Sustainable Conservation. "They've pioneered a truly sustainable approach to growing food that prioritizes soil health, natural inputs, water efficiency, and wildlife-friendly practices. They also have a long history of inspiring new generations of California farmers to find innovative ways to balance a healthy environment with thriving agriculture."
The 2014 California Leopold Conservation Award will be presented December 8, 2014 at the California Farm Bureau Federation's Annual Meeting in Garden Grove. Each finalist will be recognized at the event, and Full Belly Farm will be presented with a crystal depicting Aldo Leopold and a check for $10,000.
Check out the latest 2014 California Leopold Conservation Award press release to learn more about Full Belly Farm and the award!