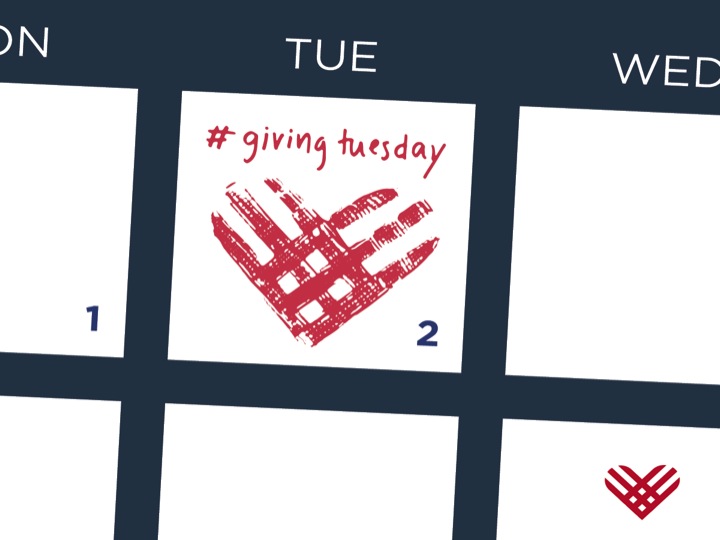 An Opportunity to Help California Thrive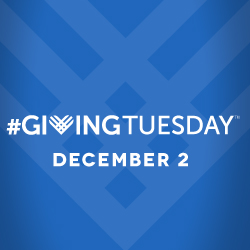 The holidays are upon us once more, and with Thanksgiving quickly approaching, so are the dense lines of Black Friday and the digital deals of Cyber Monday. While ticking off items on your list of presents this year, consider joining Sustainable Conservation as we take part in this year's #GivingTuesday!
You support will help us make California thrive by uniting people to tackle the toughest issues facing our land, air and water.
Launched in 2012, #GivingTuesday emerged in response to the fact that we have a day for giving thanks, and two for getting deals, but no "official" day to give back to important causes. #GivingTuesday gives us all a chance to show that the holidays can be both about giving AND giving back.
Taking place on December 2nd – the Tuesday following Cyber Monday – #GivingTuesday marks a day of giving and offers us all the opportunity to unite to celebrate generosity and give to organizations impacting our communities and world at large.
Looking Ahead
Over the past year, Sustainable Conservation has worked diligently to address the greatest challenges facing California's land, air and water – and we owe these successes to you, our generous supporters. Some of our major accomplishments this year, include: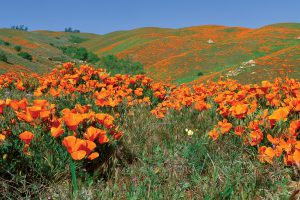 • The passage of Assembly Bill 2193, the Habitat Restoration and Enhancement Act, which accelerates the restoration process for private landowners wanting to undertake small-scale restoration projects. This Sustainable Conservation-led legislation will help restore habitat for endangered species, reduce sediment and pollutants in urban and rural waterways, increase native vegetation and restore fish habitat in streams and rivers.
• A successful PlantRight crowdfunding effort, wherein you helped us raise nearly $20,000 to buy out from a major retailer, then safely destroy, an emerging invasive in California, Mexican feathergrass. Preventing these plants from spreading ensured one less invasive plant could ravage California's native habitat, clog waterways and fuel wildfires.
• Developing a unique public-private partnership with Coca-Cola, the California Department of Resources, Laguna Irrigation District and Kings Basin Water Authority to recharge dwindling groundwater in the Central Valley. The potential for more water in the region could greatly benefit thousands of families who depend solely on the area's groundwater for drinking, cooking and bathing, as well as farmers greatly in need of water to irrigate their crops.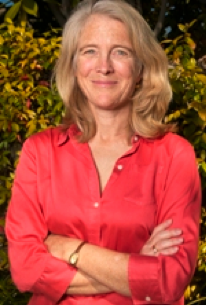 "Your generosity enables us to unite people to solve the toughest challenges facing California's land, air and water. Thanks to supporters like you, we will build on our track record and continue stewarding the resources we all depend on to thrive."
-Ashley Boren, Executive Director
In the coming year, and with your generous support, we're excited to continue creating and furthering solutions that benefit not only California's environment, but our businesses and communities as well. Highlights include:
• Helping to ensure the effective implementation of the recently passed Proposition 1, which allocates $7.5 billion in new and redirected bonds that will help fund water-related projects to benefit ecosystems and watersheds throughout the state, while also improving water supply and quality for all sectors of our community.
• Furthering PlantRight's retail nursery partnership program, aimed at empowering California nurseries and retailers in preventing the spread of invasive plants and promoting noninvasive alternatives that are safe for California's environment and communities.
• Piloting an innovative, natural wastewater treatment system that uses redworms and colonies of microbes to harvest nitrogen from dairy wastewater to keep groundwater clean.
Join us this #Giving Tuesday 
So how can you support Sustainable Conservation this #GivingTuesday? You can do so in a multitude of ways:
• Make a donation that helps us continue stewarding the resources we all depend on in ways that are good for business
• Join us on Facebook, Twitter and LinkedIn to get all the latest news
• And, if you're already part of our networks, encourage your friends and family to join as well!
A big thanks once more to all our supporters and partners who work with us to steward the resources that we all depend on in ways that make economic sense. After all, it is through working together to addressing the most pressing environmental issues facing the Golden State that California will thrive.
We hope you all enjoy Thanksgiving and we look forward to what's ahead!