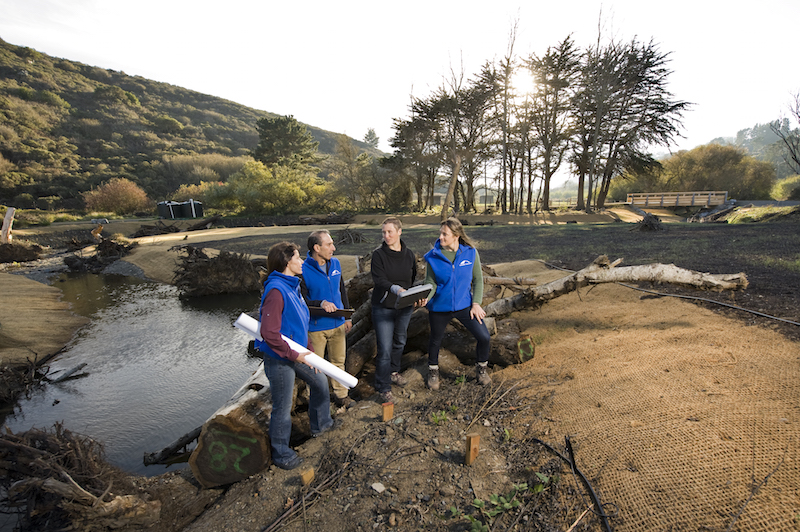 All across California, landowners can celebrate that environmental stewardship just got a little easier. Thanks to Sustainable Conservation-sponsored AB 2193, signed into law in September, voluntary habitat restoration on private lands can now occur at an unprecedented pace. AB 2193 establishes a simplified permitting process for small-scale voluntary restoration projects meant to help boost water quality and wildlife.
What are some of the benefits of AB 2193's simplified permitting process?
1. Landowners can now undertake voluntary habitat restoration projects more easily and cost-effectively by getting two permits for the price of one AND saving time during the application process.
2. The law allows landowners to restore habitat for California's diverse wildlife and for over 350 endangered and threatened species.
3. AB 2193 will shorten the approval time for projects that increase native vegetation and restore habitat in streams and rivers, which will increase populations of native fish, including salmon and steelhead trout.
4. The legislation will accelerate projects aimed at boosting water quality by restoring wetlands and floodplains, which act as natural pollutant buffers for our urban and rural waterways.
When considering that more than 50% of California is privately owned, and that a majority of California's wildlife and the habitat they depend on are found on private property, it's especially critical for there to be a faster, easier way for landowners to restore their land in ways that benefit wildlife and clean water. Luckily, AB 2193 offers just this – and a new well of hope for restoring the lands and clean water California's wildlife and communities depend on.
Make sure to stay up-to-date on all the latest from Sustainable Conservation and AB 2193's implementation in 2015 by connecting with us on Facebook, Twitter and LinkedIn!