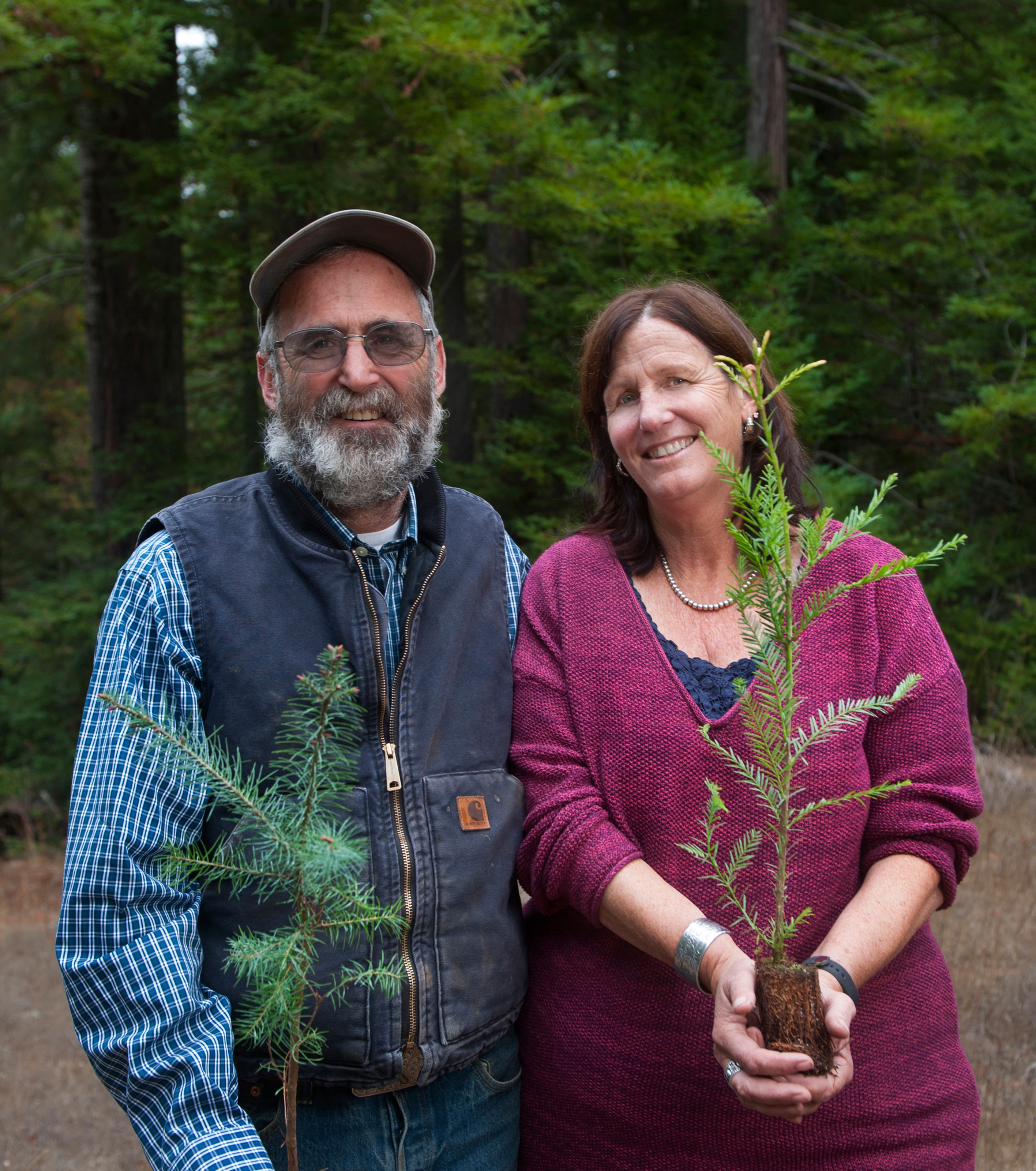 Co-sponsored by Sand County Foundation, the California Farm Bureau Federation and Sustainable Conservation, the award honors extraordinary landowner achievement in the voluntary stewardship and management of natural resources.
Owned and operated by Mark and Dina Moore near Eureka, Lone Star Ranch models voluntary conservation practices that often exceed minimum regulatory obligations with extraordinary impact. This includes Dina's close work with the U.S. Environmental Protection Agency and a local watershed group on 80,000 private acres to dramatically reduce sedimentation in the Van Duzen River watershed, and planting 3,000-5,000 new trees each winter – nearly five new trees for every one harvested.
"Many Californians don't realize, but when they look out across the landscapes where they live and travel, more than half of that land is in private ownership," said Ashley Boren, Executive Director of Sustainable Conservation, which has co-sponsored the award since its inception in California. "And, how those individuals and families manage their properties has a dramatic effect on the health of the state's natural resources and communities. That's why we're thrilled to celebrate the decades-long efforts of the Moore's. They've not only worked tirelessly to steward their own range and timberlands in ways that enhance the important landscapes, water and wildlife under their care. But, they've shown relentless commitment in inspiring other landowners to do the same across a vast 80,000 acres."
The Moores will receive a crystal depicting Aldo Leopold and $10,000 for their conservation leadership.
2016 Finalists
Altman Specialty Plants
Ken and Matt Altman own and manage Altman Specialty Plants in Riverside and San Diego counties. Begun as a hobby, their greenhouse company grows 3,000 plant varieties. The nurseries utilize energy and water-efficient irrigation systems and moisture sensors that have reduced water use per acre by 50%. The Riverside County facility's new system reuses 1 million gallons of water per day, nearly enough to fill two Olympic-sized pools. Ken and his wife, Deena, founded the Center for Applied Horticultural Research, a non-profit research and teaching center dedicated to the advancement of a sustainable horticulture industry.
C. Jeff Thomson International
Jeff Thomson is a fifth-generation farmer near Bakersfield (Kern Co.) who grows a variety of annual vegetable crops, including watermelons, onions, potatoes and carrots. Thomson perfected a suite of notable conservation approaches to better steward the soil, water and wildlife both on and off his land. His use of drip irrigation and soil sensors has reduced water use on a number of his crops by up to 60%. To benefit a variety of waterfowl, including imperiled species, Thomson established an 850-acre wetland with help from colleagues and in partnership with the U.S. Fish and Wildlife Service and California Department of Fish and Wildlife.
Read more about Lone Star Ranch and the 2016 California Leopold Conservation Award.