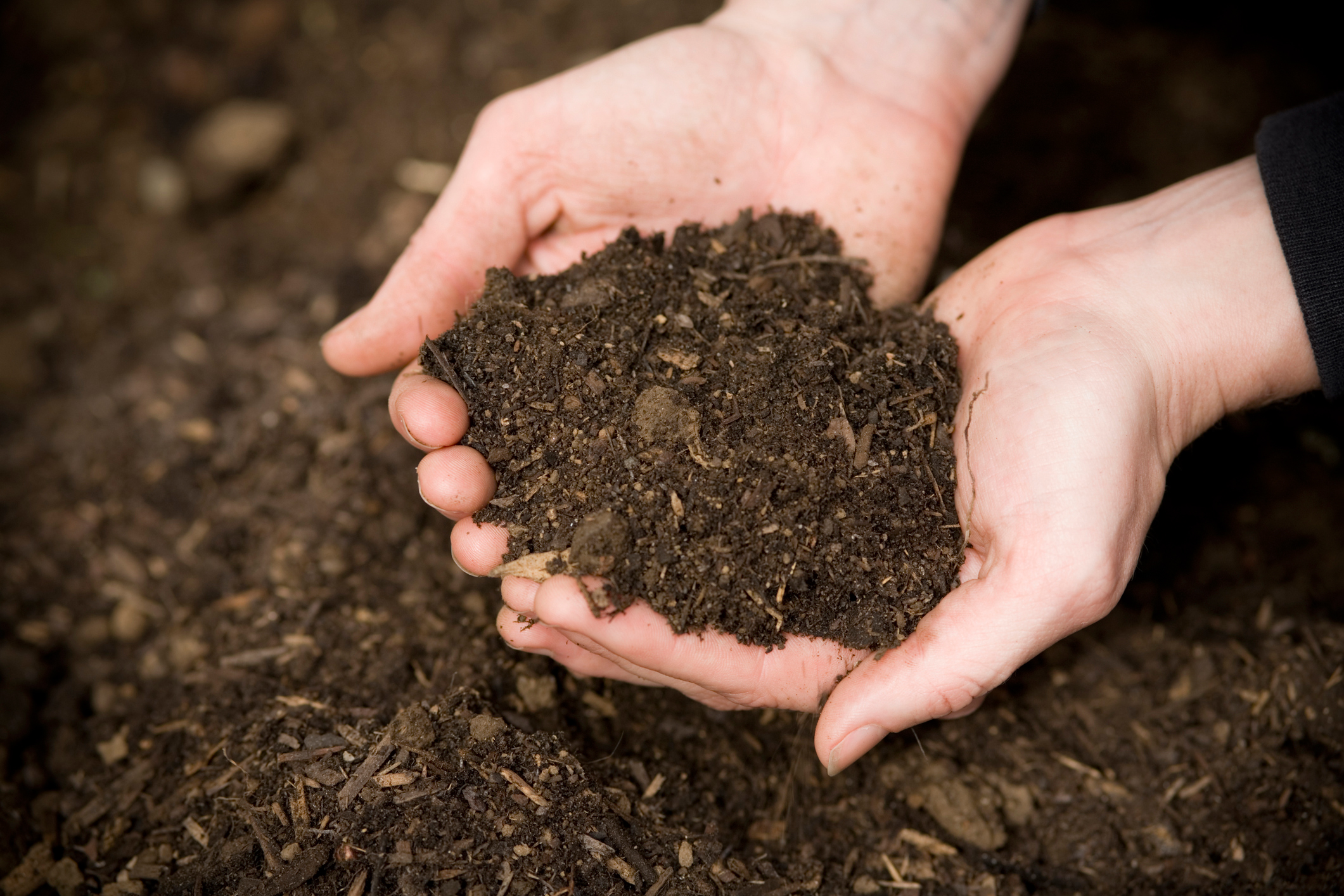 California is the nation's top milk-producing state. The Golden State's more than 1.5 million cows produce as much waste as California's entire human population. If not managed correctly, dairy waste presents a threat to clean water and air, as well as a healthy climate.
California's San Joaquin Valley is home to more than a million and a half dairy cows. And with cows, comes manure – approximately 120 pounds of waste per cow every day. In fact, California's dairy cows produce as much waste as the state's entire human population.
If not managed correctly, the nitrates in the manure can leach into our groundwater, polluting the primary source of drinking water many Californians rely on each day. Manure also presents threats to a healthy climate and clean air.
In partnership with California farmers and resource agencies, Sustainable Conservation continues to promote solutions for turning this nutrient-rich waste into black gold.
Building a Market for Dairy Compost
That's why we're pleased to share the findings of our recent report, Compost: Enhancing the Value of Manure, which assesses the environmental, economic and policy opportunities for increasing the market for dairy manure compost. The report also provides actionable recommendations to address current regulatory and permitting barriers impeding wider adoption and market growth.
Sustainable Conservation developed our report because of our longstanding commitment to decreasing dairy nitrate leaching to groundwater. And, we believe compost could be a low-tech, economically viable way for dairy producers to reduce this key environmental risk.
Our report aims to help policymakers, regulators, and the industry understand why composting manure is a win-win solution for dairies and the environment that will help producers and agencies meet environmental targets while contributing to the long-term sustainability of the dairy industry in California.
Through our research, we found that composting dairy manure has multiple, exciting benefits, including:
Reducing harmful greenhouse gases
Boosting water quality
Improving soil health
Increasing the viability of California's dairy industry – which over the last decade has experienced financial challenges
Compost: Enhancing the Value of Manure is a culmination of over 15 years of experience working with the California dairy industry to promote economically viable practices to reduce its environmental impact; over a year of in-depth literature reviews and interviews with landowners, government, industry, and non-profit partners; and months of careful analysis.
Sign up to receive our e-news or follow us on social media to stay up to date on our clean-water, climate and other innovative efforts that are making a lasting difference for California's environment and communities.