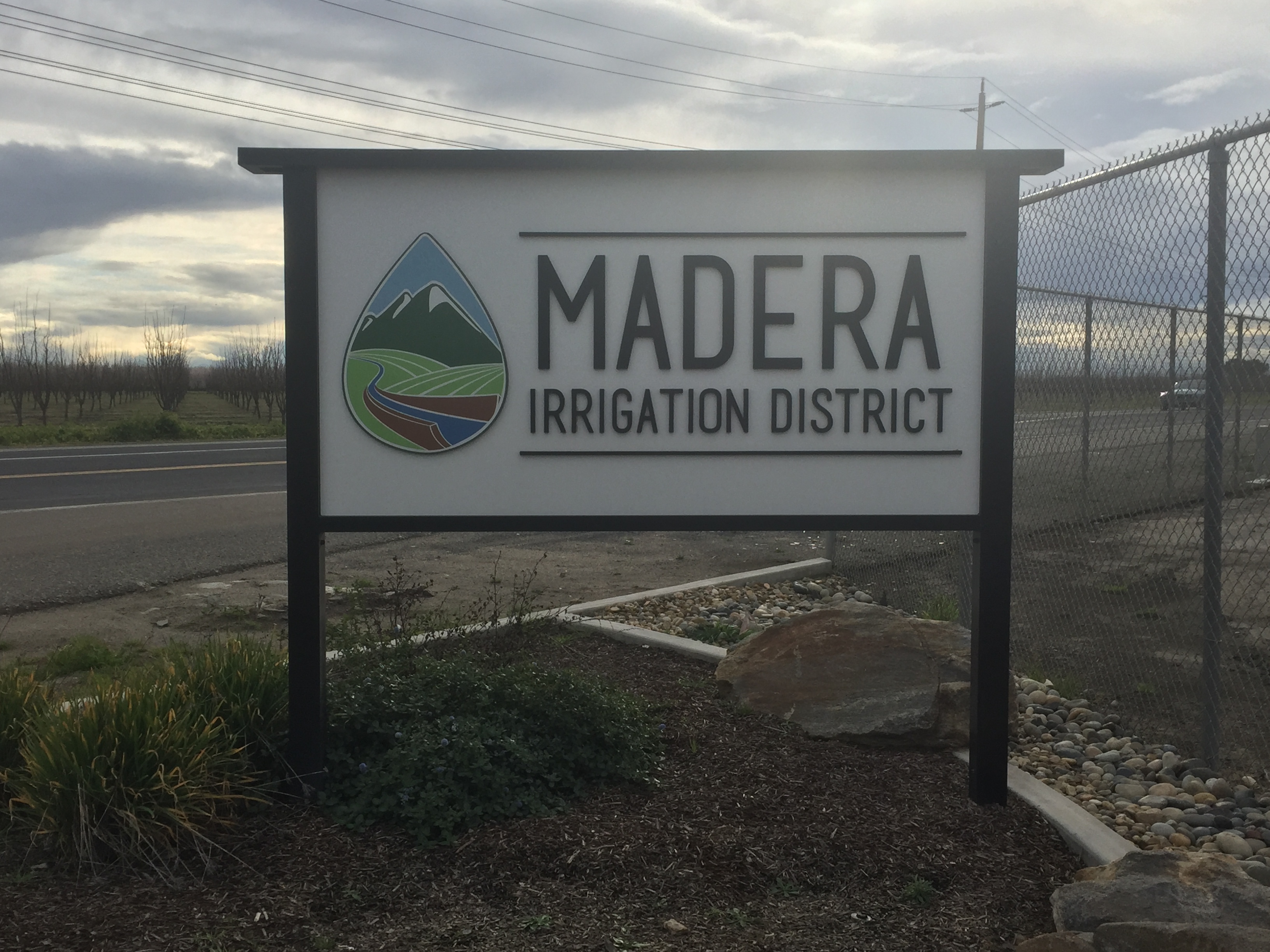 California's had a very wet winter, but more water on the surface doesn't necessarily mean more water under our feet. Groundwater is a key resource for farms, communities and the environment, especially in times of drought. Many groundwater basins across the state are critically over-drafted, and replenishing our underground savings accounts in wet years to prepare for drier times is vital to our collective, long-term water security.
Sustainable Conservation has partnered with the Madera Irrigation District (MID) in the heart of the San Joaquin Valley for over five years to help move the needle on that overdraft. We recently helped coordinate a workshop for MID growers who're interested in groundwater recharge and who might be able to take surface water that MID provided for free to their growers through April 1st to apply to their fields.
Toward Water Security
Because California's experiencing more precipitation than usual, it's a perfect time to explore on-farm recharge. Thomas Greci, MID's General Manager, kicked off the workshop with an overview of what water is available and for how long. Dina Nolan, MID's Assistant General Manager, gave the attendees an overview of the big picture for MID – namely, how groundwater recharge will be key for future sustainability, and how the district and its growers can work together to make that future happen.
MID's approach is to provide surface water to growers in its district who are interested in using surface water in lieu of groundwater for irrigation purposes, or for on-farm recharge if they have suitable lands. The district then focuses on acquiring lands to develop dedicated recharge basins. This strategy means growers can continue farming while contributing to a secure water supply for their peers, their district and their community.
"We started working with Sustainable Conservation because we saw a unique opportunity for our District and our growers to take advantage of available surface water, helping preserve our aquifer. We appreciate the partnership between MID and Sustainable Conservation, both with public outreach and with development of the Groundwater Recharge Assessment Tool." – Dina Nolan, MID
Project Director Joseph Choperena and Senior Agronomist Ladi Asgill presented on Sustainable Conservation's other recharge projects in the Central Valley, the economics of on-farm recharge versus dedicated basins, water quality considerations, crop compatibility for recharge, and some general recommendations to help growers gather the information they'll need if they want to try recharging groundwater on their land.
Peer-to-Peer Growth
Most importantly, attendees got to hear from four different growers who've recharged groundwater on their winegrapes and almonds: Mark McKean (Fresno), Tony Savant (Madera), Rick Cosyns (Madera) and Arlen Thomas (Chowchilla and Merced). Each grower's farms and practices are unique in size, water conveyance and flow timing. They're all also unique in how they've dialed in the practice using trial and error and the data that's available over the years.
Growers know their land better than anyone, and hearing from their peers about how they came to recharge on their land and what their experiences have been like is key to scaling the practice. Workshop participants were enthusiastic and had a lot of good questions around timing and the right amount of water to apply. We also dug deep into the relative benefits of recharge on active cropland and in recharge basins.
MID is a perfect example of the kind of partnership it takes to chart a path toward collaborative water stewardship. "Hats off to MID for doing this," one grower commented as he left. "If everyone does something, there will be a huge impact."
Thanks to MID for hosting, and to every grower who attended to share their on-farm recharge experiences with their fellow growers. Stay tuned for an in-depth profile of Fresno County grower Mark McKean, and make sure to follow us on social media to get the latest updates on California water.