We've heard a lot about safe and affordable drinking water for every Californian from the Governor's office and in the press, but if you're confused, don't worry! You're not alone. There are multiple paths forward on the issue, and it can be hard to keep them all straight.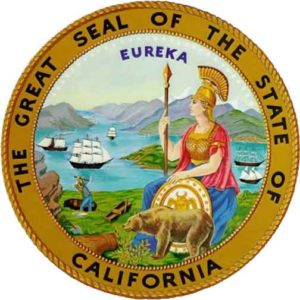 We sat down with Stacey Sullivan, our Policy Director, to suss out the nuances between some of the water legislation on the table this year. First up, some facts about water in California:
Over 1 million Californians don't have access to clean drinking water
A disproportionate amount of these Californians live in disadvantaged or under-served communities and are almost entirely dependent on groundwater
Many groundwater aquifers in California are over-drafted and/or contaminated by industrial, agricultural and other sources, making them unreliable and unsafe sources of drinking water
It's California law that every human being has the human right to safe, clean, affordable and accessible water
California needs a path forward to establish secure funding for the thing we all need most: clean, secure and bountiful water for every citizen of our Golden State.
One of the possible paths is legislation, and there are many bills on the docket this year that address our water reality. Here are a few of them:
AB 217 (E. Garcia) (Safe & Affordable Drinking Water Fund)
What does it do? Establishes the Safe and Affordable Drinking Water Fund to help finance programs to fix contaminated wells and water systems around California.
Who pays for it? Water customers through a "system charge" on public water systems, to be delivered by the public water system to the State Water Board starting in July 2020. The system charge is set at $.50 per connection, per month. Fees will also be paid by fertilizer manufacturers and distributors, milk processors and non-dairy CAFO owners.
What does this mean? By establishing a system charge system, this bill aims to avoid the unpredictability of funding from a fluctuating general fund or budget surplus, and guarantees a certain level of funding into the future. There could be additional expenses incurred by the entities responsible for collecting the tax in the approximately 3,000 water systems around California.
SB 669 (Caballero) (Safe Drinking Water Fund)
What does it do? Establishes the Safe Drinking Water Fund in the State Treasury and charges the State Water Board to administer the funding to help community water systems in disadvantaged communities that suffer from chronic non-compliance with federal and state water standards and don't have the financial capacity to pay for operation and maintaining compliance. The bill also establishes a Safe Drinking Water Trust and the Safe Drinking Water Trust Commission, comprised of three members charged with oversight.
Who pays for it? Money for this proposed Fund comes from California's general fund.
What does this mean? As California currently has a budget surplus, there is money already available and this Fund would not require an additional tax. However, continued funding at similar levels is in question in the future, as the general fund can fluctuate significantly.
Governor's Safe & Affordable Drinking Water Fund Budget proposal 
What does it do? Establishes the Safe and Affordable Drinking Water Fund to assist communities in paying for access to safe drinking water, with funding for the State Water Resources Control Board to assess and implement safe drinking water priorities and guidelines, and the California Department of Food and Agriculture to leverage fees.
Who pays for it? A one-time cost of $4.8 million from the general fund, as well as an ongoing community water system, fertilizer and dairy operations fees.
What does this mean? Similar to AB 217, leveraging annual fees means a more stable source of funding than allocating from the general fund, which fluctuates significantly from year to year. There may be opposition from members of the impacted industries and water systems.
We're hoping this helps de-mystify a bit of what's been going on, and these are just a few of dozens of bills to do with water in play this year in the California legislature. Each has its particular advantages and disadvantages, but one thing is certain: water is a key concern for nearly everyone in California, and it's heartening to see such a deluge of options for safeguarding our most precious resource into the future.