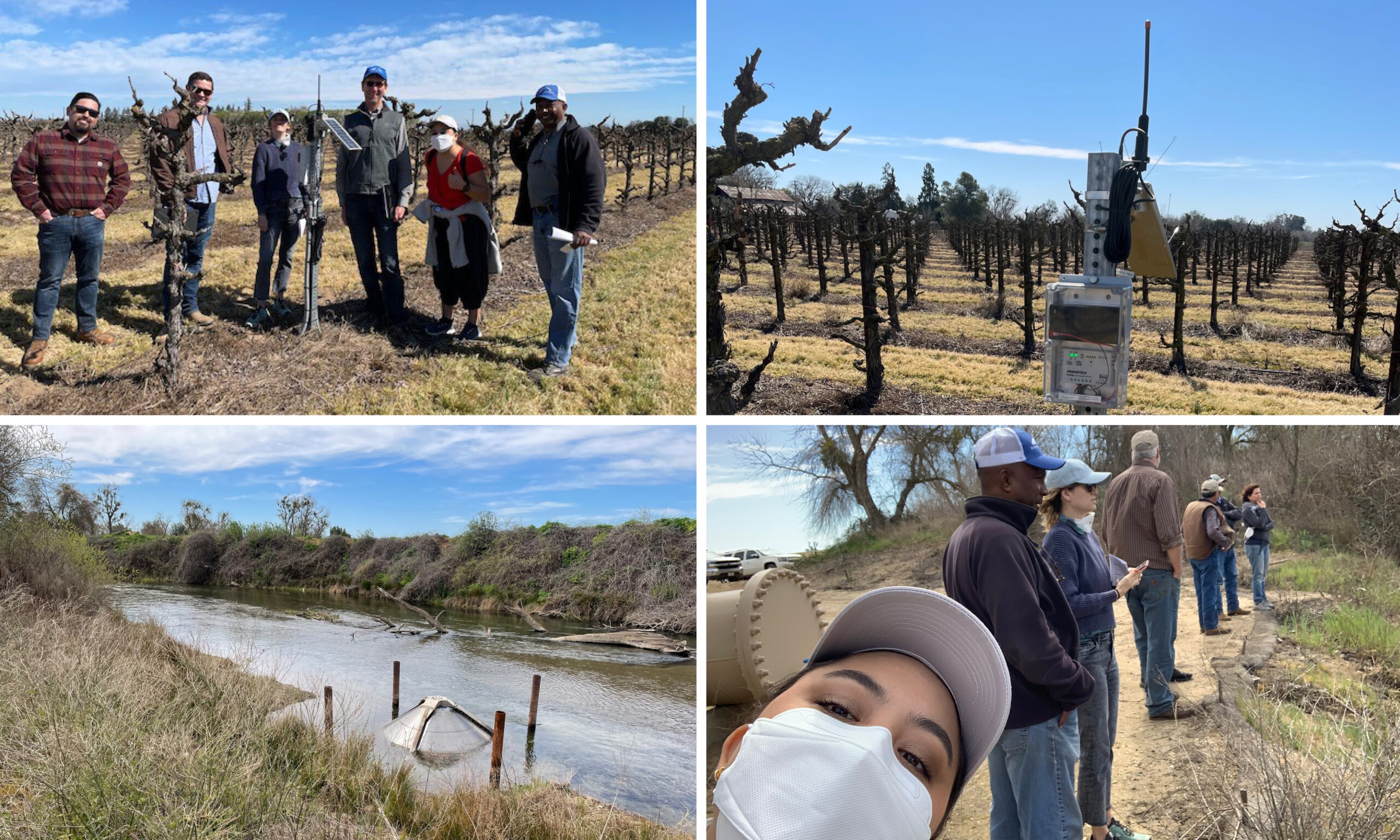 Last year, we introduced you to Mikayla Tran, our 2021-22 GrizzlyCorps Fellow. We're celebrating the culmination of her time with Sustainable Conservation, a white paper focusing on two comprehensive California water policies and where they can, and should, intersect.
Mikayla studied the Sustainable Groundwater Management Act (SGMA) and the Central Valley Salinity Alternatives for Long-Term Sustainability (CV-SALTS). Enacted in 2014, SGMA is California's first-of-its-kind regulation on pumping groundwater, while CV-SALTS seeks to address how we can respond to salt and nitrate contamination in our groundwater to improve drinking water quality.
The two complementary initiatives are ambitious and complex, and require a multitude of regional entities, plans, and working groups to make the policies an on-the-ground reality. There is huge potential for these efforts to support equitable water outcomes, and to encourage holistic water management across policies.
"Coming from a background in interdisciplinary environmental studies, I knew that I wanted to work in a collaborative environment where social, economic, and ecological nodes of sustainability are understood as inherently connected with one another. Sustainable Conservation embodies these ideals in each area of its programmatic work, and I am extremely grateful to have had the opportunity to work alongside expert colleagues in cross-program water management policies. This project challenged my own linear ways of thinking and encouraged me to imagine a more integrated approach to natural resource management that encompasses the interests of a wide range of diverse stakeholders." – Mikayla Tran, 2021-2022 GrizzlyCorps Fellow
Mikayla attended sixty SGMA and CV-SALTS-related meetings, collected substantial qualitative data, and formulated insights and opportunities for continued learning and action within the following categories:
Collaborate across programs: Collaborative water management can help bring multiple stakeholders to the table with varying levels of expertise, engaging environmental nonprofits, environmental justice groups, growers, and regional agencies alike for optimized decision-making.
Increase Groundwater Sustainability Agency (GSA) attention to water quality: GSAs can increase their attention to water quality by taking irrigation and nutrient management performance into account for on-farm recharge programs and coordinating data collection with the Irrigated Lands Regulatory Program (ILRP) and Nitrate Management Zones (NMZs).
Enhance ecosystem health: GSAs and NMZs have the opportunity to integrate ecosystem benefits through management actions that improve ecosystem functions as well as agricultural and economic viability. For example, multi-benefit flood mitigation projects can also enhance recharge to increase groundwater availability during droughts.
Prioritize diversity, equity, and inclusion: Beyond offering opportunities for public input, GSAs and NMZs can go a step further by ensuring community concerns are being addressed and fully integrated into the decision-making process. Although public meetings and community outreach are important steps towards furthering diversity, equity, and inclusion (DEI) efforts, it is crucial that these voices are considered in decisions as well. Increased funding for non-governmental organizations representing community and environmental concerns can also support DEI commitments via continued engagement with GSAs and NMZs.


Read the full white paper here.
From all of us at Sustainable Conservation, thank you, Mikayla, for your hard work, dedication, and fresh insight into our efforts this past year. We're honored to have partnered with you and look forward to keeping in touch along your path as an emerging public interest law and policy leader.
"I personally get a lot of hope from Sustainable Conservation as an organization because you are in such a good position to work across the aisle – with government, with farmers, with other environmental NGOs, with environmental justice advocates, and so many others. That nexus is very exciting to me; when we stop seeing things as black and white, there is hope for collaborative management of the resources we all depend on." – Mikayla Tran, 2021-2022 GrizzlyCorps Fellow