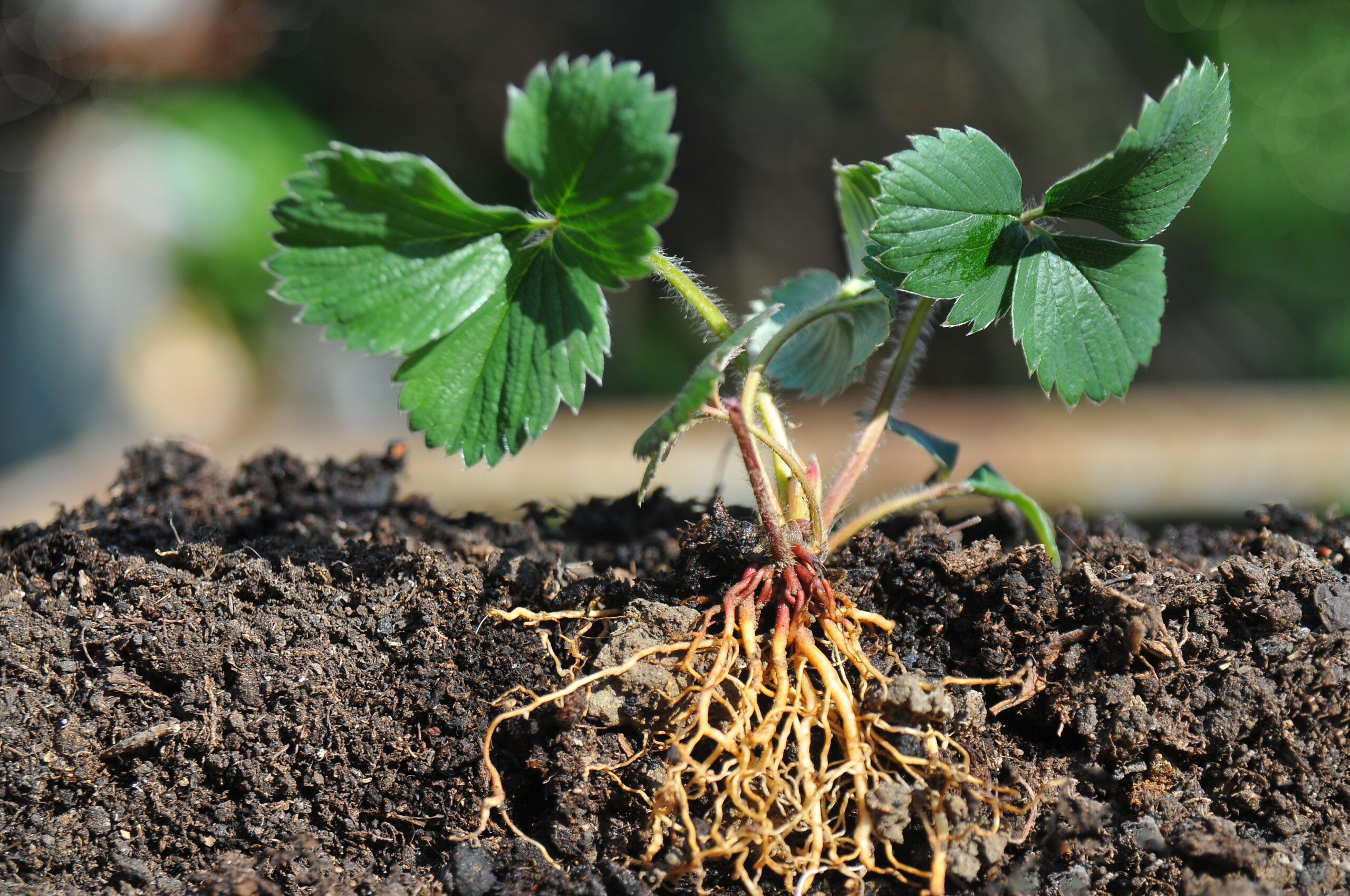 Last year, we updated you on our exciting forays into the soil-water nexus to build climate resilience for California. This year, Sustainable Conservation held two critical events as part of our Soil-Water Interface Expert Convenings: Cover Crops' Impact on Water Budgets. Thank you to the California Department of Food and Agriculture, the National Resources Conservation Service, and the California Association of Resource Conservation Districts for co-hosting!
How Are Soils, Water, and Climate Linked?
Soils can be a critical component of drought-resilient agriculture and a key part of our toolbox to combat climate change. Soil health practices like cover cropping, compost application, and low-impact tillage can enhance soil's ability to capture and store water, retain nutrients, and maintain or even increase organic matter. This organic matter supports an active and biologically diverse microbial environment and helps store carbon.

Healthier soils also have a host of other benefits, including improving the nutrient density of the food we eat, helping farms reduce their impacts on water quality and water supply, and even improving overall air quality for communities.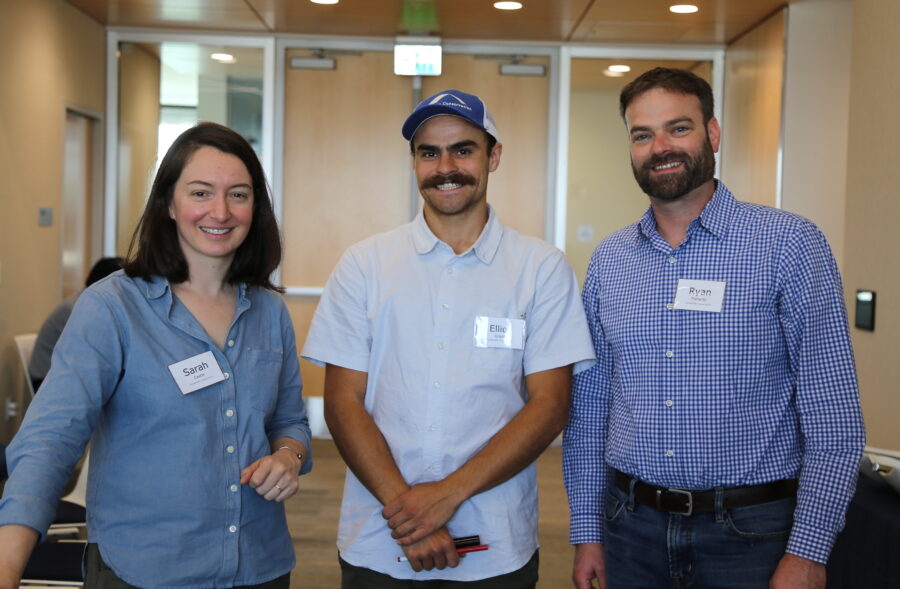 Sarah Castle, Elliot Grant and Ryan Flaherty of Sustainable Conservation. Photo: Adam Crawford.
Sharing Expert Knowledge
As we face a potential fourth year of extreme drought in California, there's a need to understand and communicate how soil health practices can impact our water budgets for the better – especially in the San Joaquin Valley's cropping systems, which make up California's largest agricultural region and critical contributions to the nation's food supply.

To that end, we convened researchers and technical assistance providers to share their knowledge on the intersection of soil health and water, identify gaps we need to address, and move toward actionable outcomes and informed decision-making at the farm, local, regional, and State levels. With the help of co-hosts and participants, we are working on a white paper summarizing these outcomes that we're excited to share soon!
"Opportunities like these convenings allow us to break out of our silos – coming together to listen, learn, and collaboratively ideate. It was inspiring to be surrounded by so many individuals who care deeply about California's water and soil, and I look forward to our future work together in support of resilient agriculture and healthy communities and ecosystems." – Sarah Castle, Sustainable Conservation Senior Research Analyst

"This level of information-sharing and collaboration is invaluable for the conservation community's efforts to ensure that future groundwater water management and regulation will be considerate of cover cropping and other practices with agricultural, community and environmental benefits." – Elliot Grant, Sustainable Conservation Program Associate

"The convenings show the power of bringing together our collective brainpower, lived experiences, and curiosity in solving complex challenges. As a result, we have already identified some concrete opportunities that will make a real difference. I'm excited to continue working together to clearly communicate how soils can support healthier watersheds, farming, and communities in California in the face of climate change." – Ryan Flaherty, Sustainable Conservation Director of Business Partnerships
What's Next?
We spent 2022 compiling a report on the barriers to adoption of soil health practices in our state. We also surveyed California-published soil science literature, interviewed over 60 Central Valley and Central Coast growers and stakeholders, and are developing a strategy to help accelerate soil health practice adoption on our farmland.

Healthier soils have a lot of potential benefits, and we're supporting solutions that may help reduce water use, improve water quality, and work successfully within California's unique cropping systems and climate. We're also excited to work with more family farms who are responsible for growing the food that nourishes us. Stay tuned for our report in early 2023!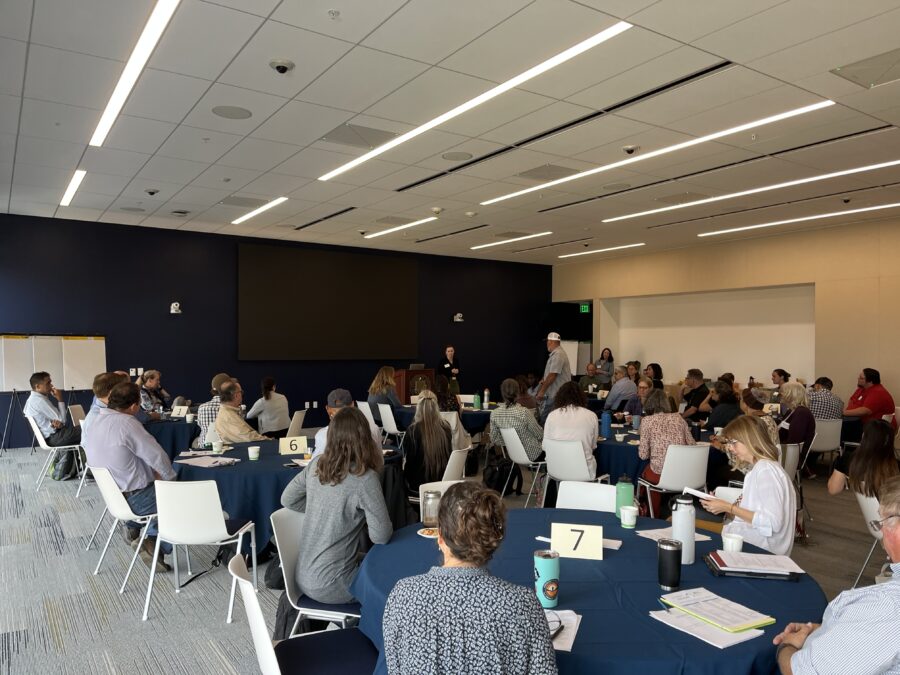 Soil health experts and peers gather to share knowledge. Photo: Elliot Grant.