2009 Leopold Conservation Award Winner
Red Rock Ranch
John Diener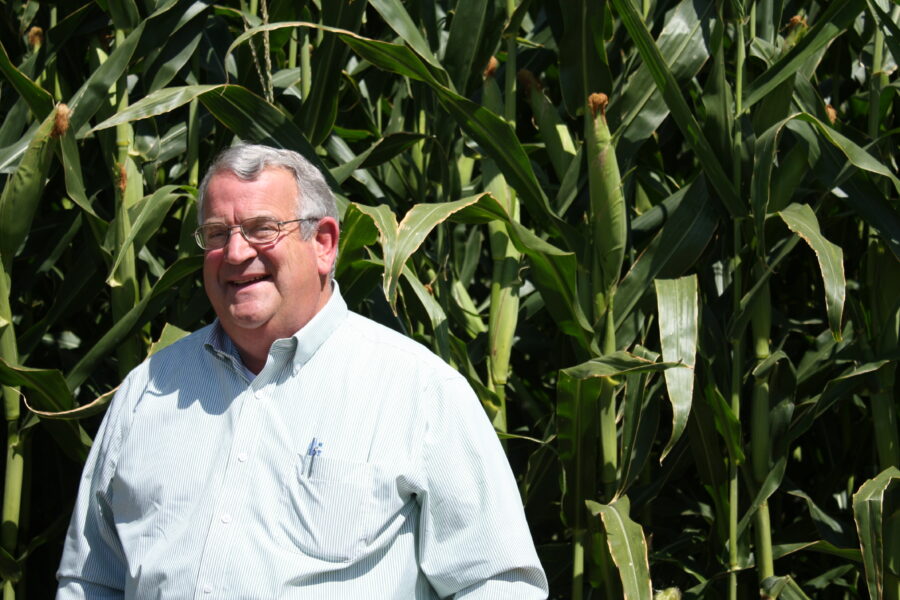 The 2009 Leopold Conservation Award was bestowed on John Diener of Red Rock Ranch in Fresno County. Long known as an innovator in the agricultural community, John combines a strong land ethic with a passion for strengthening California's farm economy.
More than 50% of land in the U.S. is privately owned – a surprising and significant statistic upon which Sustainable Conservation's approach is largely based, and one that underscores the importance of acknowledging leaders like John. As an early adopter of farming techniques that simultaneously protect the environment and boost his bottom line, John exemplifies how the private sector holds the key to true sustainability.
John farms an array of processing vegetables and field crops on approximately 5,000 acres in Five Points, Calif. While doing so, he has gleaned decades of experience in integrating a keen business focus with thoughtful land, water and wildlife management.
Among many notable efforts, John has addressed the critical issue of air quality by pioneering work on conservation tillage. This innovative cultivation technique cuts dust pollution and translates into significant fuel, labor and maintenance cost savings – all without harming crop yields.
John's commitment to clean air is particularly germane where he lives and works – as Fresno County, the nation's leading agricultural region, also has the highest asthma mortality rate in the U.S. Always on the move when it comes to connecting on-farm practices that boast environmental and economic benefits, John is now coupling conservation tillage with water-efficient irrigation systems.
He also continues to work with several educational institutions and state and federal agencies to develop a sustainable method for managing the salt load from irrigation drainage.
Photo courtesy of the California Farm Bureau Federation.
About the Leopold Conservation Award
Red Rock Ranch Photo Gallery
---