ORIGIN AND STORAGE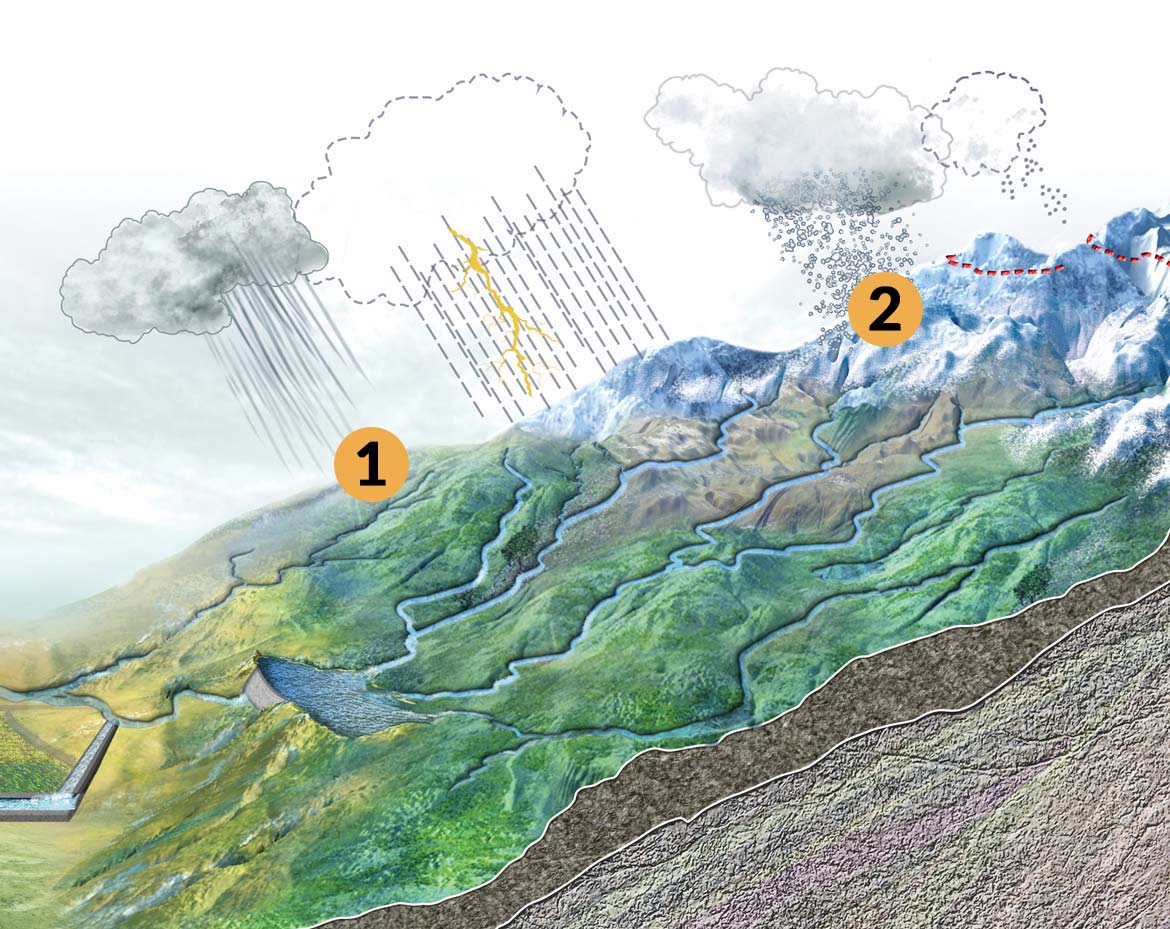 Most of California's water comes in the form of rain 1 or melting snowpack 2. After the incredibly rainy winter we just experienced, you have probably heard a lot about "atmospheric rivers" – concentrated jets of air that transport huge amounts of water vapor from the tropics to Earth's surface. NASA estimates that each of these rivers, like the one traveling from Hawai'i to California in April 2018 3, carries a water load equivalent to up to 25 Mississippi Rivers.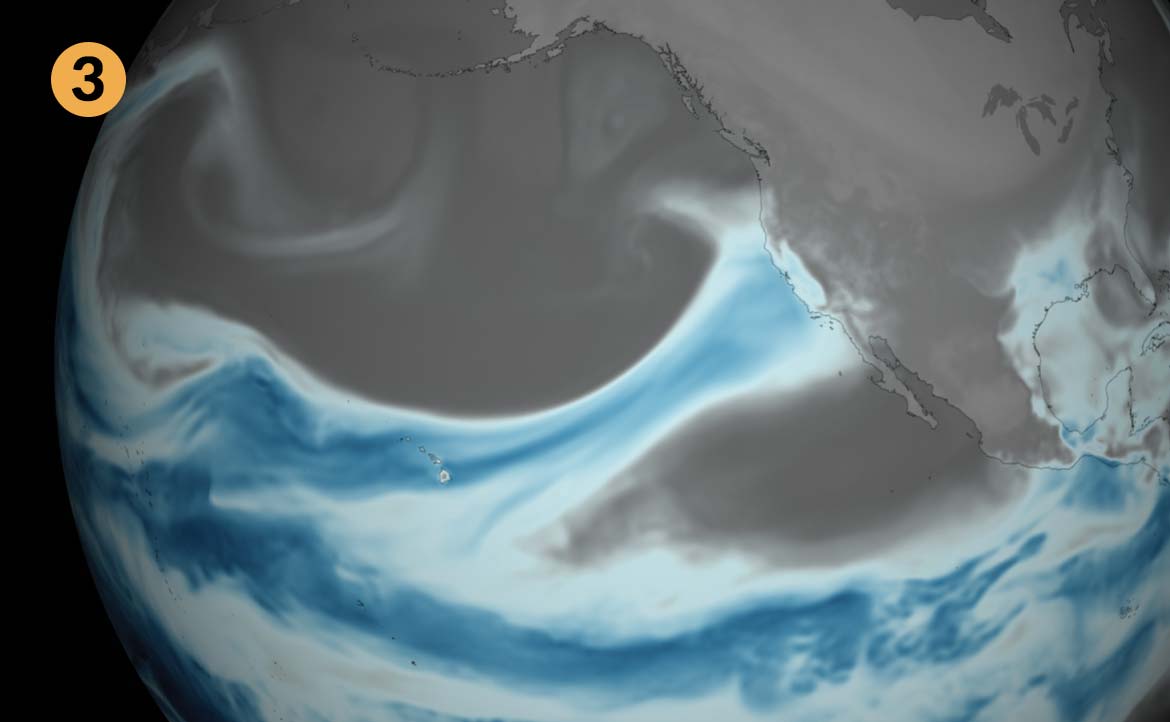 With climate change, these airborne rivers will strike more frequently and more intensely from now on – AND be followed by inevitable drought.

Rainwater in California often becomes runoff water: most of it rushes across concrete streets, canals, paved-over river banks, and, literally, down the drain. The rainwater that doesn't rush out to sea gets stored either in surface reservoirs, like Shasta Lake or San Luis Reservoir, or in the snowpack of the Sierra Nevada. We also get water from the Colorado River, a major source for Southern California's cities and farms.

These above-ground sources – rain, rivers, snowpack – are collectively known as surface water. We also have tremendous reserves of groundwater 4, which are found in spaces under the earth, in geologic formations of soil, sand, and rocks called aquifers.

Think of groundwater as our savings account for the years it doesn't rain as much. We draw it down for drinking and growing our food, and, like any savings account, we have to replenish it.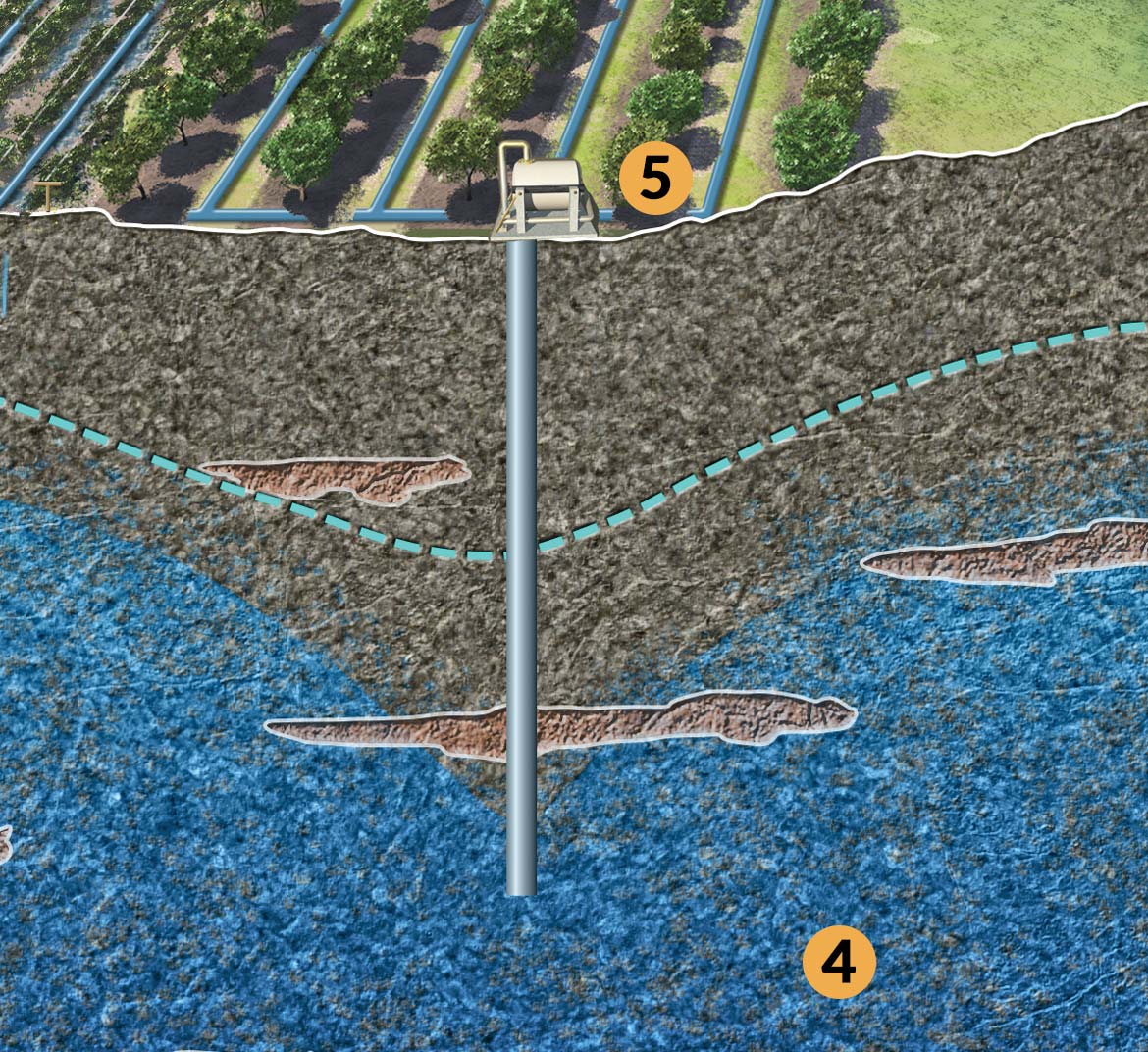 Imagine many, many soda straws sucking out of the same aquifers. You have likely heard about wells 5 and home taps running dry. Drawing too much water out of our aquifers can also damage roads, bridges, and aqueducts, which have cracked due to the land sinking.

It wasn't until the alarmingly dry year of 2014, however, that California passed the Sustainable Groundwater Management Act (SGMA), our first major water law in a century.

No single straw is causing the problem, but people are still drilling more and deeper wells to access groundwater. This will change as the new legislation phases in over time. But it will take decades to repair the damage and recharge the aquifers.

If you imagine an aquifer as a sponge, recharging is the process of adding water to that dried-out sponge and making it moist again.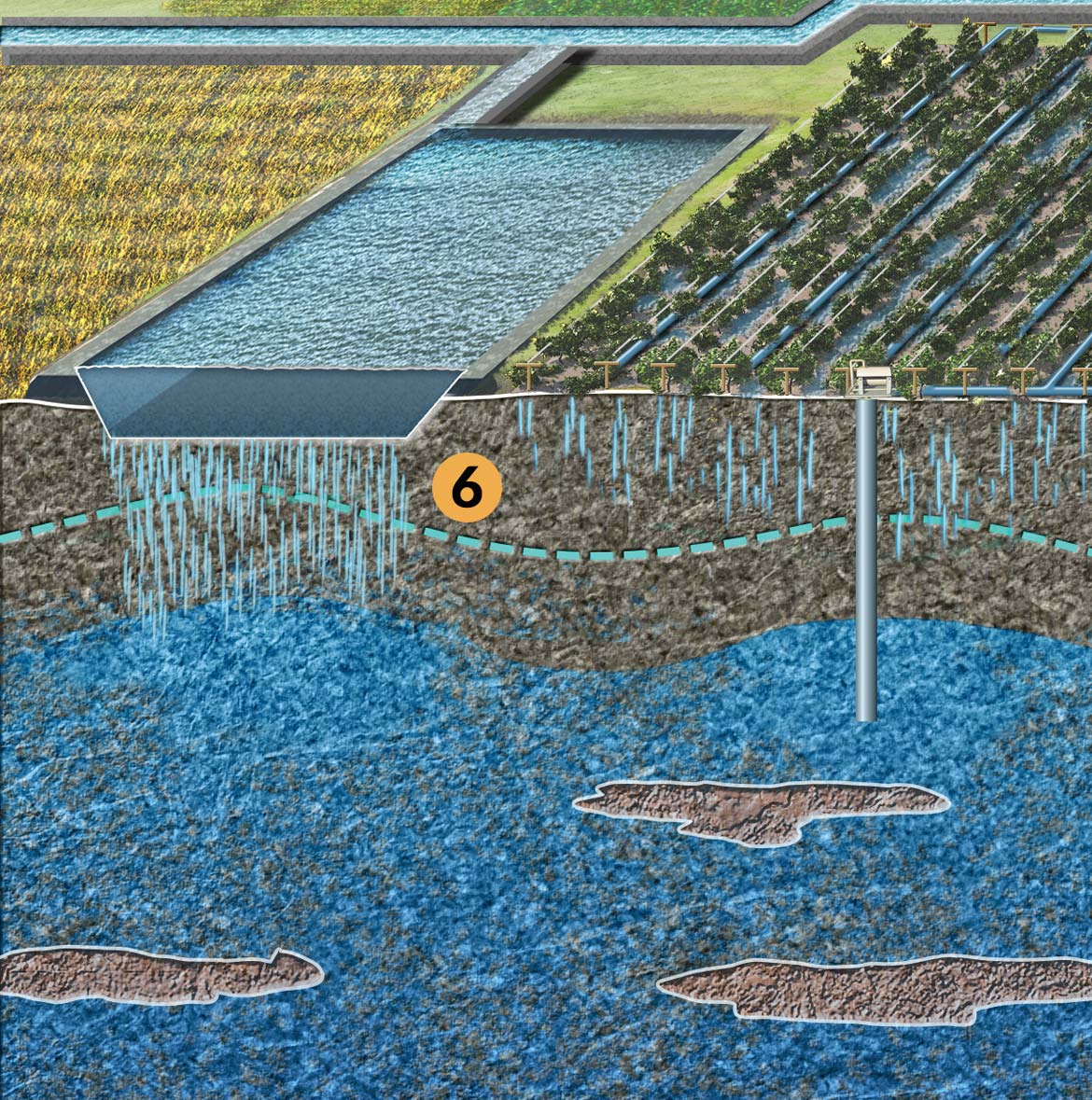 The challenge: redirect some of the surface water back into the aquifers. 6