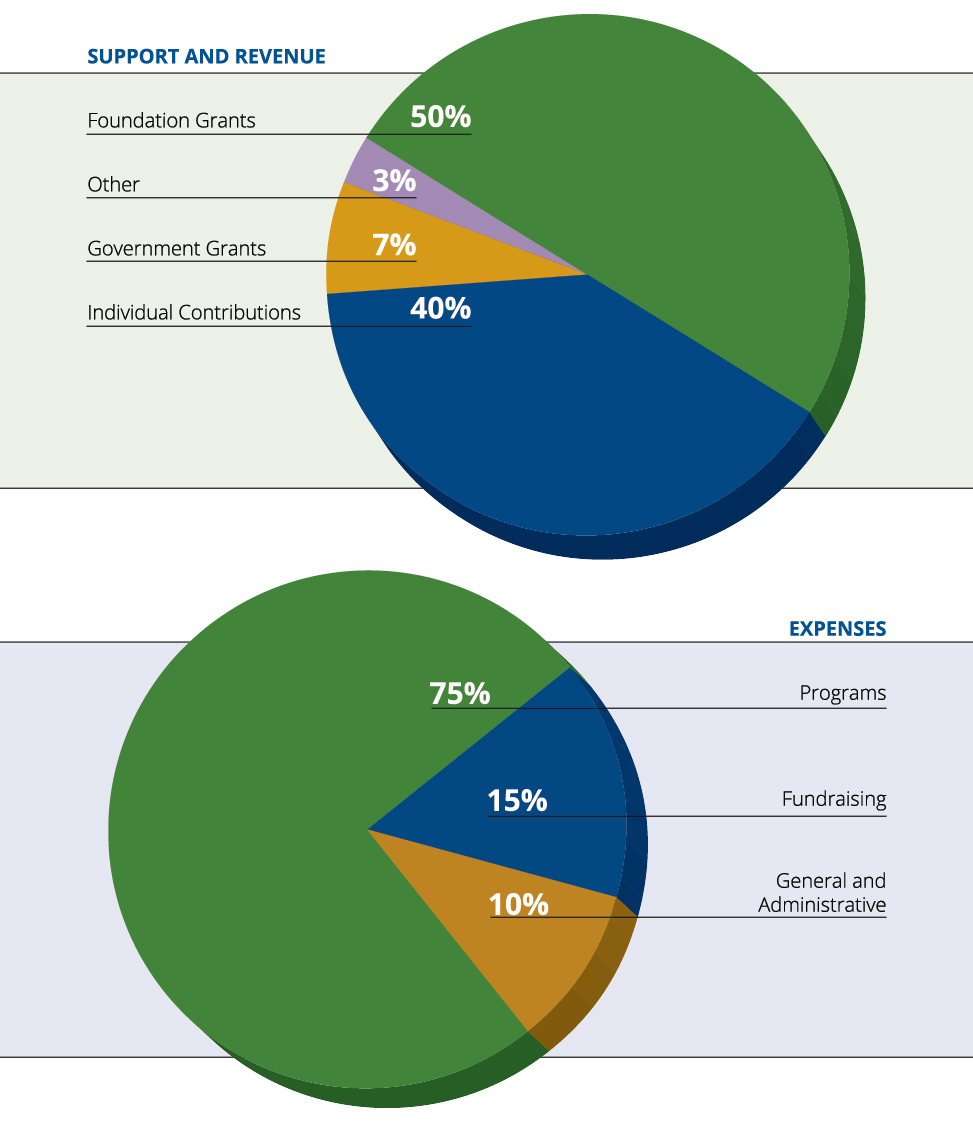 Statement of Activities
| SUPPORT AND REVENUE | |
| --- | --- |
| Foundation Grants | $ 1,981,882 |
| Individual Contributions | $ 1,591,083 |
| Government Grants | $ 304,310 |
| Other | $ 120,297 |
| Total Support and Revenue | $ 3,997,572 |
| | |
| EXPENSES | |
| Programs | $ 3,240,039 |
| Fundraising | $ 668,235 |
| General and Administrative | $ 424,362 |
| Total Expenses | $ 4,332,636 |
| | |
| Net Assets Beginning of Year | $ 6,472,859 |
| Net Assets End of Year | $ 6,201,079 |
| Change in Net Assets | ($ 271,780) |
At the end of 2012, Sustainable Conservation launched the Making Big Ideas Work Campaign to double fundraising and spending during a five-year period in order to pilot new approaches and implement lasting solutions to the toughest challenges facing California's air, land, and water. In 2012 and 2013, this campaign was the main factor driving the increase in net assets.

Beginning in 2014, Sustainable Conservation has been supporting new program initiatives using assets accumulated during the Making Big Ideas Work Campaign. As a result, the change in net assets has decreased. Sustainable Conservation's management projects that this trend of decreasing net assets will continue through 2017 as the Making Big Ideas Work Campaign funds are spent as planned. Management and the Board of Directors are committed to ensuring that Sustainable Conservation remains financially healthy during this period.
Review the complete financial report audited by DZH Phillips LLP, Certified Public Accountants & Advisors.