A Breath of Fresh Air for California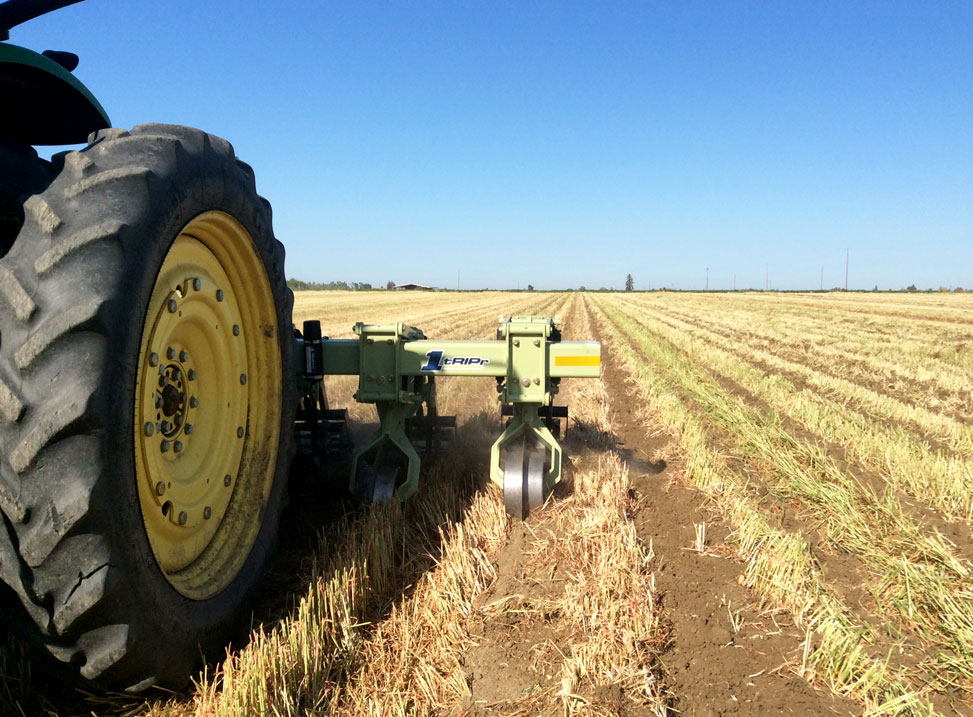 Thanks to California's Central Valley, we enjoy bountiful produce year-round. Brilliant strawberries and lithe asparagus adorn our tables in the spring. Ripe stone fruit, sweet corn, and sun-warm tomatoes perfume our kitchens in the summer. We prepare myriad varieties of apples and hearty root vegetables for celebratory meals in the fall and winter.
Unfortunately, farming communities pay a price for our state's good work to feed the nation. While California produces nearly half of U.S.-grown fruits, nuts, and vegetables, conventional farming techniques cause significant soil disturbance and act as a major source of dust and diesel pollution. As a result, the Central Valley is notorious for poor air quality – with six of the region's urban areas among the country's top ten most polluted cities as reported in the American Lung Association's 2015 State of the Air study. Children and the elderly suffer most acutely in places like Fresno County, where nearly 20% of the population is afflicted with asthma.
Sustainable Conservation understands this connection as a problem-solving opportunity: for over a decade, we have partnered with farmers to address air quality issues stemming from agricultural activity. Our 2014 efforts to promote low-impact cultivation practices helped boost clean air, respiratory health, and local economies – to the benefit of our colleagues in the field, and all Californians.
Through years of outreach, Sustainable Conservation has put conservation tillage on the map in the San Joaquin Valley. By hosting farm tours and workshops, Sustainable Conservation's Modesto team has worked diligently to show that low-impact farming can bolster a farmer's bottom line and cut costs, all while helping clean up some of the state's dirtiest air.
Starting on fewer than 100 acres in 2003, we and our partners have helped California corn silage farmers make the switch to less intensive methods for growing food on over 180,000 acres across nine counties.
To connect with the next wave of adopters, we have launched a conservation tillage equipment rental program with California Ag Solutions that allows folks to test out machinery when deciding to switch over to the clean-air farming technique. Our network also offers technical guidance for farmers making the change from conventional farming practices to expedite air quality improvement and money savings.
Uniting with the folks who nourish the country, we're making big strides to ensure communities across California can breathe easier.
Learn More