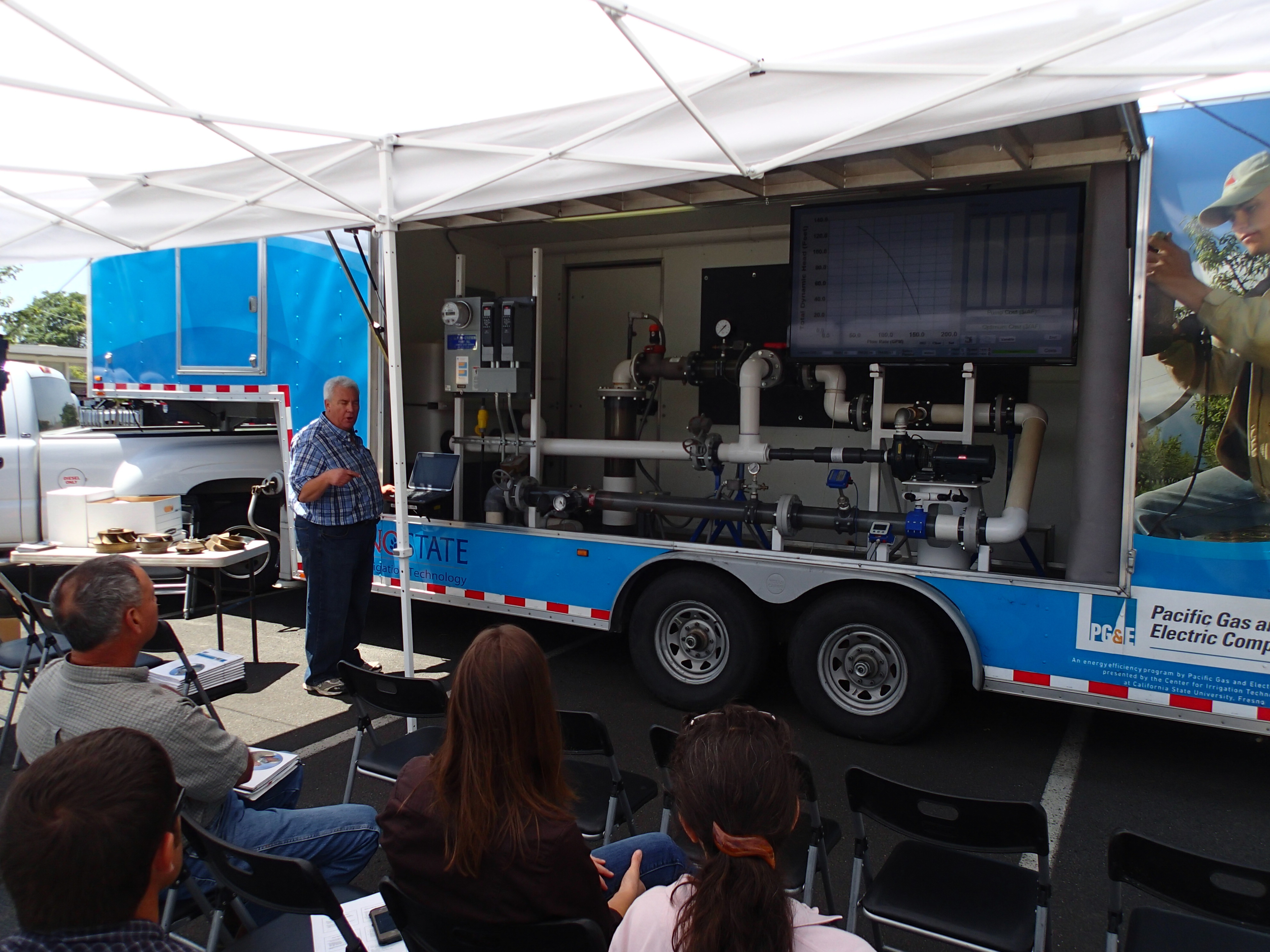 On July 8, 2014, the University of California Cooperative Extension (UCCE) hosted "Silage Day" at the Stanislaus County Ag Center in Modesto, CA. Co-sponsored by Sustainable Conservation, the day was filled with presentations and panels offering a wide audience, including dairy producers, researchers and conservationists, information about custom harvest operations and drought-related dairy industry developments.
During the first half of the day, university experts gave presentations about sustainable practices and technologies proven to increase the dairy industry's bottom line through improved corn silage management.  The first workshop ended with a panel discussion consisting of experienced dairy industry experts, including a dairy manager from Foster Farms and a retired custom dairy forage harvester from Hanford.
The second half of the day focused on California's drought and its effects on the dairy industry.
Sustainable Conservation partnered with the California Dairy Quality Assurance Program and University of California Cooperative Extension on a "Water Efficiency and Nutrient Management" workshop.  Over the course of this series of workshops, dairy industry experts several times underscored the importance of dairies better balancing their manure management.
Recycling manure as fertilizer for corn and other crops that feed the cows makes for a healthy nutrient recycling system that reduces pollution and resource consumption. Dairies, as highlighted by workshop presentations, should avoid over-applying dairy waste to fertilize their crops, because applying more manure than a crop can utilize ends up polluting our groundwater with nitrates and salts.
Sustainable Conservation has worked for years to promote effective nutrient management practices across California dairy farms. By adopting better nutrient management practices, dairy producers have effectively helped ensure that groundwater recovers, that local streams and rivers will run cleaner and that they themselves can continue feeding California families profitably.
Check out a gallery of photos chronicling the day, below. And learn more about Sustainable Conservation's work with dairies and nutrient management here.