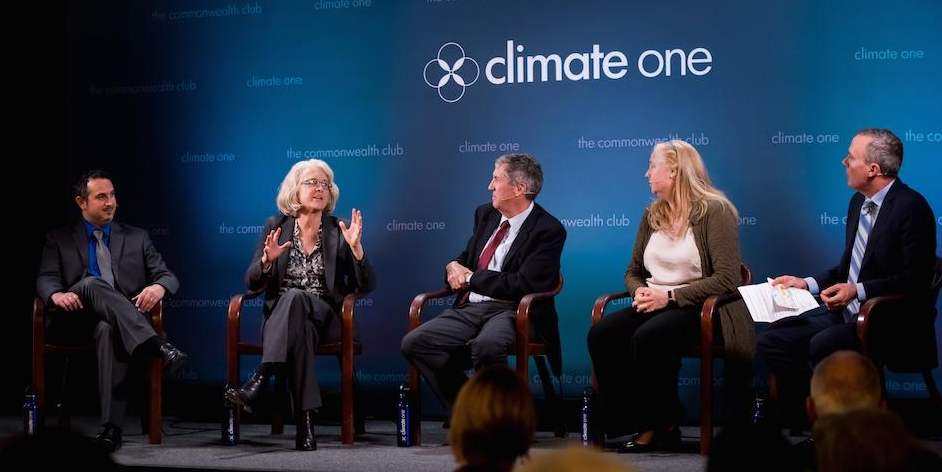 If you've driven through the Central Valley lately, you have no doubt seen evidence of California's drought: brown lawns, barren fields, and signs protesting severe water reductions for agriculture. Although El Niño brought temporary relief, scientists report that two thirds of the state still lacks water, and that reservoirs will need several years of rain to return to normal levels. So what's next in terms of managing our water?
Together with Climate Change Manager Max Gomberg of the State Water Resources Control Board, Almond Board of California Director of Sustainability & Environmental Affairs Gabriele Ludwig, and Woods Institute for the Environment at Stanford University Director Barton Thompson, Executive Director Ashley Boren explored this question on a panel hosted by Climate One at the Commonwealth Club entitled "After El Niño: Now What?" last week.
The lively discussion lasted for almost two hours, and spanned a wide variety of topics: from the most cost-effective methods of storing water (underground in natural refill basins, in case you were wondering), advancements in agricultural technology, how the drought affects at-risk communities, and what Californians can do to reduce their daily water consumption.
Stay tuned for a recording of the event, which will be posted soon on our blog. Meanwhile, feel free to sound off below in our comments section with your opinion on the future of California's water.
The program was made possible by the generous support of the S.D. Bechtel, Jr. Foundation.
About the Speakers: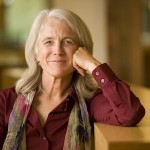 "Transparent data and information is key in solving the California water crisis."  – Ashley Boren 
As Executive Director of Sustainable Conservation, Ashley Boren partners with business, agriculture and other stakeholders to find environmental solutions that make economic sense. Additionally, she serves on the California State Board of Food and Agriculture, on the University of California's President's Advisory Commission for the Division Agriculture and Natural Resources, and Executive Committee of the Agricultural Sustainability Institute's External Advisory Board at the University of California, Davis. Ashley has a BA in human biology, an MA in applied economics and MBA from Stanford University.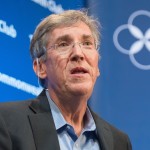 "It's imperative that we charge the full cost of water to everyone, not just agriculture."   – Barton Thompson
Barton Thompson became a Stanford faculty member in 1986. He is the founding director of the law school's Environmental and Natural Resources Program and senior fellow of the Woods Institute for the Environment. Additionally, he is chairman of the board of the Resources Legacy Fund and the Resources Legacy Fund Foundation, a trustee for The Nature Conservancy, and a board member of both the American Farmland Trust and the Sonoran Institute. Barton holds a BA in Economics & Political Science, a JD, and an MBA from Stanford University.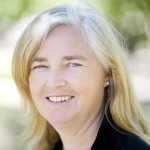 "Groundwater recovery is possible with management."                                   – Gabriele Ludwig 
As Director of Sustainability & Environmental Affairs for the Almond Board of California, Gabriele Ludwig focuses on almond research and marketing, and is funded by a grower assessment. She participates on the California Roundtable for Ag and the Environment, is board chair for the Coalition for Urban/Rural Environmental Stewardship, and serves on several government agencies' advisory committees. Gabriele holds a PhD in plant physiology from the University of California, Davis, and a BA in Biology from Wellesley College.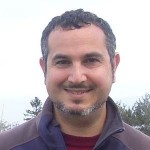 "We need safe and affordable drinking water for our most vulnerable communities."                                                              – Max Gomberg
As the Water Conservation and Climate Change Manager at the State Water Resources Control Board, Max Gomberg has led initiatives including the development of emergency water conservation regulations. Gomberg is also currently a member of the Water-Energy Team of the state's Climate Action Team, and was the lead author for the water section of the AB32 Scoping Plan update. He holds a Masters degree in Public Policy from the University of California, Los Angeles, and a BA in Environmental Studies from the University of Chicago.