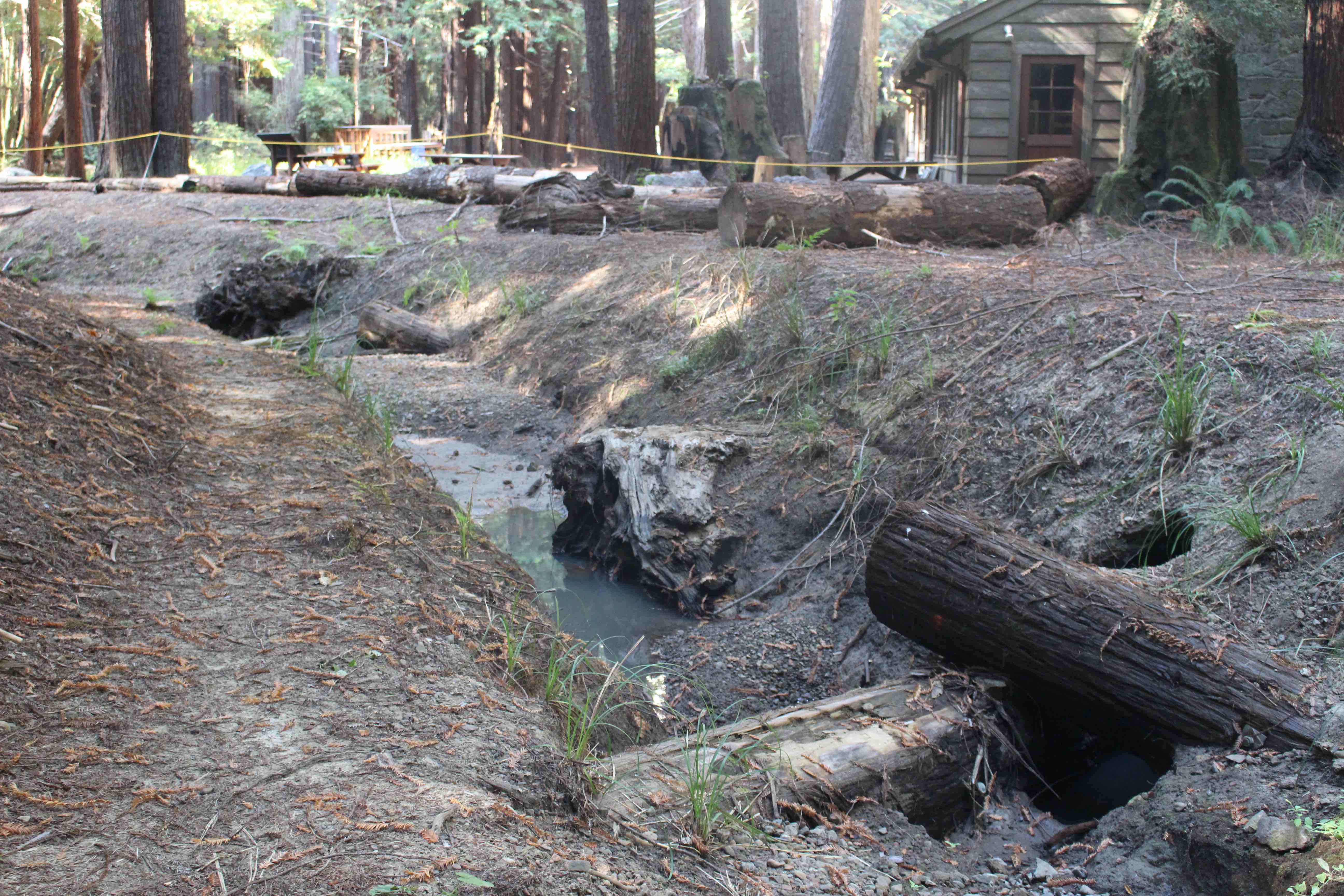 Critical restoration is happening! Last month, we visited the Big River watershed in Mendocino County to chat with Elizabeth Mackey of Trout Unlimited's North Coast Coho Project about the program's great work to restore salmon habitat at a watershed scale, and how they use Sustainable Conservation-sponsored permits to help get their projects off the ground more quickly.
A Unique Opportunity
The Mendocino Coast is unique in many beautiful ways, but there's a critical fish connection here that you won't find all over California: wild Coho and steelhead populations make their homes in the waterways nestled in these iconic redwoods. Mendocino coastal watersheds are smaller than some neighboring river systems in the state, but they provide critical habitat for these federally and state listed fish species. In 2017, approximately 2,000 adult Coho salmon returned to spawn in the Noyo River near Fort Bragg, CA – one of the largest returns observed anywhere in the state that year.
But returns like this are still only a fraction of historical numbers, and creating and preserving habitat is key to help sustain critical populations. The urgency is clear, but so is the potential – and that's where groups like Trout Unlimited come in.
The North Coast Coho Project works with state agencies, timber partners, and private landowners that own large, contiguous sections of coastal watersheds (like Big River) to implement restoration projects across California's North Coast. They're focusing on increasing large woody debris in streams to boost beneficial habitat, removing barriers to fish passage, and reducing the amount of fine sediment that finds its way into streams. Trout Unlimited's partners know that healthy waterways also mean healthy forest ecosystems. The funding and good work they do together, along with education and outreach, result in a genuine, holistic approach to restoration not just on one stream, but throughout an iconic region of California.
Slowing Down Stream Flows
When we think about healthy waterways, we often picture a clean, clear river meandering lazily across the land, dotted with trees and shrubs. But did you know that those tangles of tree limbs, leaves and rocks are actually a critical part of maintaining healthy streams?
"Before we started working here, stream flows were very fast and concentrated, like a fire hose. These flows scour out stream banks and flush fine sediments out into the greater river system," Elizabeth said, gesturing to a large tree installed in a stream a few feet from the pedestrian bridge we stood on. "Those conditions impact fish survival and the quality of their habitats. These wood structures help  capture, sort, and store sediment to improve habitat conditions."
Back in the late 19th and early 20th centuries, excess material from legacy timber operations in the region caused an overabundance of woody debris within stream channels.  A lot of work was done in the 1950s and '60s to remove these blockages – a common management practice at the time – but this approach didn't recognize the positive role of wood in streams, and important fish habitat was lost. Now, Trout Unlimited is working to strategically re-introduce wood to these stream systems to restore the natural balance of the ecosystem.
"Installing large pieces of wood in the stream channel helps slow stream flow, sort and store stream gravels, and scour pools where juvenile fish can rest, feed and grow to get ready for their journey to the ocean as they mature," Elizabeth said. "Large wood structures also provide habitat to other species living in stream, like amphibians and insects. And, when the adult salmon swim back upstream to spawn, they have more habitat available to rest and recuperate, which can help increase their spawning success."
"I can't say enough about how crucial programmatic permits are to our work. If we don't increase the pace and scale of restoration, these listed fish species may go extinct within the next 50 years." – Elizabeth Mackey, North Coast Coho Project Manager, Trout Unlimited
Permitting Pathways for Recovery
In 2018 alone, the North Coast Coho Project permitted seven restoration projects in Northern California under the HRE Act.
"I can't say enough about how crucial programmatic permits are to our work," Elizabeth said. "If we don't increase the pace and scale of restoration, these listed fish species may go extinct within the next 50 years. We've used Sustainable Conservation's Habitat Restoration and Enhancement Act several times as part of our off-channel and large wood augmentation projects, and we plan to use it for several future projects. We are also using the NOAA Restoration Center's Programmatic Approach to streamlining fisheries habitat restoration projects that Sustainable Conservation helped develop. We receive the permits more quickly with all the environmental protections built in, which helps us get work going on the ground."
But it's not just an efficiency boost. For Elizabeth, programmatic permits mean a win both in time savings and in working with agency staffers: "It's our experience that these permitting pathways increase coordination between different agencies and their staff on a project-by-project basis. The application and review process also allow for multiple authorizations to occur in tandem, and the process helps build trust between applicants and agencies. We're building relationships that are focused on putting more restoration on the ground to help recover these species."
Over the next three years, Trout Unlimited plans to treat at least 10 additional stream miles across Mendocino County with large wood as part of a new grant from the CA State Water Resources Control Board, and they anticipate using the HRE Act for these projects as well. Along with education, outreach and sophisticated monitoring, the North Coast Coho Project is spearheading an innovative, holistic program to help wild fish and other wildlife not only survive, but thrive.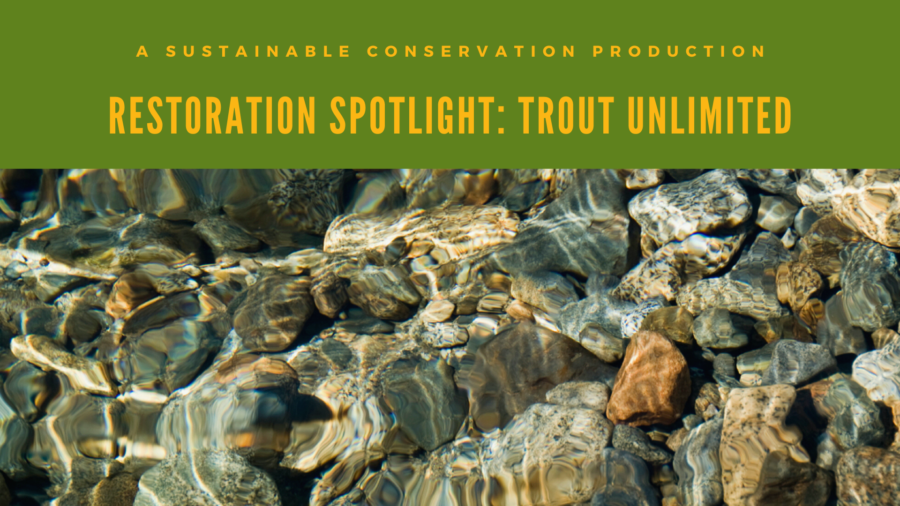 For more info, check out the video we made featuring Elizabeth and Stephanie!