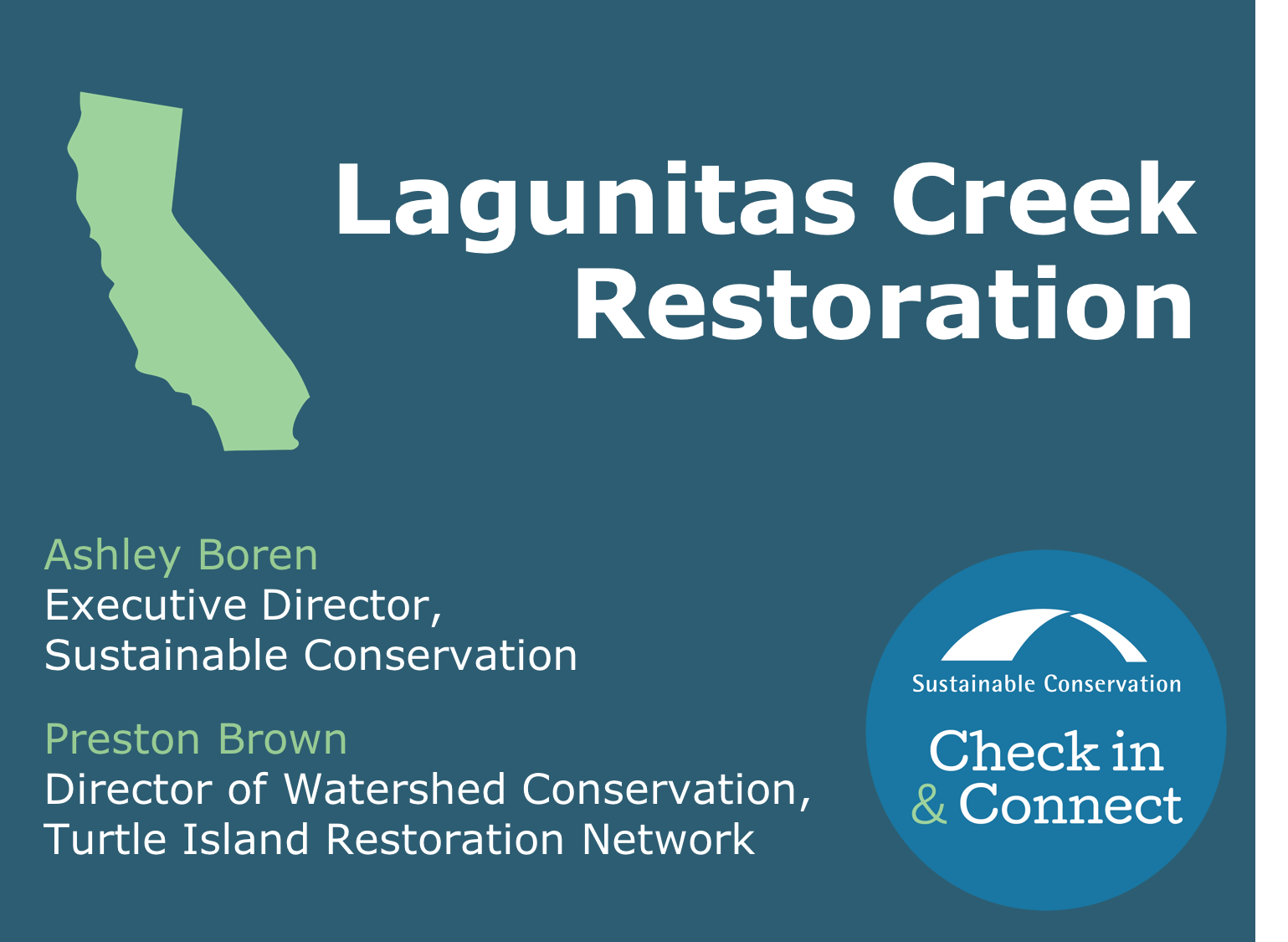 We hope you and your loved ones are staying healthy and safe right now.
We look forward to the day when we can meet again in person to discuss and collaborate on environmental solutions for our Golden State. In the meantime, Sustainable Conservation offered the next webinar in our Check In & Connect series this week: Lagunitas Creek Restoration.
Whether you attended and want to revisit some information, or weren't able to make it, you can watch the recording. Hear from Ashley Boren, Sustainable Conservation's Executive Director, and Preston Brown, Turtle Island Restoration Network's  Director of Watershed Conservation about the Lagunitas Creek restoration project that was completed by the Salmon Protection and Watershed Network (SPAWN), and more about Sustainable Conservation-sponsored expedited permit programs, which help accelerate the pace and scale of habitat restoration statewide.
We believe in the power of relationships to reveal creative strategies that protect the natural resources on which we all depend. Let's explore new ways to stick together in support of a healthy California. Connect with us!