Here's to finding new ways to stick together in support of a healthy California. We're deeply grateful for your solidarity and support. From all of us at Sustainable Conservation to all of you across the Internet ether: we wish you good health and comfort, and hope to see you online soon.
Upcoming Events
Feeding the Future - Fighting Food Waste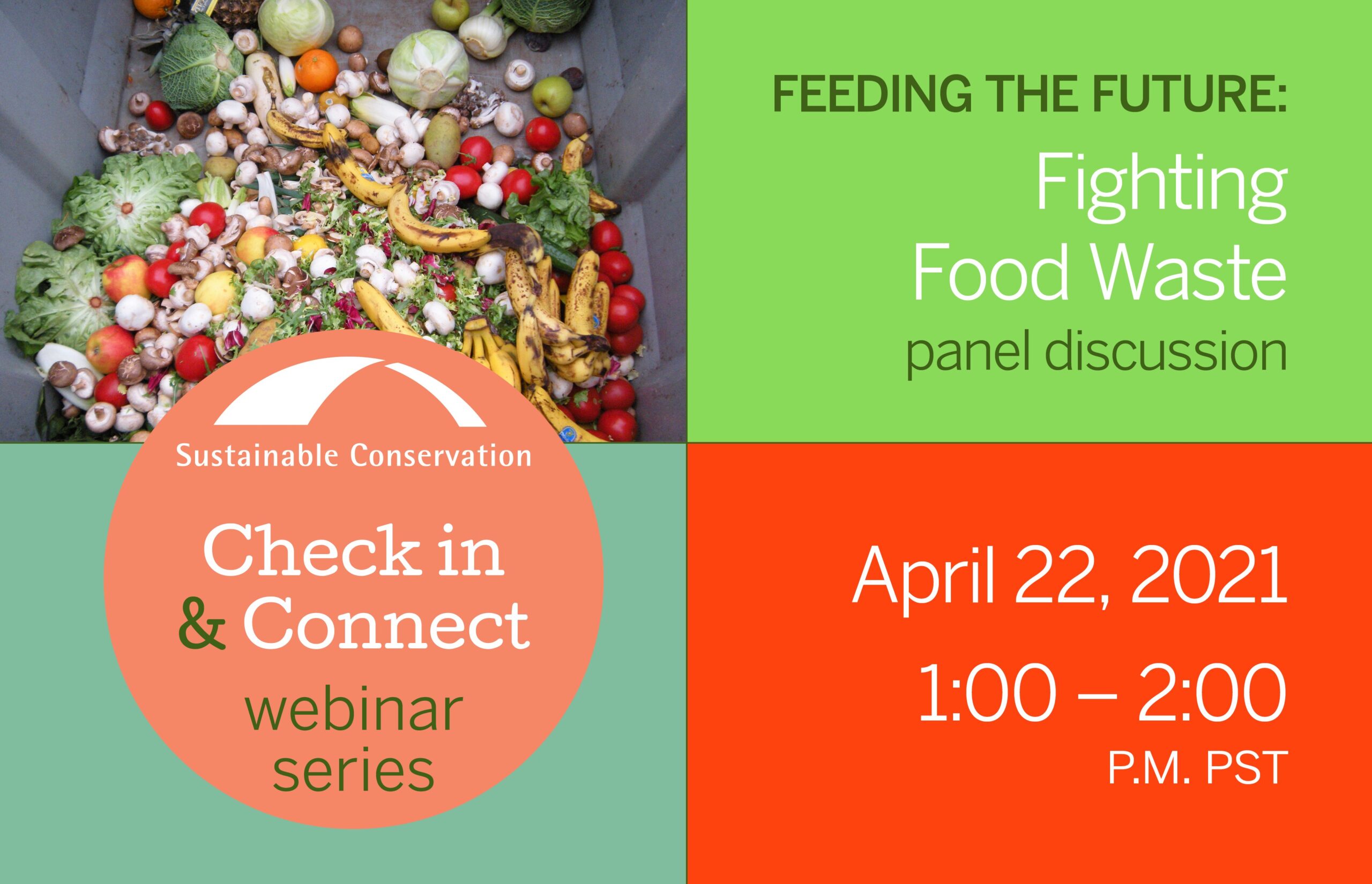 To shift to a more sustainable food system, we need to more closely examine our food choices, including how they are produced and managed before and beyond the plate. The next webinar in our Feeding the Future series will dive deeper into some of the systemic issues of our consumption.
Sustainable Conservation Advisory Board member and Co-Founder and Chair of the Center for Good Food Purchasing, Paula Daniels, will moderate a panel of experts to discuss food waste, sustainable diets, and a circular economy approach that could both reduce food waste and boost more climate-friendly food choices.
Connect With Us