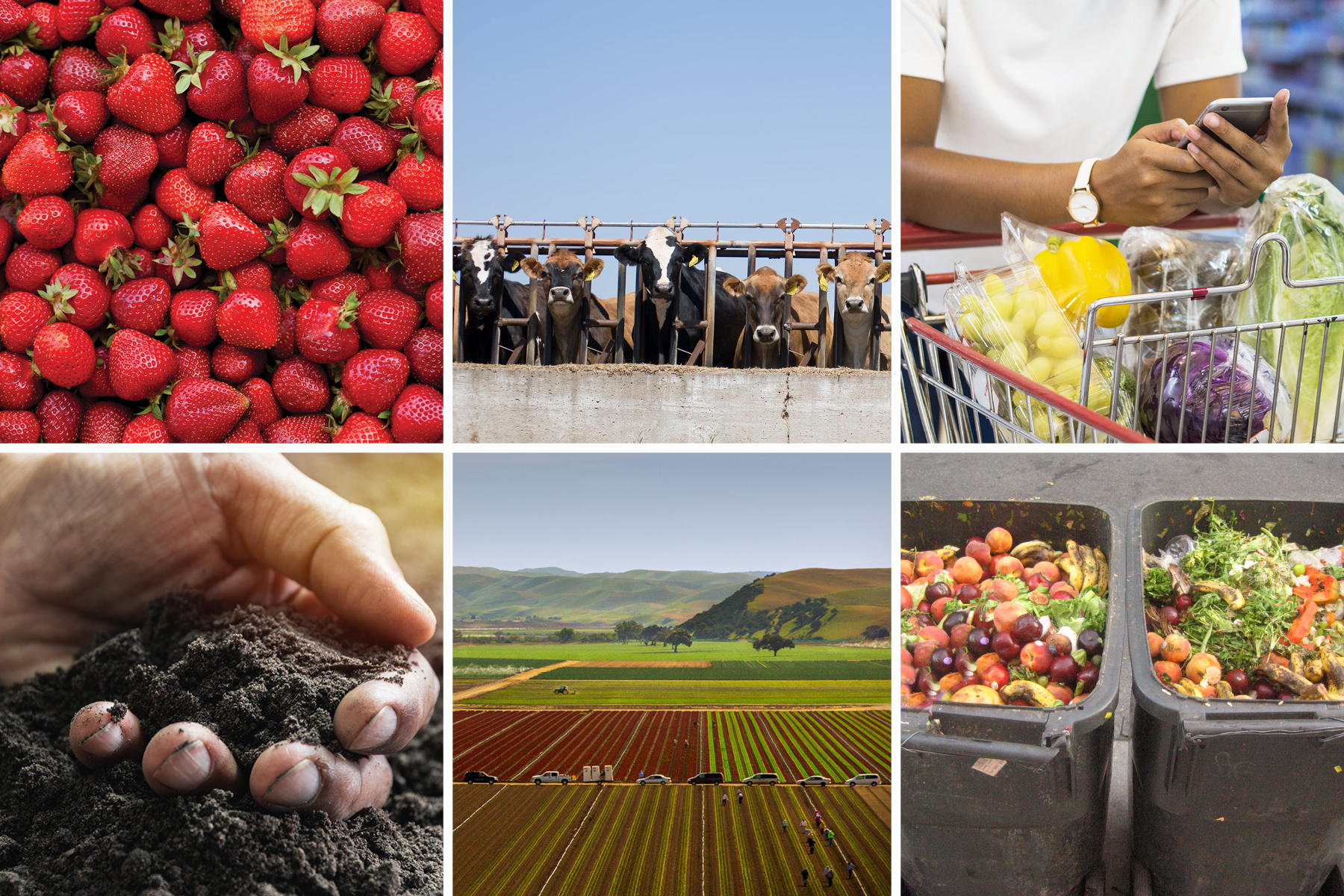 A resounding THANK YOU to everyone who joined us this spring and summer for our Feeding the Future event series!
From food waste and soil health, to dairy production and California water, how we grow, package, distribute, prepare, and even throw away our food matters – both for human health and for our environment.
We're so grateful to all of our amazing panelists, staff members, and guests who contributed to our rich dives into various aspects of our food system.
If you didn't get a chance to join us, or if you want to take a closer look at a particular subject area, we've got a one-stop-shop video round-up for you below. Click, watch, learn, and don't hesitate to tweet your questions at us using the hashtag #FeedingtheFuture.
Feeding the Future: Sustainable Food for People and Planet
Sustainable Conservation CEO Ashley Boren kicked off the event by discussing our global food system, the unique role California plays, and the key factors of sustainable and climate-friendly food production.
Feeding the Future: In Conversation with Secretary Ross and Mark Arax
The second webinar in our Feeding the Future – Sustainable Food for People and Planet series featured a conversation between California Department of Food and Agriculture Secretary Karen Ross, and journalist and The Dreamt Land author Mark Arax. Sustainable Conservation CEO Ashley Boren moderated as Mark and Karen discussed water, agriculture, and climate change in California.
Feeding the Future: Fighting Food Waste
We celebrated Earth Day by examining our food choices, including how our food's produced and managed before and beyond the plate, and our panel examined some of the systemic issues of our consumption.
Feeding the Future: Can Dairies Be Environmentally Sustainable?
Watch as we shed light on the complex world of dairying. Our panel of experts discussed the controversy over dairies' contribution to greenhouse gas emissions, other important environmental considerations, and what California dairies are doing to address these challenges.
Feeding the Future: Solutions In Our Soil
To wrap up our Feeding the Future webinar series, we got down to the foundation of our food system – the soil. It's no secret that healthy soils are vital to healthy food, but we're digging deeper to explore the climate and drought solutions living beneath our feet.
Continue Your Environmental Journey With Us!
Our events are designed with your environmental journey in mind! Join us to support our community gatherings, where we bring together environmental leaders to answer your most pressing questions, AND talk about what you can do to help. Stay connected and stay tuned for our fall event offerings.