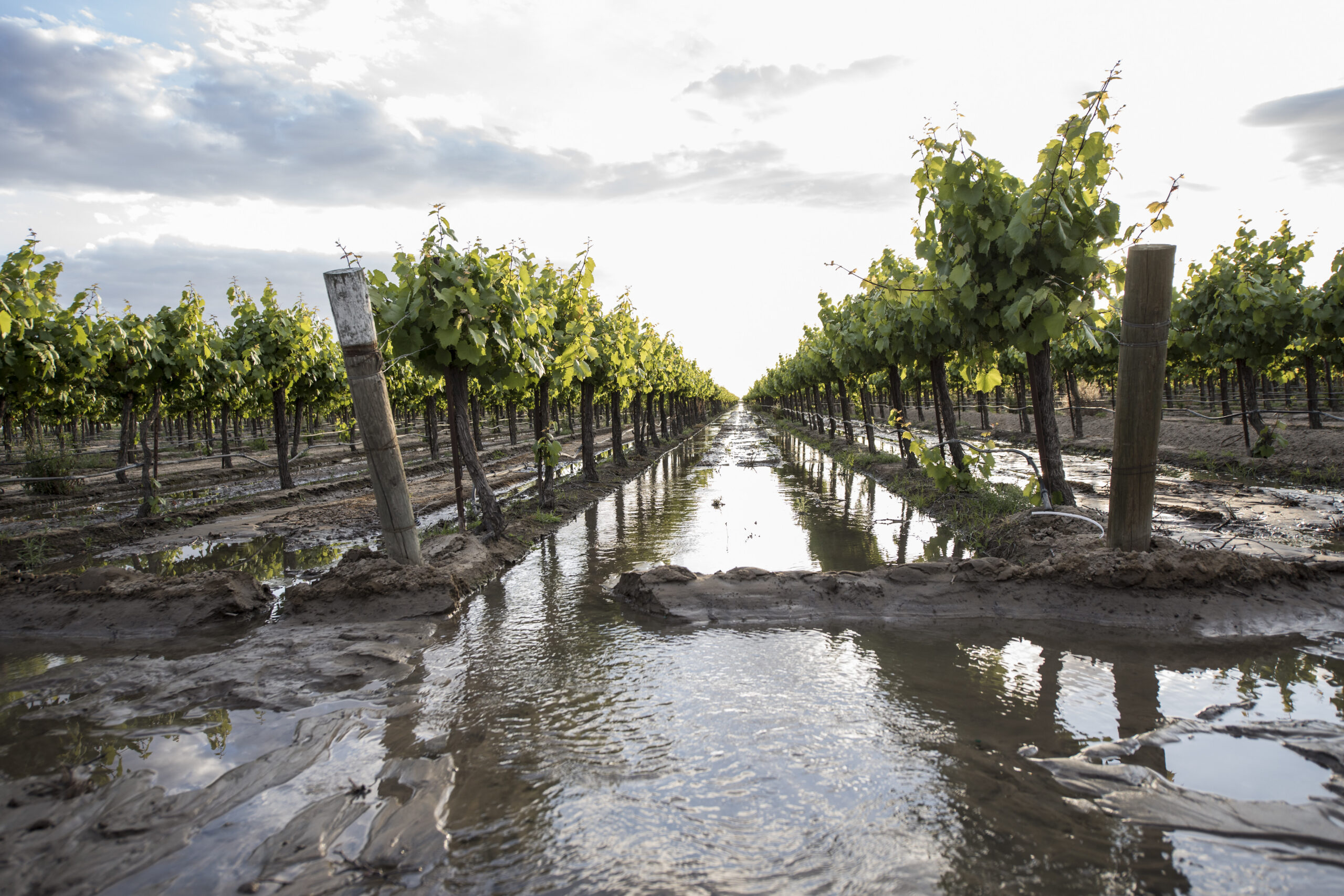 As California braces for drought and speculates about its severity, it's easy to focus on "farms vs. fish" and other contentious headlines swirling in the news.
Sustainable Conservation's decade-plus of experience guiding groundwater recharge in the field and at the state level means we have a balanced view of our current water realities, and our potential future.
One thing is clear: California needs resilient water management strategies, and agencies, water managers, and people must work together to capture water when we have it to store it for when we need it most.
From Field Recharge to Flood-MAR
California's a big state, and no two land tracts, aquifers, or community footprints are alike. If we do recharge, we need to be sure it's at the right times, on the right kinds of land, and done in the right ways to protect water quality and achieve maximum water infiltration. A Sustainable Groundwater Management Act-driven future means water managers are ready to maximize their recharge efforts, but there are still scientific and legal uncertainties around how much water is available for the practice.
Flood-Managed Aquifer Recharge (Flood-MAR) offers a path forward by expanding traditional dedicated recharge basins and other static recharge methods to a variety of practices that capture surface water when it's available. Flood-MAR focuses on flood releases and precipitation events for recharge on agricultural land, working landscapes, and other sites like wildlife refuges, floodplains, and flood bypasses.
Watch our video to learn more about how Flood-MAR got started, and how we got involved!
We've been working with DWR since 2017 to help convene and lead over 200 academic, agency, policy, and NGO specialists to identify what we don't know about recharge, and where we need more research and guidance so projects can be successful. The Research Advisory Committee identified 39 priority information, data, and tool gaps.
Fortunately, most of these gaps don't require new research. Solutions can be found by compiling existing information into guidance and tools for water managers, landowners, and policymakers.
Forming a Network and a Watershed Pilot
Flood-MAR's future lies in maintaining working relationships to share information. The Flood-MAR Network formed with members of the initial Committee to bring more stakeholders – skeptics, idealists, and listeners alike – to the table. Together, they're working on an important pilot on the Merced River and in local watersheds to demonstrate Flood-MAR's ability to help plan and site recharge within different climate change constraints, and in ways that benefit downstream communities and bolster ecosystem resilience.
Flood-MAR integrates consideration of multiple ecological processes and expands our thinking about comprehensive surface-groundwater management, and the benefits to humans and the environment. Our reliance on uncertain water supplies dictates that this approach must be an essential part of our water management future. – Dr. Daniel Mountjoy, AWRA Impact Magazine, May/June 2021
What's Next?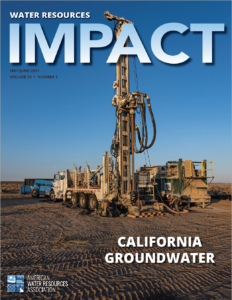 The Network will keep pooling their time, energy, resources, and research to make sure we can recharge groundwater at the right times, on the right land, and in the right amounts. Stay tuned for more on this work, including our new water quality guidance growers and water managers can use to recharge groundwater and protect local drinking water quality!
You can also read more about Flood-MAR in California from Dr. Daniel Mountjoy in the May/June issue (see PDF page 23) of American Water Resources Association's IMPACT Magazine. Dr. Mountjoy has led our recharge work for ten years, from our first field trials to our statewide outreach, technical assistance, and leadership efforts today!
We believe in the power of relationships to reveal creative strategies that protect the natural resources on which we all depend. Let's explore new ways to stick together in support of a healthy California. Connect with us!