Media Contacts
About Sustainable Conservation
Sustainable Conservation helps California thrive by uniting people to solve the toughest challenges facing our land, air, and water. Every day, we bring together business, landowners and government to steward the resources that we all depend on in ways that are just and make economic sense.
Because we know that common ground is California's most important resource.
History
Since 1993, Sustainable Conservation has built a track record of uniting people with different interests for conservation success. By listening deeply and honoring all perspectives, we locate common ground on which to forge a better path forward for our Golden State.
California thrives when we all work together.
Approach
We focus on problems in California that have not yet been adequately addressed and where our collaborative approach can make a difference.
We test strategies on the ground and scale those that have proven successful for maximum impact.
We craft solutions that benefit the environment and the economy.
Publications
Organizational Leadership
Ashley Boren, Chief Executive Officer
Ryan Flaherty, Director of Business Partnerships
Dr. Daniel Mountjoy, Director of Resource Stewardship
Charles Delgado, Policy Director
Aysha Massell, Program Director, Water for the Future
Erika Lovejoy, Program Director, Accelerating Restoration
Notable Media
Groundwater
Los Angeles Times, "Recharging groundwater reserves, not building new reservoirs, is key to California's water future"
Water Deeply, "Deeply Talks: groundwater banking potential"
Los Angeles Times, "One key way soggy California could save water for the next dry spell"
ABC 30-TV, "Local farmer using excess water to flood crops and improve his water table"
Clean Water
Real California Milk, "California Dairy Farmers Earn U.S. Dairy Sustainability Award in Collaboration with Environmental, Industry Partners"
National Geographic, "California dairies join forces with conservationists and an irrigation supplier to save water and reduce groundwater pollution"
KCRA TV-3, "The creature helping one farm be environmentally friendly"
Water Deeply, "Why California's nitrate problem will take decades to fix"
Logo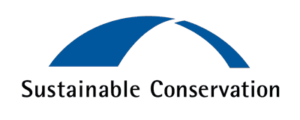 400 × 160 pixels