Double Your Impact Our matching gift programs
Join us today to double your impact! Thanks to the generosity and leadership of the Emmett Family Foundation, your gift can now go twice as far to build a sustainable water future for California.
| | |
| --- | --- |
| $50,000 Emmett Family Foundation New Donor and Increased Impact Program | All new and increased gifts for this year will be matched up to $50,000. |
NEW: Donate with Apple Pay or Google Pay
We're making it easier to donate than ever. Click here to donate with Apple Pay or Google Pay.
Donate by phone or mail
To donate by credit card over the phone, or to discuss additional giving options, please contact us at (415) 977-0380.
To donate by mail, please send your check to: Sustainable Conservation, 98 Battery Street, Suite 302, San Francisco, CA 94111. Federal tax ID #: 94-3232437.
Become a California Conservationist!
California Conservationists are Sustainable Conservation's most trusted and loyal supporters. As a member of the California Conservationists, you are a part of our community and share in our vision of bringing people together to solve the big problems facing California's land, air and water.
Whether you are a Partner or part of the California Legacy Society, your support makes a difference and should be celebrated.
You can take advantage of the many benefits associated with belonging to our community of donors as you grow and learn with us.
We trust you will feel and experience the benefits of your relationship with Sustainable Conservation even more as you continue to take the next steps in your California environmental journey with us.
Contact [email protected] to learn more about our giving circles today
Why People Support Sustainable Conservation
"As a policy expert, I value Sustainable Conservation's breakthrough environmental solutions particularly because they're fact-based and vetted through collaborative, real-world research and experimentation. By consistently reaching out to new players and trying fresh approaches, the organization arrives at custom, cost-effective strategies to address emerging challenges."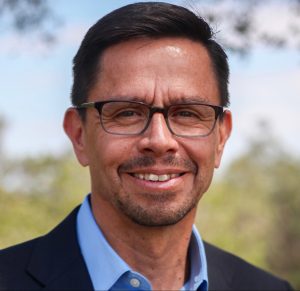 Adán Ortega, Jr. Donor and Sustainable Conservation Board Member and Southern California Regional Committee Member; Principal, Ortega Strategies Group
Fullerton, CA
"As an investment professional, I respect the economic lens for crafting environmental solutions. As an agricultural landowner, I appreciate the partnerships with farmers and ranchers to restore the land and water under our care. Finally, and most importantly, as a mom, I'm grateful for the organization's commitment to a thriving California for future generations."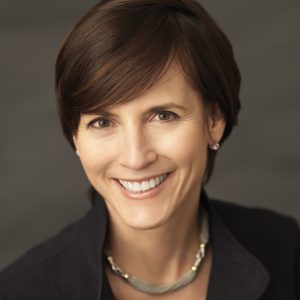 Sarah Hotchkis Ketterer Donor and Sustainable Conservation Southern California Regional Committee Member
Los Angeles, CA
More Ways to Support Sustainable Conservation
Your privacy is important to us. Sustainable Conservation does not sell or trade our donors' personal information with other entities. Read our full privacy policy here. Sustainable Conservation has been designated a 501(c)3 Non-Profit Corporation by the United States Internal Revenue Service. Your contribution is tax-deductible as a charitable contribution.