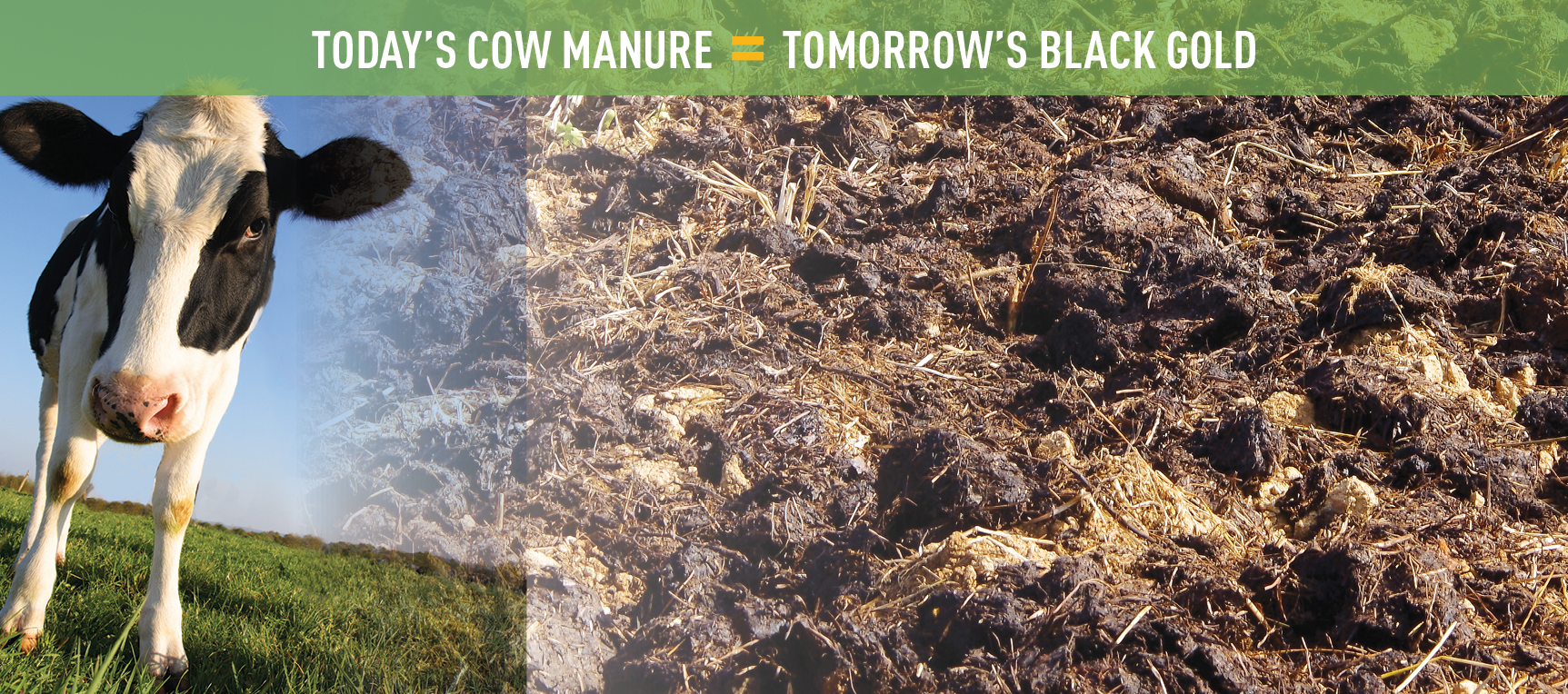 California's San Joaquin Valley is home to some 1.6 million dairy cows. And with cows, comes manure – approximately 120 pounds worth of waste per cow every day! Mismanaged, the nitrates in the manure can leach into our groundwater, effectively polluting the primary source of drinking water millions of Californians rely on. Luckily, with Sustainable Conservation's help, the Golden State's farmers are working hard to turn this waste into gold. Dairy owners are taking their cows' nutrient-rich waste and using it fertilize the crops that feed their cows.
Sustainable Conservation has an extensive history of partnering with dairies to address water, air quality and even greenhouse gas issues, ranging from the use of methane digesters to help dairies meet the state's climate-pollutant reduction goals. And thanks to the help of our supporters, we've promoted more promising technologies that boost groundwater health.
The first technology offers an alternative to flood irrigation, an inefficient practice that can harm groundwater quality. Over 90% of California's dairies use this technique to water their feed crops. To address the less-than-ideal practice, Sustainable Conservation partnered with De Jager Farms in the San Joaquin Valley and Netafim, which makes irrigation equipment, to pilot a liquid-manure drip irrigation system that promises a trifecta of benefits for farmers and local communities: improved water efficiency, reduced nitrate leaching and increased crop yields.
Sustainable Conservation is also partnering with Fanelli Dairy to implement the first ever pilot of the BioFiltro worm composting box on a US dairy. The project involves using tiny red worms to filter manure water into a high-value fertilizer inside a large concrete box. The pilot project has shown immense promise in benefiting both the environment and the dairy producer's' bottom line.
Read more about how your support has driven forward our partnerships with California's dairies to protect the precious groundwater integral to our environment and communities.