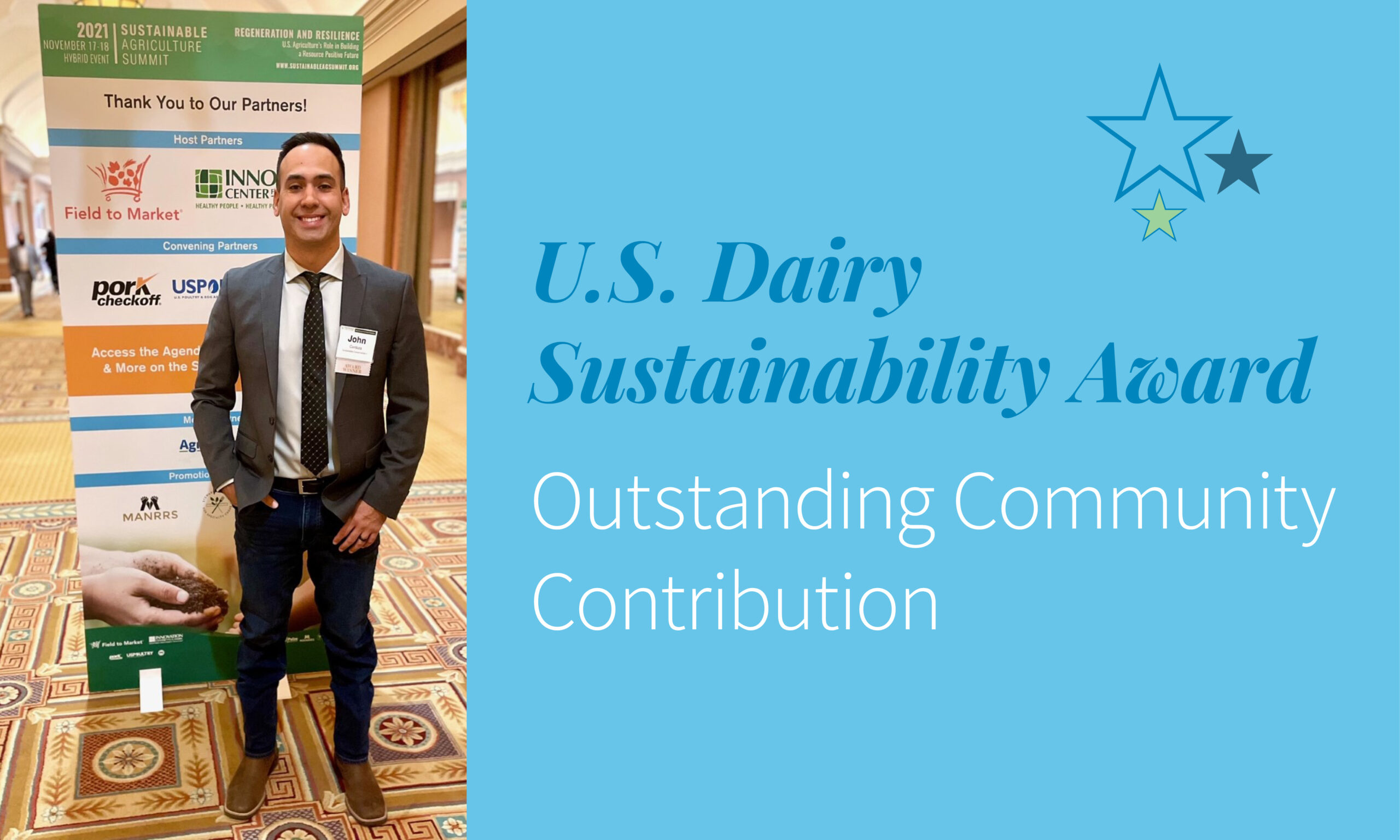 Earlier this month, John Cardoza attended the Dairy Sustainability Alliance Fall Meeting in Las Vegas to receive our 2020 U.S. Dairy Sustainability Award for Outstanding Community Contribution for our subsurface drip irrigation system that uses manure instead of synthetic fertilizers. We received the award along with our amazing partners Netafim USA, Western United Dairies, De Jager Dairy and Michael McRee Dairy. You can read more about the award here.  
Senior Project Manager John Cardoza attended the 2021 ceremony, which honored 2020 and 2021 recipients alike! 
The Innovation Center for U.S. Dairy was unable to host the event last year due to the pandemic, but it was fantastic to get back together in person to hear what dairy farmers are doing to make their operations more sustainable, and how the supply chain can support those efforts. Cardoza's highlights also included learning about the national industry's net zero initiative, dairy's presence at COP26 earlier this year, and a general industry focus on climate impacts and environmental issues.  
We're honored to receive the recognition and proud of our work to help the dairy industry become part of our climate and water quality solutions in California. Congratulations to our fellow recipients from last year, the 2021 recipients, and on the award's tenth year in 2021!
We believe in the power of relationships to reveal creative strategies that protect the natural resources on which we all depend. Let's explore new ways to stick together in support of a healthy California. Connect with us!