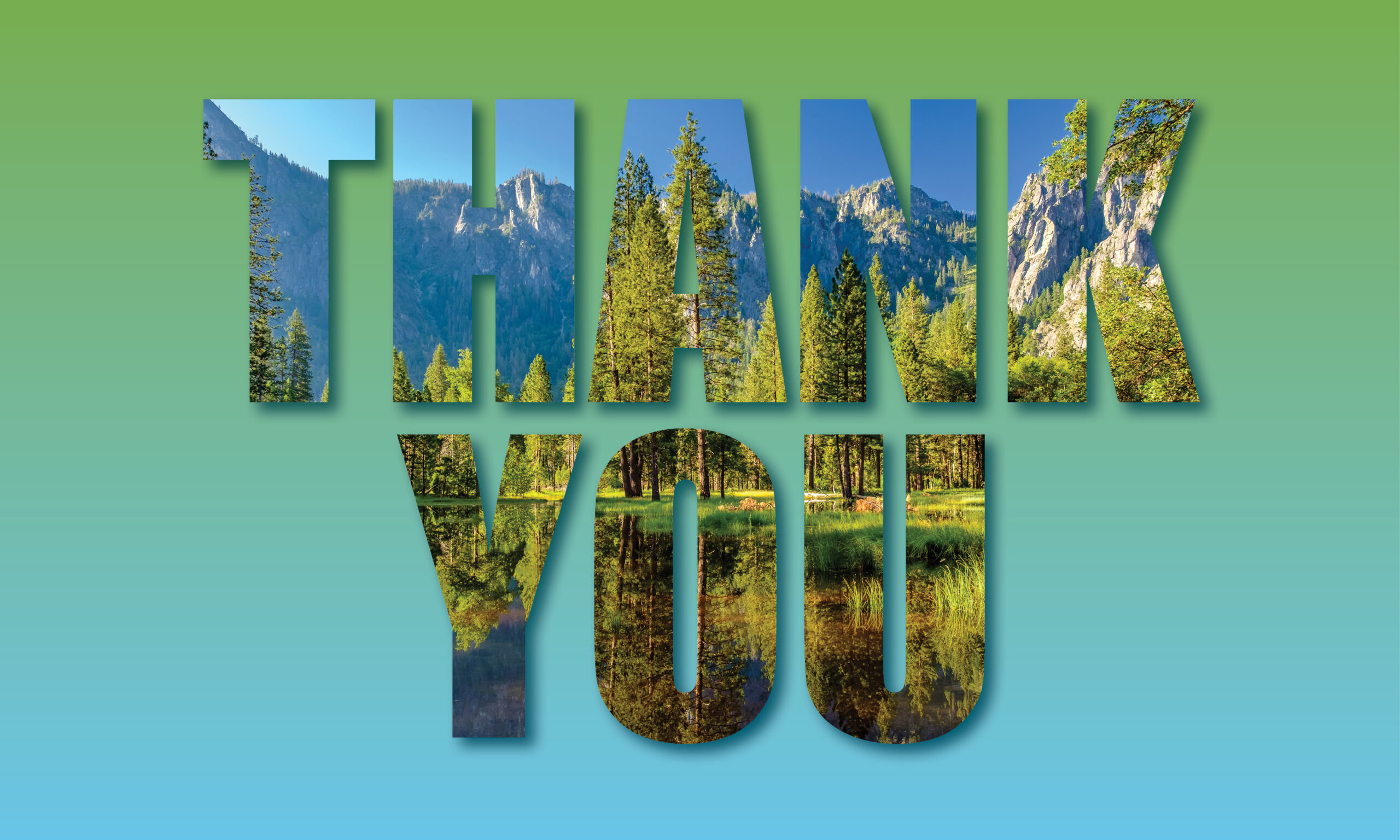 It's 2022, and we've weathered another challenging year. Our ongoing public health crisis and seismic climate paradigm shift revealed a critical truth: we are in this together.
The only way we can envision and enable a bountiful water future for all Californians is by working for change with and alongside one another. Us humans, the fish and wildlife with whom we share the earth, and the crops that nourish us all need water to survive – and our ecosystems and watersheds can't function without balancing these needs for everyone's benefit.
As we chart our work this year, we're pausing, reflecting, and giving thanks that we're still here, still together, and still crafting lasting solutions to our most pressing environmental problems.
2021 IN REVIEW: POWERED BY YOU
Thanks to you, we hosted a wide-ranging, educational public webinar suite. Many of you connected with us to learn more about our food system and water reality from experts across California. Thanks also to our generous Fall series sponsors Iron Horse Vineyards and Spottswoode Estate Vineyard and Winery for supporting these gatherings.
Thanks to you, we launched our California Conservationists. Your generous, increased support helped us meet our Emmett Family Foundation and Morgan Family Foundation matching gift challenges, and deliver exclusive membership benefits all year.
Thanks to you, we released key water quality guidance to help farmers replenish our aquifers in ways that are protective of water quality for communities and the environment. We also celebrated a decade of our groundwater recharge work by looking back on our journey from fields to Flood-MAR. Your support helped us make the case that water quality and quantity are inextricably linked – and that we can address both to boost our collective resilience.
Thanks to you, we dug deep into soil heath. We learned more about cover crops and the potential water-saving benefits of regenerative practices, and we're preparing a report on our interviews and learnings to guide our work in 2022.
Thanks to you, Californians continued revitalizing our rivers and creeks for fish, wildlife, and people because of the award-winning simplified permits we help put in place. We celebrated another five years of the Habitat and Restoration Enhancement Act, and are looking forward to exciting permitting pathways on the horizon.
Thanks to you, we honored more dedicated California land stewards this year with the Leopold Conservation Award, and celebrated three amazing finalists in their efforts to leave the land better than they found it for future generations.
And, thanks to you, we were able to share your stories! You shared your environmental journeys with our community and illuminated why Sustainable Conservation's values align with your own. Your support inspires us every day, and your stories are a beautiful reminder of our individual and collective power to be environmental champions.
2021 tested us again, but we met these challenges together. Because of you, we kept working to safeguard California's most precious natural resources for all.
THANK YOU.
We believe in the power of relationships to reveal creative strategies that protect the natural resources on which we all depend. Let's explore new ways to stick together in support of a healthy California. Connect with us!