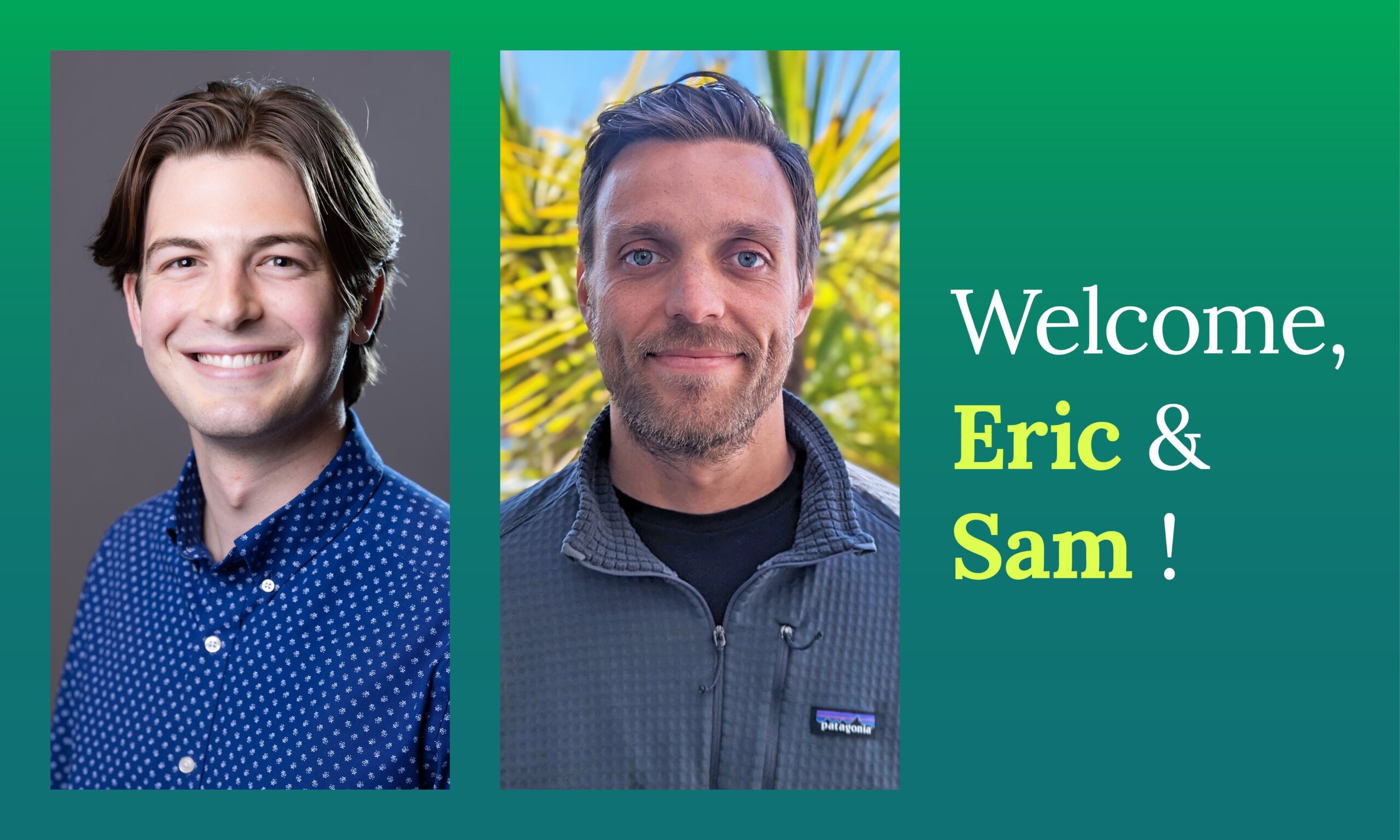 We're excited to introduce two new members to our team: Eric Epstein and Sam Williams!
As the Communications Associate, Eric supports the Development and Communications team in sharing the stories of Sustainable Conservation's programs to community members, industry experts, peer organizations, donors, and policymakers. Prior to joining Sustainable Conservation, Eric interned at the Illinois Green Alliance, where he first discovered his passion for environmental nonprofit communications through helping the organization connect with the community it engaged and advancing green building policy in the Chicago area.
He holds a BS in Journalism and Psychology as well as a certificate in Integrated Marketing Communications from Northwestern University. Outside of the office, Eric loves to cycle and work on vintage bikes, surf, and make breakfast burritos.
Sam joined Sustainable Conservation to enhance the programmatic work of the Soil Health program. Soil health has the potential to play an outsized role in conserving and protecting California's valuable water resources, but growers face many challenges to the adoption of soil health practices. Sam will bring his project management, communication, and convening background to bear to help California growers steward their land in ways that ensure clean and abundant waters for the communities who need them most, while increasing farm resilience to extreme weather and drought events.
Sam graduated from Colorado College with a degree in Environmental Policy and, following several years of work in large landscape and collaborative conservation in western Montana, later received an MSc in Environmental Management from the University of Innsbruck, Austria. With subsequent roles focusing on ecosystem services and safeguarding nature and people in large infrastructure projects in global biodiversity hotspots, Sam is excited to ground himself deeply California's Central Coast and San Joaquin Valley agricultural systems. In his free time, Sam enjoys moving in the great outdoors, whether by skis, surfboard, bike, or rope.
We believe in the power of relationships to reveal creative strategies that protect the natural resources on which we all depend. Let's explore new ways to stick together in support of a healthy California. Connect with us!