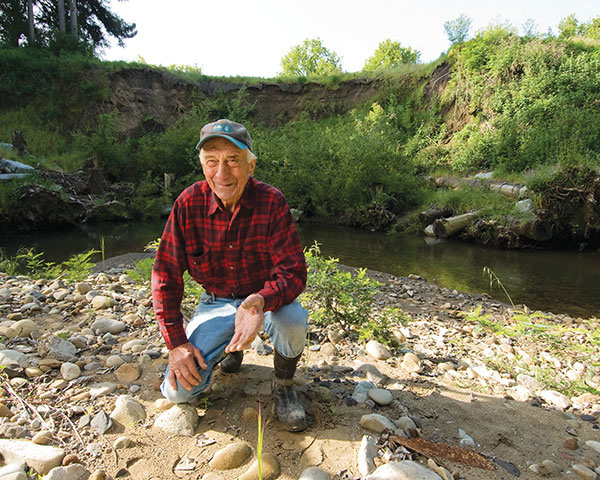 After a long journey through California's Legislature, we're excited to announce that Governor Jerry Brown has signed Sustainable Conservation-sponsored AB 2193 into law! The bill, dubbed the Habitat Restoration and Enhancement Act, will help accelerate voluntary habitat restoration on private lands across the Golden State.
Authored by Assemblyman Richard Gordon (D-Menlo Park), AB 2193 establishes a simplified permitting process that empowers landowners to play a critical role in restoring habitat for California's diverse wildlife, while also preserving the waterways integral to both the state's wildlife and people. What more, the bill ensures that landowners can undertake voluntary restoration much more easily and cost-effectively than before.
With more than 50% of California privately owned, it's no surprise that so much of the state's wildlife make their homes on private property. Ashley Boren, Executive Director of Sustainable Conservation, emphasized the simplified process, noting that "Making it easier and faster for private landowners to restore their land in ways that benefit wildlife and clean water is of vital importance."
The bill had a wide array of support ranging from scientific groups to environmental organizations to resource conservation districts. Just as notable is that AB 2193 successfully passed through the legislative process without a single "no" vote, which Assemblyman Rich Gordon attributes to "the strength of California's Legislature when it unites to address issues impacting the state" as well as to the "tremendous demand [that] exists in California for environmental restoration projects spearheaded by private landowners and non-profit land managers."
Read our full press release, Governor Signs Law Accelerating Restoration on Private Lands to Benefit Waterways, Wildlife, to learn more about AB 2193 and its many benefits to California's people, habitat and wildlife.