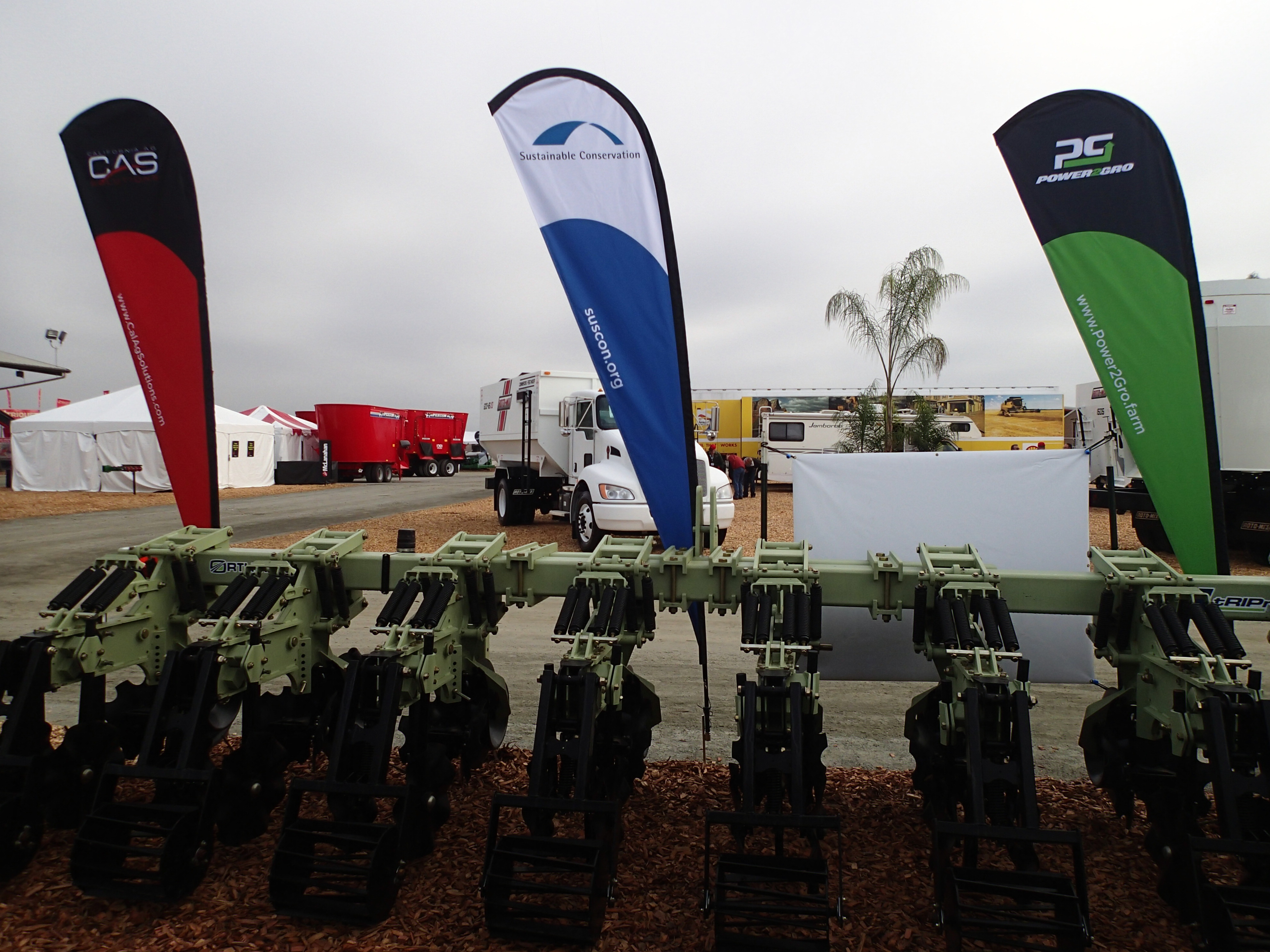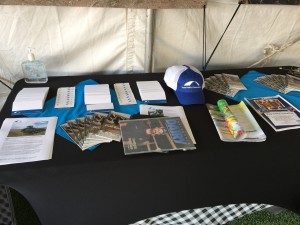 Last week, Sustainable Conservation teamed up with California Ag Solutions to promote conservation tillage and its benefits at the 2015 World Ag Expo. The annual expo, taking place in Tulare, draws over 100,000 national and international visitors every year.
Sustainable Conservation's Modesto team arrived a day before the event to set up an extensive 40-foot by 40-foot booth showcasing conservation tillage equipment and our rental program. Our strip-till equipment rental program allows interested farmers to try out conservation tillage without the upfront costs of investing in all-new equipment.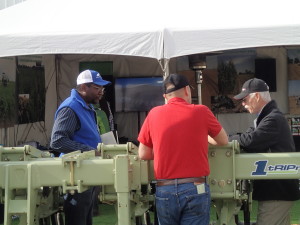 This method of low-impact farming leaves crop stubble on the surface of the soil, which protects the soil from erosion and prevents wind from blowing dirt into the air. Because crops are planted directly on top of the stubble, fewer tractor passes are needed to prepare fields for planting, dramatically reducing dust and diesel pollution.
We were thrilled that farmers from across North America stopped by the booth to learn about conservation tillage.Farmers and dairy producers were quite intrigued by the low-impact farming practice and we had many new potential enrollees in our rental program.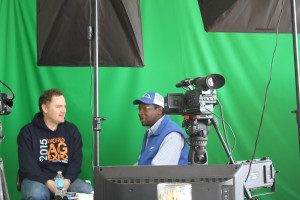 Sustainable Conservation's Senior Project Manager, Ladi Asgill, and Monte Bottens, owner of California Ag Solutions, also teamed up for a segment on our air and water quality work at the event's live streaming booth.
The team also worked to promote the Bay Delta Initiative, which involves a coordinated effort to best utilize the $3.5 million in funding available for dairy water quality projects in Stanislaus and Merced counties. We handed out fliers and are ever grateful to our partners at Western United Dairymen and Natural Resources Conservation Service for sharing the information as well!
The World Ag Expo continues to be a key opportunity to showcase new technologies – like methane digesters and compost equipment – that will help California meet its environmental goals, as well as to find ways to protect the land, air and water upon which we all rely.