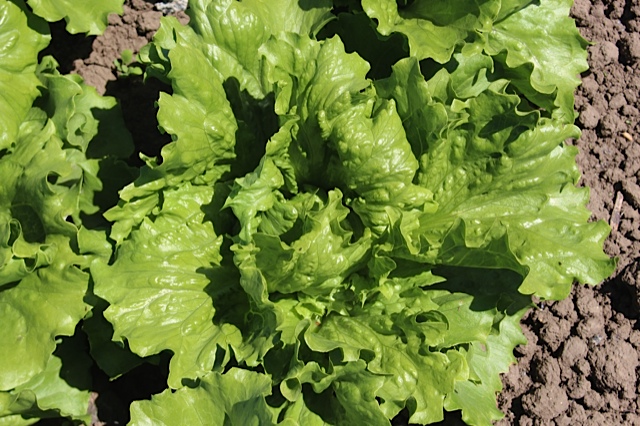 Photo credit: Meg Wilcox / Ceres
California's Central Coast is no doubt one of the most beautiful places in the state – and one might even say the country. Its views are breathtaking, its landscapes unique, and it's home to one of the state's key agricultural regions. Along the coast, many communities rely on agriculture and its viability for their livelihoods. The region's viability hinges on its groundwater supply. Without preserving protecting and replenishing the coast's vital groundwater, agriculture will suffer. And should agriculture suffer, so will the communities who rely on groundwater not only to keep the agriculture-based economy afloat, but who also rely on groundwater for such basic needs as drinking water.
Measure to Manage
With this in mind, the familiar adage, "You can only manage it if you can measure it," rings especially true. Even in our day-to-day lives, it's through measurement that we can ensure our own security. Personal finance is a perfect example. It's only through tracking the dollars we save and spend that we can find ways to pay for larger, future purchases (like a vacation to Hawaii!). And just like tracking our dollars and cents, California – with its persistent drought – is pushing all of us who rely on water to measure our water, as a way of managing it, and as a way of improving efficiency.
In May, Sustainable Conservation led a tour with Ceres which mobilizes networks of investors and publicly traded companies to accelerate and expand the adoption of sustainable business practices and strategies called "Growing Food While Saving Water on California's Central Coast." The tour featured our work with farming partners in the Pajaro Valley to test, demonstrate and scale the measure to manage concept. The aim? To improve efficiency in their water use to grow crops.
One of the biggest challenges in this effort rests in the complexity of finding a meaningful measurement for a whole region, and for the various entities across supply chains – starting from the farmer and ending at the grocery store.
As Ceres recently pointed out in a post for National Geographic's Voices blog, farmers can be at the mercy of many uncontrollable factors affecting how a water-use-per-crop-produced number is generalized – and as a result losing some of its meaning – as a product moves down the supply chain.
In conjunction with our partners, Sustainable Conservation is hard at work to mitigate the concerns of farmers regarding the "watering down" of the measurements by working with aggregators, shippers and retailers.
Investing in the Pajaro Valley
The tour showcased our work done in partnership with Driscoll's Berries – an agriculture industry leader. Driscoll's has stepped up to support berry growers in improving water use efficiency through the measure and manage approach. But what drives a large company like Driscoll's to invest in the Pajaro Valley in Santa Cruz County?
The answer is simple: to source berries from the region in the long term, Driscoll's knows it has to invest in the region, its communities and its natural resources – water included. Plenty of roles exist for all stakeholders– from food companies to farmers – to help steward the resources we all depend on.
The result? Strawberry growers are saving money as they purchase less water for irrigation, while simultaneously maintaining or increasing crop yields as they meet the crop's exact water and nutrient needs.
This is excellent news for the Pajaro Valley, which contains one of the most diverse ecosystems in the world. Water can run off farm fields and drains to the Monterey Bay, which, unfortunately, can pollute the clean water wildlife needs to flourish. Growers measuring to manage their irrigation water applications are going a long way in preventing water from leaving the field.
The Valleys Converge: Tech Meets Ag
Berry growers using measure to manage technology have seen a 10-30% decrease in water use as compared to the 2011 and 2013 industry averages. And this is just the beginning.
Driscoll's and several of our other partners, like the Santa Cruz County Resource Conservation District, have added yet another innovative aspect to the measure to manage work in the Pajaro Valley. By combining long-existing tools, like soil moisture sensors and water flow meters, with newer cell tower technology, growers can receive updates on their smart phones about water use. Tracking water use in real-time empowers growers to quickly respond to a crop's demand for water, which frequently changes depending on temperature, precipitation and other variables.
Expanding Across California's Central Coast
With the success we've seen in the Pajaro Valley, we're now working to expand these water efficiency efforts to the neighboring Salinas Valley – which many have coined as the "salad bowl of America." The Salinas Valley is a beautiful, rich and fertile area cradled between the Gabilan and Santa Lucia Mountain that also drains to Monterey Bay. It boasts year-round production of over 200 specialty crops that feed California's communities and beyond.
The Salinas Valley has its own groundwater overdraft challenges – all of which threaten the region's economy and communities that also heavily depend on the area's groundwater.
Using the lessons learned from our Pajaro Valley work, we're now beginning the conversation with vegetable supply chains. Another of our partners, the Stewardship Index for Specialty Crops, has 30 farmers to track water use and gauge it against how much water their crops actually need – and we'll be helping them test the refined performance metrics on those farms.
We know that bringing together everyone along the supply chain to address the challenges of finding a workable water-use measurement is integral in preserving agricultural viability in the Salinas Valley, restoring the region's water balance – all while ensuring that our Coastal California communities have access to clean drinking water and that nature has enough freshwater to support the diverse wildlife that call the Monterey Bay home.