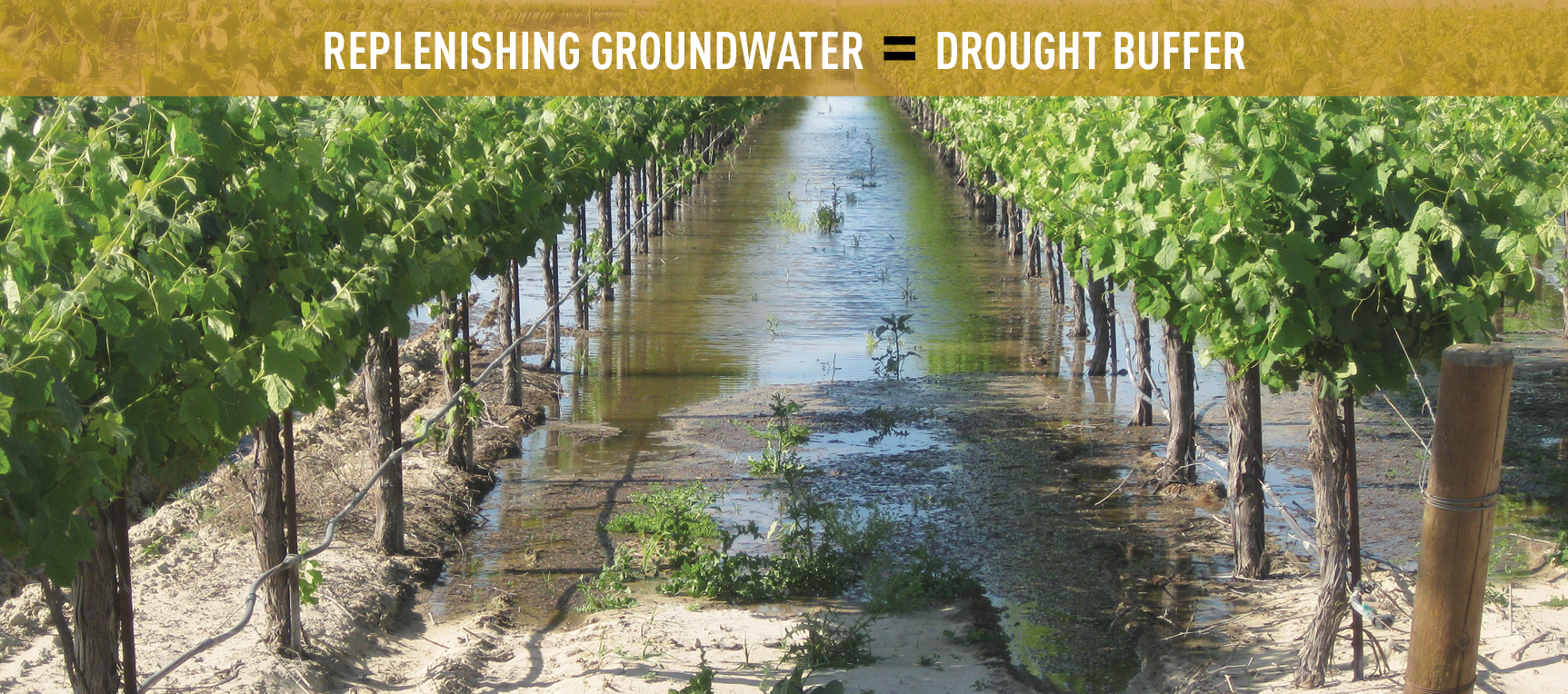 California's drought has no doubt had some worrisome impacts across the state – affecting our communities, landscapes, wildlife and waterways. Necessity, however, is the mother of invention – and Sustainable Conservation is proud to have partnered with farmers, irrigation districts and researchers to achieve just that.
We're proud to have successfully pioneered a new strategy with partners that not only mitigates our current water woes, but also saves water from wet seasons for drier times to come. The strategy, which involves applying excess floodwater to active farmland to "recharge" groundwater supplies, could potentially replenish up to one-third of the annual overdraft occurring across the San Joaquin Valley. And that's great news not only for California, but for the entire nation as a whole, as the Central Valley is critical to feeding us all.
Only five years ago – prior to the Golden State's sudden plunge into its historic drought – on-farm groundwater recharge seemed like a crazy idea. Fresno County farmer, Don Cameron, however, saw its potential. He moved forward with the innovative strategy, diverted flood flows onto 1,000 acres of active cropland, and over the course of the winter and spring, captured about three feet of water that ultimately trickled into the aquifer below.
Since then, the idea of on-farm recharge has seen a flood of interest – largely thanks to your support, the farmers wanting to steward California's precious resources, and our partners at UC Davis and the Almond Board of California. Today, more and more farmers are exploring on-farm recharge – and Sustainable Conservation's support makes this possible. By helping us introduce farmers to water-efficiency practices that prevent over-pumping water during times of drought, you are pushing forward the innovations necessary to preserve and replenish the water upon which we all rely.
Read more about how your support and partnership has helped Sustainable Conservation promote the programs and projects needed to ensure California thrives.