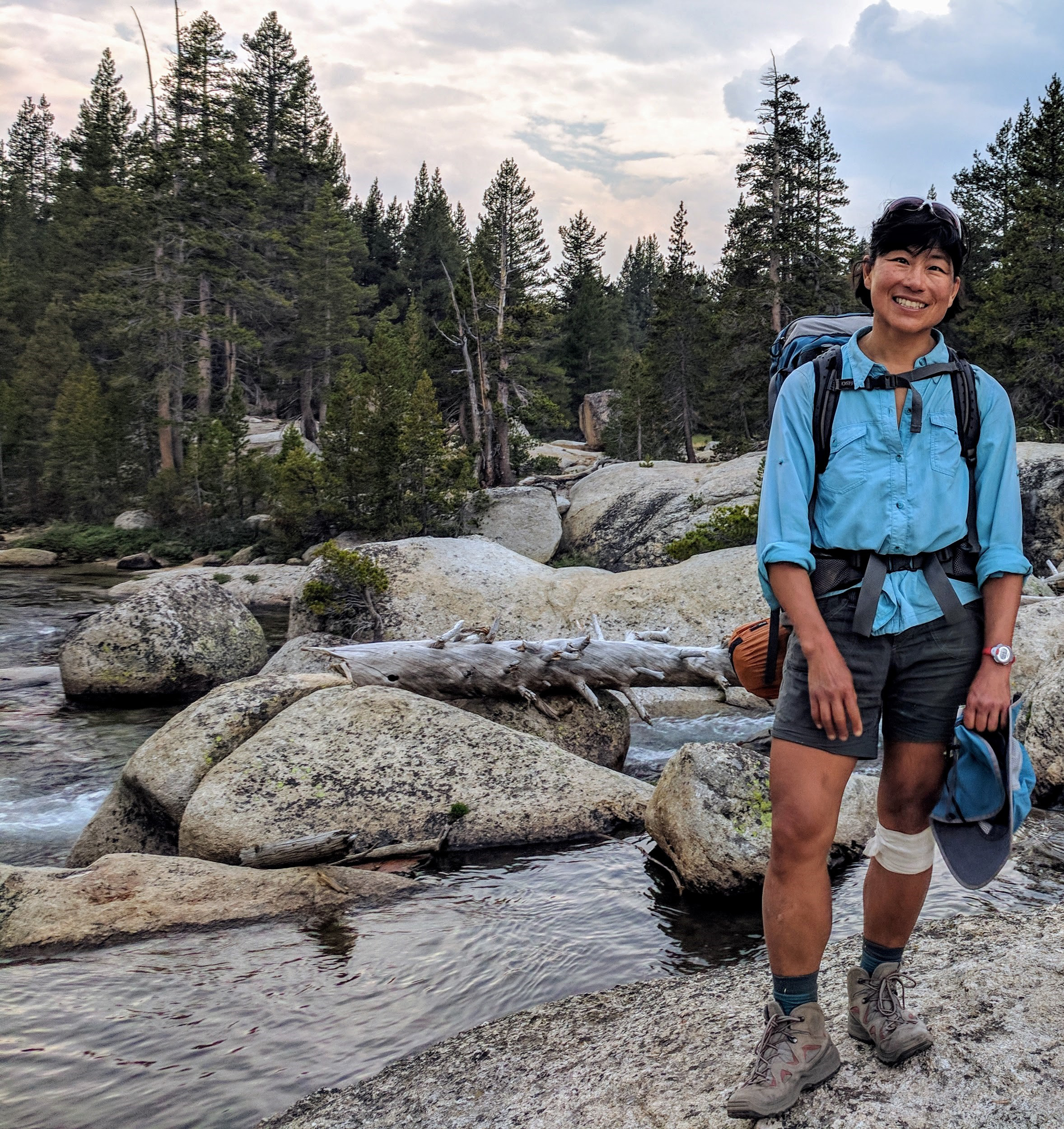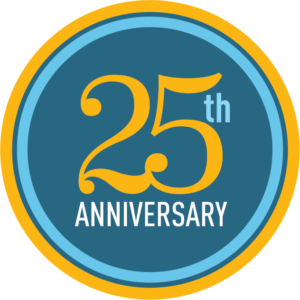 In honor of Sustainable Conservation's 25th anniversary, we are celebrating the thoughts and perspectives of people that have supported us along the way. Our first profile features Sally Liu, self-described "nature girl" and Advisory Board member, who has known and been involved with us since the early days of our Brake Pad Partnership. We're delighted to learn about her conservation journey.
Who and what were your first environmental influences?
Sally Liu: Environmentalism has always been a subtle path for me. My parents worked for the NY Department of Environmental Conservation, and I spent summers attending ecology-based camps. Like my father, I went into civil engineering with a focus on water. A seminal experience was my first backpacking trip in Tuolumne Meadows. From the grand vistas of the Sierras to the tiniest wildflowers, I developed a deep appreciation for the natural world. To this day, I backpack with my family every summer.
What has been your conservation trajectory?
SL: In the earliest years of my career, my work involved acid rain modeling and hazardous waste investigations, looking primarily at impacts to humans. More recently, my focus has shifted toward impacts to the land and all of the species that inhabit it.
I have been working with The Nature Conservancy California for nearly 10 years now, most recently in their groundwater program. It's been a delight to move beyond thinking about water for human uses, and focus on how groundwater supports entire ecosystems.
For several years, I was involved with a citizen committee that developed recommendations for a citywide Sustainability Plan. This work informed my environmental ethic and my appreciation for finding common ground. I saw firsthand that you have to be respectful of other people and their perspectives, and be patient because these solutions don't happen overnight. These are attributes that I really admire about Sustainable Conservation.
More recently, I've been deeply involved with the Silicon Valley Community Foundation's Donor Circle for the Environment. We studied what makes effective philanthropy, and now choose different themes each year to focus our giving.
How did you first get involved with us, and what was your first impression?  
SL: I first learned about Sustainable Conservation during the early days of the Brake Pad Partnership. As an environmental consultant doing work on impaired waterways, I found it very interesting to see a non-profit working to develop outside the box solutions for a seemingly intractable problem – copper runoff in urban watersheds. I was so appreciative of how you worked with all of the stakeholders – industry, environmental groups, and government – as well as the concrete results.
You considered all of the elements that needed to be addressed, including the practical solutions and the regulatory and policy implications. By exploring and evaluating all of them in a logical sequence, this project was incredibly successful, and in surprising ways too, because the brake pad industry reformulated not just for California, but for national and international markets.
What sets Sustainable Conservation apart?
SL: In addition to helping unlikely partners overcome what appear to be insurmountable barriers, there is something very special about the sincerity and depth of knowledge of your staff. People like (Director of Resource Stewardship) Daniel Mountjoy are so personable and have a real drive to work with others. Partners can see that there's no hidden agenda with Sustainable Conservation, just a real desire to make things work for everyone involved. I think the ability to have such trust with your partners breaks down barriers. There's a lot of distrust with organizations that come in and tell you what to do. Sustainable Conservation doesn't have that problem.
What would you tell someone who is thinking about giving to Sustainable Conservation?  
SL: I would say that Sustainable Conservation is an organization with an outsized reach. Everyone wants to know that their dollars are having a real impact, and Sustainable Conservation is such a powerhouse in that way. Your depth of thinking and ability to accomplish the work is remarkable.
Also, the groundwater recharge program is an amazing partnership. I've loved learning about it and hope we can overcome some of the barriers that you've identified. In today's world, with us potentially going into another dry year or a new drought cycle, getting people to make substantive changes is paramount.
What is something you love in California that you want to protect for future generations? 
SL: I want to ensure that we keep water in our streams for fish and other aquatic species. It's tough that most people think of water for human use and not for nature. Also, because my heart is in the Sierras, I'm concerned about our forests. There are so many trees dying due to climate change, mismanagement and drought. It's quite tragic and almost incomprehensible, first we were talking about 27 million trees dying in Southern Sierra, and now we're up 100 million. Recently I've been thinking a lot about what people can comprehend. Most people don't think on a species level but rather on a landscape level. So if we protect the trees, then we can protect the wildlife that inhabit it.
What is one action that your household takes to protect California's land, air and water? 
SL: My family recently built a net zero-energy home that is certified LEED platinum. It has full solar panels and solar/thermal heat pumps, which means we don't bring gas onsite. We also have grey- and rain-water systems. We are embracing this living ethic, and one of my sons is building a website about it. Of course, my kids still leave the lights on (so it's a work in progress)!
What role do individuals play in addressing climate change and how can we support California's future?
SL: With the Trump administration working as fast as possible to roll back climate change policy, including the US withdrawing from the Paris Climate Agreement and Scott Pruitt of the US EPA trying to roll back the Clean Power Plan and many other climate policies, I think it's essential for people to voice their opinion about these backwards looking changes. We need to do this through comment letters and calls to our elected officials, the US EPA and other agencies.
I also believe people should do their best to reduce personal energy consumption. This might include residential solar panels or driving an electric vehicle, or signing onto your local renewable energy plan. On the water conservation side, as we deal with longer and more severe drought cycles, installing water efficient fixtures and drought tolerant plants is so important. Irrigation needs are 40-60% of domestic water usage. Making both of these changes saves money too! As California takes on a larger role in the international stage, we individually and collectively must demonstrate we can reduce emissions and showcase adaptive practices that really work.