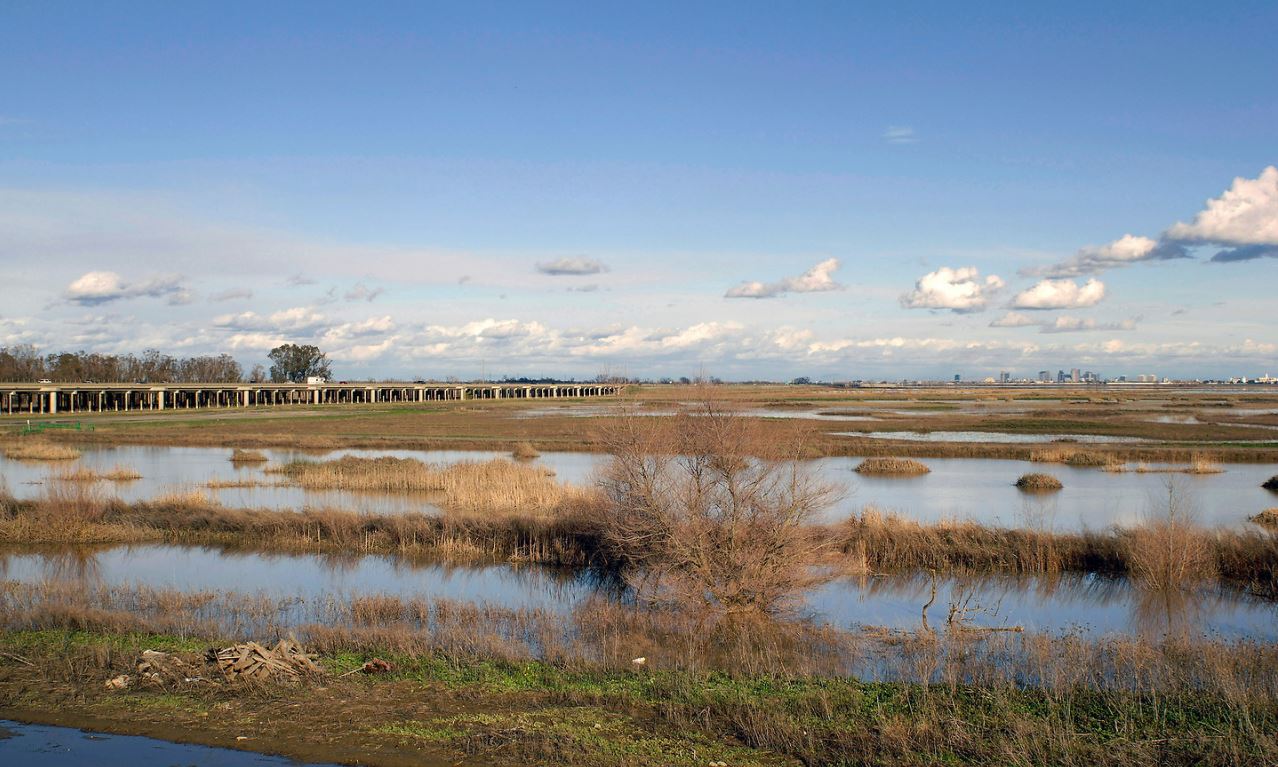 Yolo Bypass. Photo: DWR.

Read our latest op-ed by CEO Ashley Boren in CalMatters on how California's Cutting Green Tape efforts mean big wins for waterways and wildlife, and a substantive way to boost both our economic and climate resilience.
"With 30 percent of plants and animals facing extinction, and predictions that we have 10 years to solve our global climate crisis, California needs to rapidly accelerate pathways for restoring ecosystems at the pace and scale needed to meet these challenges." – Ashley Boren
Accelerating the pace and scale of restoration efforts around California requires coordinated efforts from our riparian corridors to the statehouse – and the Cutting Green Tape recommendations are an important step to continuing these efforts.
"Sustainable Conservation supports the Cutting Green Tape recommendations based on the benefits of improving agency coordination and eliminating duplicative processes and policies. We applaud the State for recognizing that immediate action is needed to save species from extinction and urge the California Natural Resources Agency to convene policymakers, conservationists, and other interested parties to discuss how to get these recommendations implemented as soon as possible." – Ashley Boren
Did you miss our Cutting Green Tape webinar last year? We convened a panel of experts when the recommendations were released to chat about what they mean for California and for restorationists. Catch up here, or watch the recording now!
We believe in the power of relationships to reveal creative strategies that protect the natural resources on which we all depend. Let's explore new ways to stick together in support of a healthy California. Connect with us!