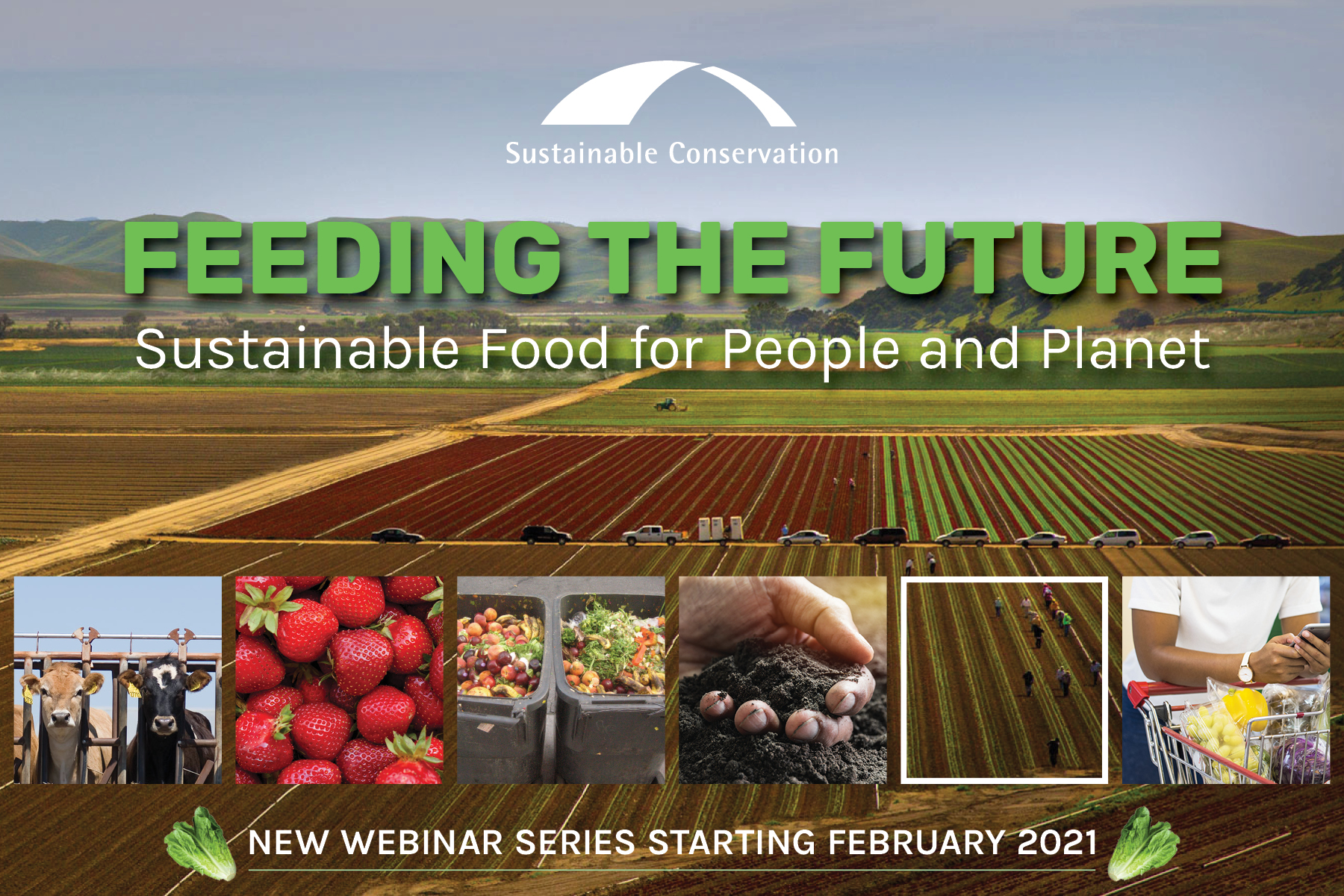 Missed the first webinar in our new Feeding the Future series? We've got you covered with highlights and a full recording of the event.

CEO Ashley Boren kicked off the event by discussing our global food system, the unique role California plays and the key factors of a sustainable and climate-friendly food system. Agriculture accounts for about 10% of global GHG emissions, and we'll explore how making our food system sustainable and climate-safe is possible over the next five months in this series.


With a world population hovering at just under 8 billion – and projected at 10 billion by 2050 – we need to up our global food production by 50% to meet demand. One third of our Earth's surface is already in use to produce food, so we need to find ways to feed ourselves that don't deforest or destroy our planet.
Shifting Our Focus
But here's an interesting potential bright spot. In terms of volume, we're actually already here as a planet!
We need to double the amount of food available, not necessarily what we produce. 35% of U.S.-produced food is wasted every year, and COVID-19 highlighted how food waste also squanders our land and water resources we use to produce it. Before we convert more land to produce more food, we need to address what we put in the bin each year.
Feeding and Leading the Nation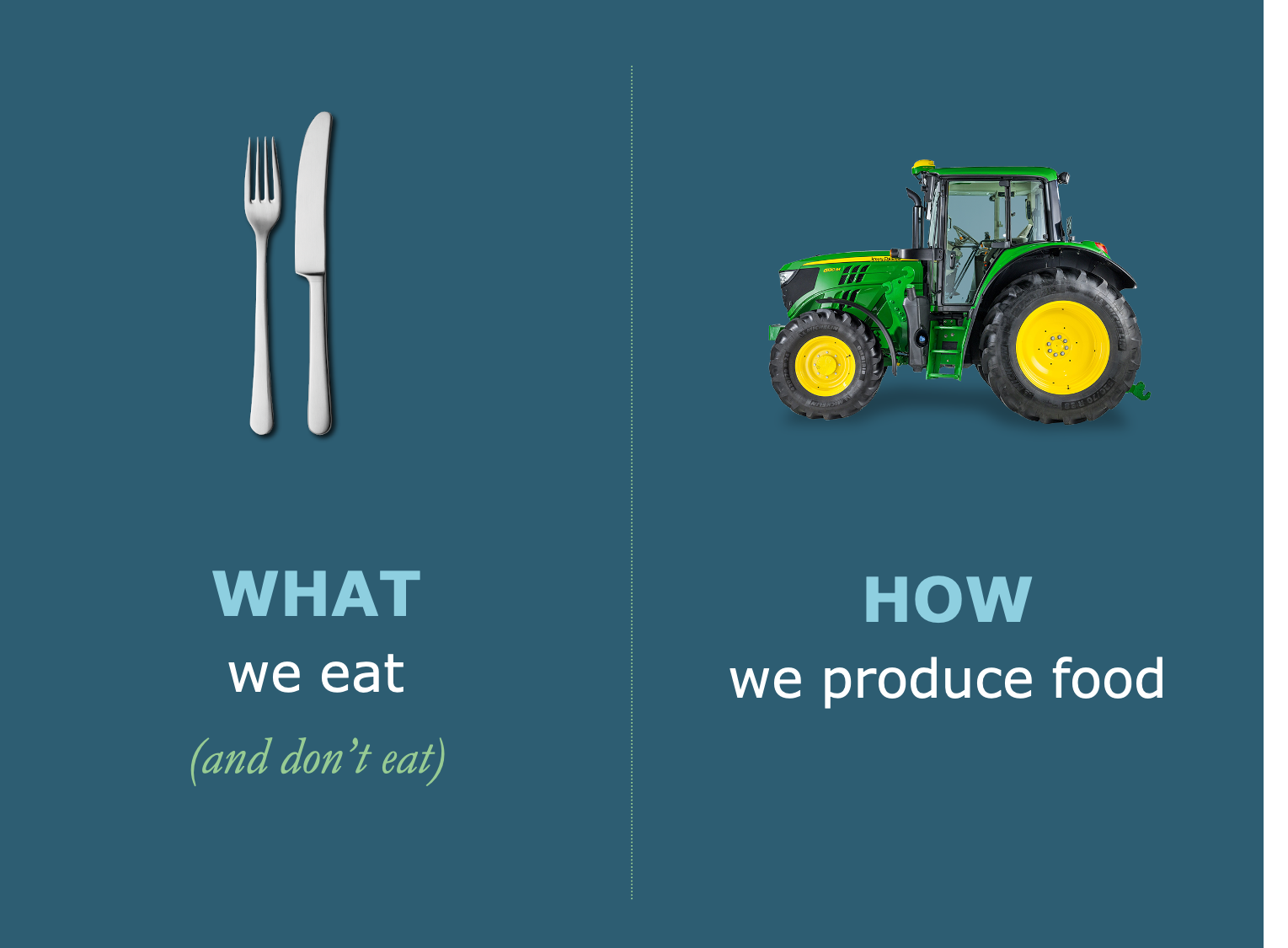 Did you know that California plays a huge role in national food production? We produce two thirds of the country's nuts, one third of its veggies and one fifth of its dairy. We're a nutrient-dense farming powerhouse, and how we produce our food and where it goes is key to the global food system.
We also face significant challenges, including drought conditions, groundwater overdraft, drinking water access, agricultural runoff, air quality, flooding, fires and climate change. To name just a few. But California's a global agricultural and efficiency leader, and we continue to implement substantive and lasting changes that reduce our greenhouse gas emissions and conserve and protect our water supplies.
What Can I Do to Make A Difference?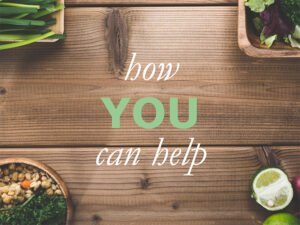 This might all seem daunting, but every person can help! If we all reduced our meat consumption by 1/3, for example, no more land would have to be converted from wildlife habitat or forests to grow food. Livestock require more inputs (i.e. water, feed, etc.) and more land to produce than plants.
We can also focus on reducing our food and water waste in our homes, planting drought-smart gardens, and learning more about all the farmers and families who do good work every day to help our food systems and communities thrive.
What's Next?
Stick with us! Bringing people together is what we do, and we encourage you to stay tuned for our next webinar featuring California Department of Food and Agriculture Secretary Karen Ross and journalist and The Dreamt Land author Mark Arax in conversation. Sign-up info is coming soon. You can also check out our Twitter coverage of the event for a deeper dive into the excellent question you all asked, too.
We believe in the power of relationships to reveal creative strategies that protect the natural resources on which we all depend. Let's explore new ways to stick together in support of a healthy California. Connect with us!