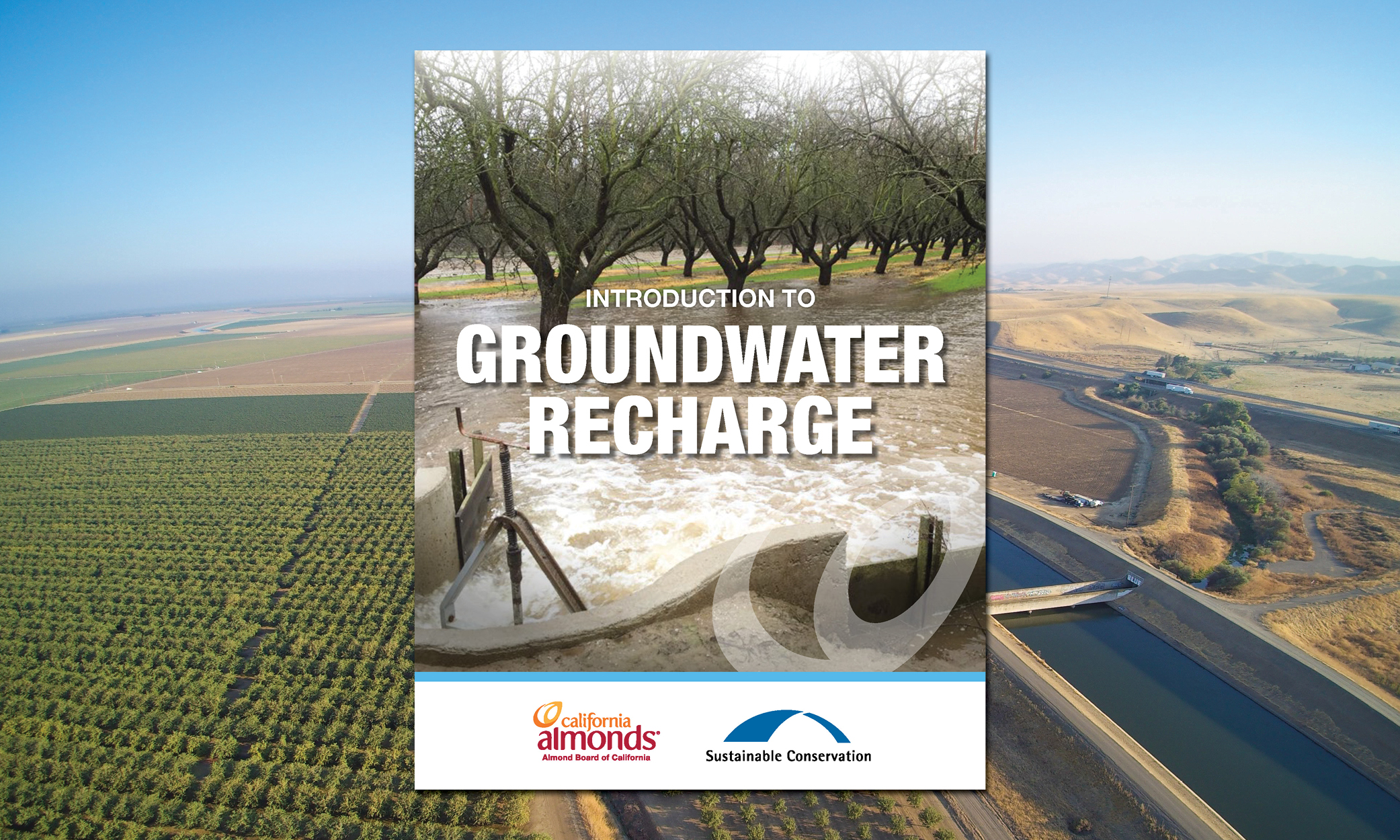 As California braces for drier times ahead, we're making our own silver lining: planning and siting groundwater recharge. The more resources and knowledge we share with each other – be it on-the-ground experience with flooding fields or detailed research into how much water a particular crop can handle – the more flexible and impactful the practice can be, where it's needed most.
Resources for Recharge
Our partners at the Almond Board of California (ABC) have long recognized the importance of bolstering our critical underground drought reserves. To help growers flood their almond acreage safely, and for maximum infiltration, ABC recently released the Introduction to Groundwater Recharge guide. The guide helps growers answer key questions like:
Do I have access to surface water for recharge?
Is my orchard suitable for recharge?
What recharge methods are available?
What orchard management changes are necessary to perform recharge?
The guide also provides three scenarios for farmers when they do have water: flooding dormant orchards, reverse tile drains, and dedicated recharge basins.
Setting a Standard
Helping farmers find ways to take surface water when it's available means groundwater recharge is accessible and flexible as a real strategy to mitigate California droughts. And, organizations like ABC using their time and resources to deliver critical, ground-tested information to their growers establishes a positive standard for the agriculture community.
We're pleased to have partnered with ABC to craft this necessary guidance, and we look forward to more generative and creative collaboration in the future!