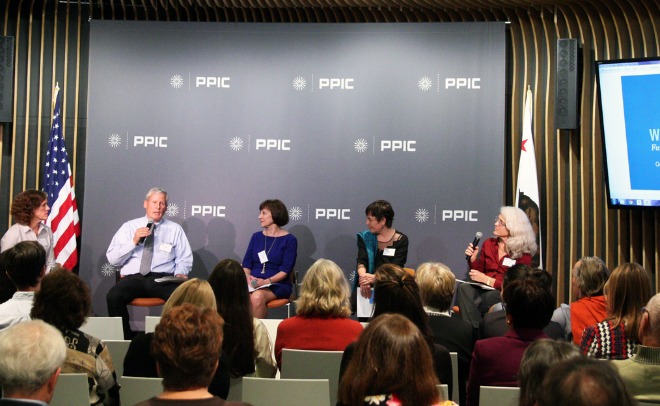 Getting to a Sustainable Water Future for California
As California grapples with its fourth year of severe drought, a number of questions have been raised around its impact on the state's agricultural sector and what, if anything, farmers are doing to help move California toward a sustainable water future in the face of shrinking water supplies and growing water demand.
Frequently voiced concerns have centered around how much water California agriculture actually uses compared to cities and the environment, and whether or not almonds are the culprits they've been painted to be.
The drought has also amplified questions about water rights, future water availability in the face of climate change and a growing population, and the socioeconomic impacts the drought is having on communities in the Central Valley that have been hardest hit.
Sharing a Diversity of Perspectives
To address these challenging issues, on October 20th we brought together a group of experts we felt could bring informed and diverse perspectives on these topics. The talk was attended by more than 200 participants who joined both in person and online making it one of our most successful events yet. Please enjoy!
About the Speakers: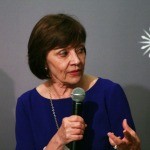 Ms. Karen Ross, Secretary of the California Department of Food and Agriculture: Ms. Ross was appointed Secretary of the California Department of Food and Agriculture on January 12, 2011, by Governor Edmund G. Brown Jr. Secretary Ross has deep leadership experience in agricultural issues nationally, internationally, and here in California. She is passionate about fostering the reconnection of consumers to the land and the people who produce their food, and to improving the access of all California citizens to healthy, nutritious California-grown agricultural products, celebrated for their diversity and abundance in serving local, national and global markets.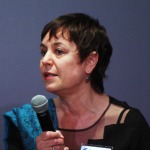 Ms. Ellen Hanak, Director at the Public Policy Institute of California: Ms. Hanak is director of the PPIC Water Policy Center and a senior fellow at the Public Policy Institute of California. Under her leadership, the center has become a critical source of information and guidance for natural resource management in California. She has authored dozens of reports, articles, and books on water policy, including Managing California's Water. Her research is frequently profiled in the national media, and she participates in briefings, conferences, and interviews throughout the nation and around the world. Her other areas of expertise include climate change and infrastructure finance.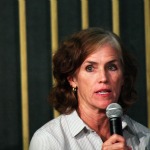 Ms. Kat Taylor, owner of TomKat Ranch Educational Foundation – TKREF & LeftCoast GrassFed, & Co-Founder of Beneficial State Bank: Ms. Taylor works in service of restoring social justice and environmental well-being. She is active in a variety of social enterprises, public benefit and philanthropic ventures on the West Coast. Currently, she serves as Co-Founder and Co-CEO of Beneficial State Bank, a Community Development Financial Institution (CDFI) whose mission is to bring beneficial banking to low-income communities in an economically and environmentally sustainable manner. Ms. Taylor is also a Founding Director of TomKat Ranch Educational Foundation, dedicated to inspiring a sustainable food system through ranching, training, tours, research, and school food and garden programs. TKREF owns the social enterprise LeftCoast GrassFed, raising humanely cattle and other livestock for the benefit of people and the planet.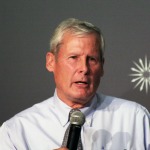 Mr. Don Cameron, Manager of Terranova Ranch: Since 1981, Mr. Cameron has been Vice President and General Manager of Terranova Ranch Inc., located 25 miles southwest of Fresno, California, farming approximately 6,000 acres, in addition to 1,500 acres custom farmed for other clients. The farm has a mix of conventional, organic and biotech crops ranging from organic pima cotton, walnuts, seed product, and tomatoes to biotech alfalfa, corn and pima and upland cotton, along with a diversity of other annual crops. He is a well-known authority on issues of applied biotechnology in crop production and has worked with Sustainable Conservation since 2011 on an on-farm groundwater recharge pilot project.