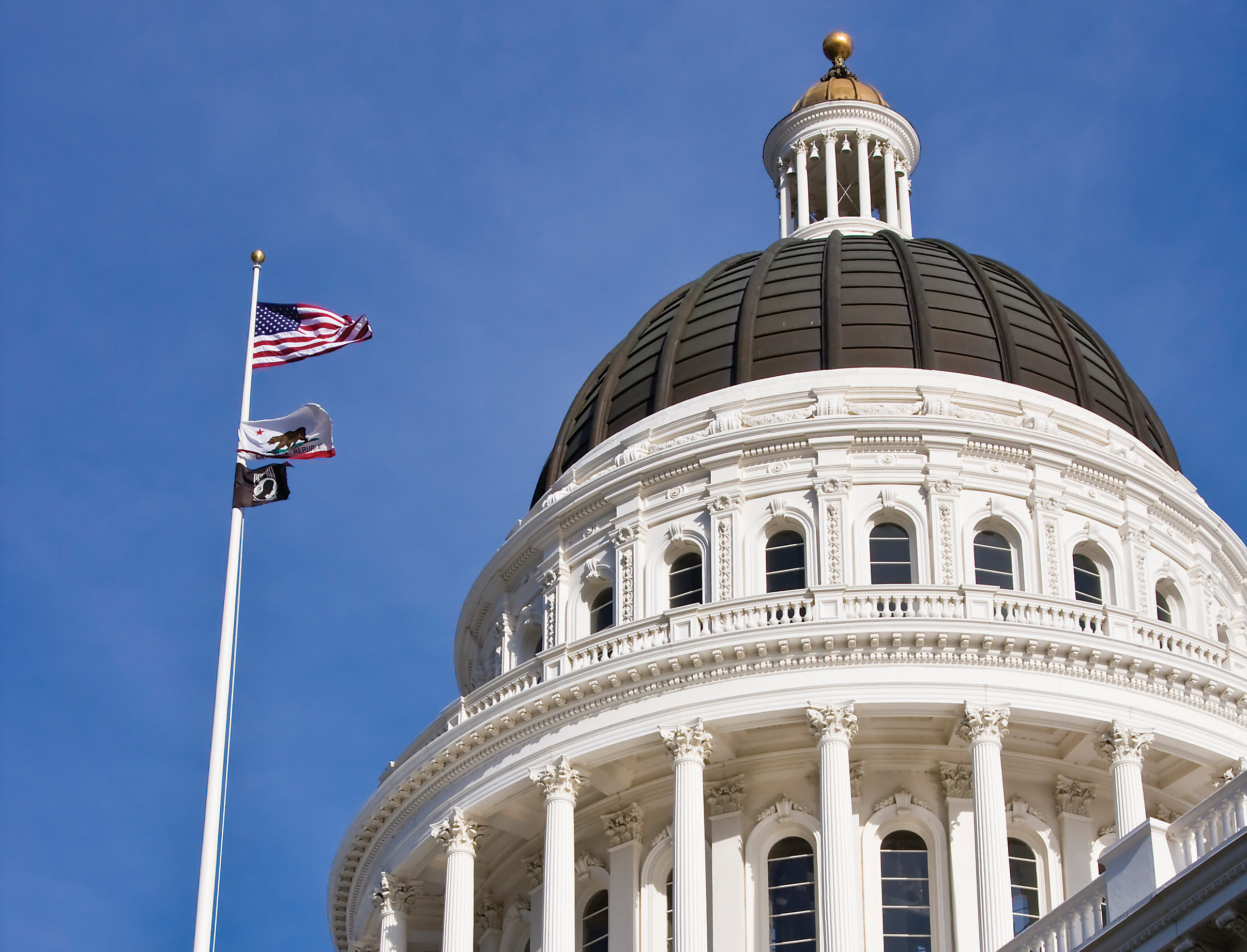 Drought continues to be a top-of-mind issue for many Californians. Fortunately, last year's historic wet winter didn't wash away the memory of our five-year drought, which ranks as the worst on record.
Because experts predict a changing climate will usher in even more frequent, intense and longer droughts, California lawmakers continue to promote measures intended to strengthen the state's water future.
On June 5th, Californians will vote on the first of two 2018 water-related bonds totaling $13 billion.
With so much action on the water front this year, we tapped Sustainable Conservation's veteran Policy Director, Stacey Sullivan, to provide insight on the choices before Californians. Stacey also shares how this year's bonds align with Proposition 1, which passed in 2014 and whose $7.5 billion in funds continues to be allocated for a wide range of water-related projects.
---
What are the basics everyone should about Proposition 68?
Stacey: Prop 68 – or as it's officially known, the California Parks, Environment, and Water Bond of 2018 – is up for public vote right around the corner, on June 5th.
Sustainable Conservation believes Prop 68 provides an admirable balance of benefits to people and the environment, and we urge folks to vote YES.
Prop 68 provides a total of $4.1 billion in bond funds toward a broad range of beneficial projects, including clean drinking water, sustainable water supplies, and watershed protection and restoration to benefit wildlife. As its name implies, though, it's about more than just water.
Funds also go to parks and the recreation and tourism sector. In fact, the largest chunk of revenue, $725 million, would be dedicated to creating parks in park-deficient neighborhoods.
The measure also directs funding to disadvantaged communities, which often do not have access to clean or reliable water. Prop 68 would require up to 20% of funds be dedicated to projects in communities with median household incomes less than 60% of the statewide average.
Click to see allocation of Prop 68 funds
Another significant feature of Prop 68 is that it promotes projects that provide multiple benefits. Multi-benefit projects not only aim to achieve the best environmental outcome per dollar, but also highlight how integrated solutions can benefit a variety of water users. For example, floodplain restoration can benefit fish habitat, recharge groundwater for local water supplies, and protect downstream communities from potential flood damage.
---
What should voters know about the Water Supply and Water Quality Act, slated for the November 6th ballot?
Stacey: The Act provides $8.9 billion in bond funds for water-related infrastructure and projects to improve water supply and quality.
Sustainable Conservation supports its passage in November.
The measure provides $640 million for implementing the historic Sustainable Groundwater Management Act passed in 2014, which requires communities throughout California, but especially in the arid but farm-rich San Joaquin Valley, to bring over-drafted groundwater basins into balance by 2040.
Out of that total, the bond will provide $3.93 billion specifically for environmental benefits such as restoring rivers, streams and watersheds throughout the state. The Act recognizes and addresses the needs of both the environment and agriculture, as well as provides funds for projects that help bring those interests into better alignment.
This is very much in line with Sustainable Conservation's commitment to bridging the gaps between seemingly disparate interests in California.
Click to see allocation of Water Supply & Water Quality Act of 2018 funds
We think that the Act has the potential to both advance the achievement of Sustainable Conservation's program goals and make a real difference in a wide range of environmental and water-related challenges facing California.
---
Does California need both water bonds?
Stacey: I believe so. California needs the combined impact of these bonds to make a real difference with many of our most pressing water and environmental challenges.
We believe Prop 68 includes a number of extremely important and beneficial provisions, but we also believe that it leaves out a number of equally important needs that the Water Supply and Water Quality Act addresses.
As the funding comparison below demonstrates, the bonds both support and complement one another. For example, while Prop 68 covers parks and recreation, which the Act does not address, the Act, unlike Prop 68, provides funding for added and/or improved water infrastructure and conveyance (though not surface water storage, for which funding was provided in Prop 1, passed by voters in 2014), which helps deliver California a clean, reliable water supply.
Click to see a funding comparison of Prop 68 & Water Supply and Water Quality Act
---
How do this year's water bonds align with Proposition 1?
Stacey: Voters passed Prop 1 – the Water Quality, Supply and Infrastructure Act – in 2014. It provides $7.5 billion in new and redirected bond funds for a wide range of water-related projects.
With the recent actions of the California Water Commission to allocate $2.7 billion that Prop 1 provided for water-storage projects, nearly 90% of the total of Prop 1 funds have been either appropriated or assigned. This year's bonds will allow many of the efforts begun with Prop 1 funds to continue. They will also provide funding for the implementation of the Sustainable Groundwater Management Act, which did not exist when Prop 1 was enacted.
Together, Prop 68 and the Water Supply & Water Quality Act of 2018 would help advance Prop 1 objectives significantly by expanding investment in California's aging water system to improve the state's water resiliency while also boosting water quality.
About Stacey Sullivan
Stacey joined Sustainable Conservation in 2013 as its first Policy Director. Prior to joining the organization, Stacey spent 12 years as a committee consultant to the California State Assembly, including eight years as Chief Consultant to the Local Government Committee. His work while with the Assembly included in-depth involvement in significant legislation and policy initiatives concerning the California Environmental Quality Act, water policy, sustainable agriculture, housing, and land use planning.