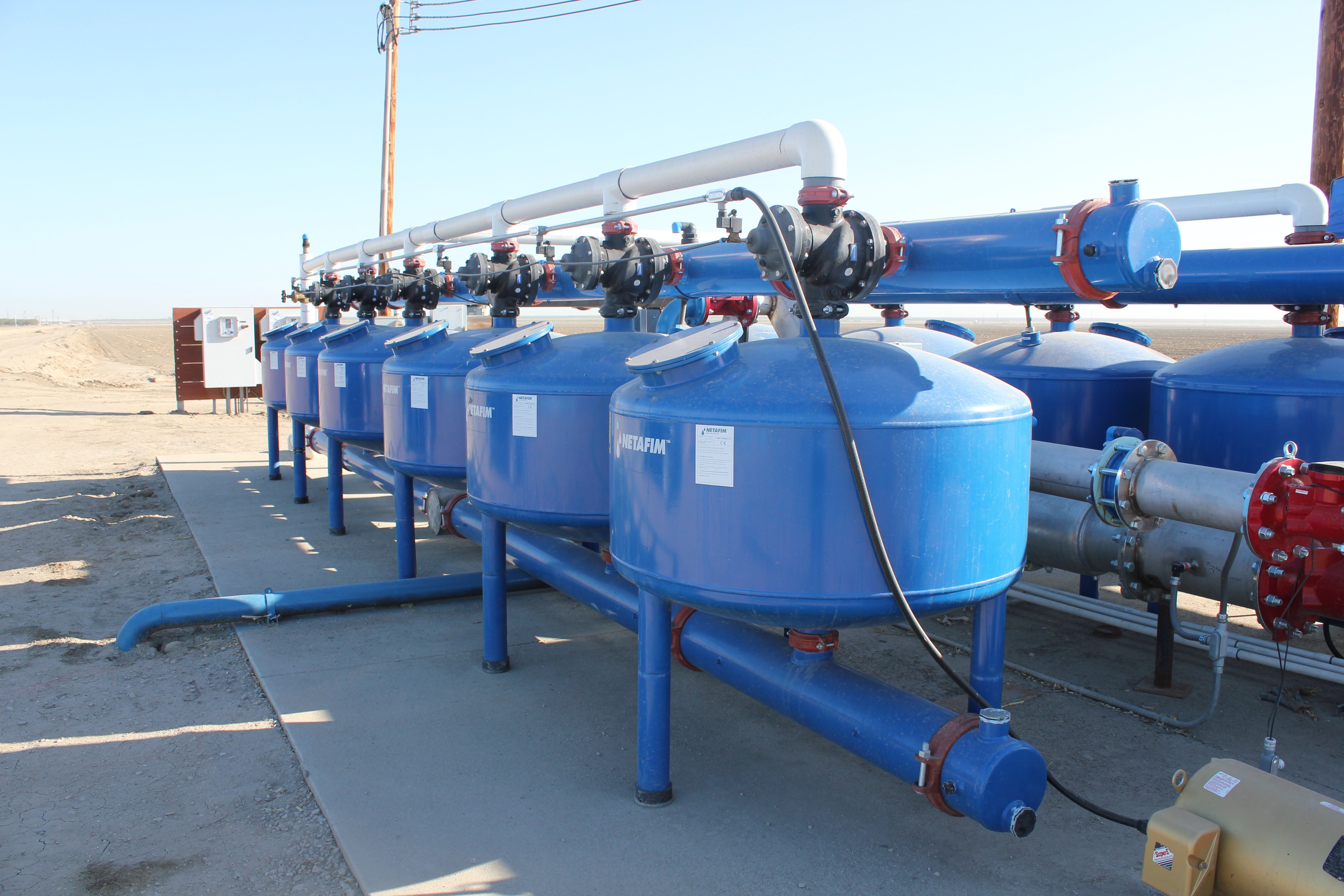 We're drawing back the curtain just a little bit this week to talk about the fun we had with our staff and partners at the 2019 World Ag Expo. The Expo takes place in Tulare, CA and hosts over 100,000 participants each year – from producers and growers to industry groups, equipment vendors, state agencies and research entities. Anyone who has anything to do with agriculture and farming in California is there to share knowledge, promote technology and strengthen key relationships.
We were pleased to spend a lot of time with our partners at Netafim USA this year. We've been working with Netafim and dairy producers across the Central Valley for several years on our innovative manure subsurface drip irrigation system. We've got some exciting news on that front this year, so stay tuned … and in the meantime, enjoy our Senior Project Manager John Cardoza explaining exactly what those familiar blue tanks are and what they do.
During our visit we got to see some friendly faces, including our Leopold Conservation Award co-sponsors at the California Farm Bureau Federation, Dellavalle Labs, UCANR, NRCS and a whole host of others. Sustainable Conservation talks a lot about how we work with all sorts of folks and organizations across California, but seeing a lot of them in one place – and realizing the positive effect of these partnerships on agriculture and our environment – was a really fun experience. We always aim to empower collaborative stewardship of our most precious natural resources, and we never do it alone. So, hats off to you all!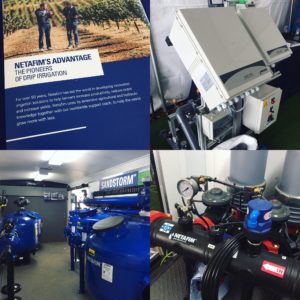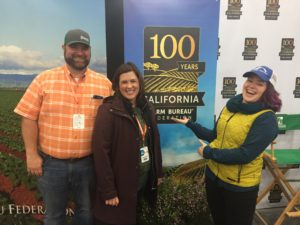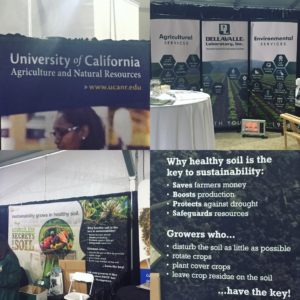 We also asked Ryan Flaherty, our Director of Business Partnerships, to explain a little bit more about solid separation technology on dairies. He was a good sport, and we found an incline screen that may be familiar to folks who've been on a dairy, or even those of you who've driven past dairies on the highway and wondered exactly what that giant conveyor belt was.
Being immersed in the work we do every day means we can forget how deeply rooted the image of the lone farmer is in our collective consciousness. Farming takes more than just one person – there are irrigators, farm managers and employees, pest and crop advisors, technology vendors and many more roles filled by Californians that keep us feeding and leading the nation every day. Agriculture's a key part of our economy, which means it has a key role to play in building resilient and clean water resources, bolstering habitat for wildlife and keeping the air we breathe safe for all our residents.
And then we took a picture of a tractor tire, because even after four years of immersion in ag tech, it's still quite a sight (especially when you're at eye level). Thanks for following along with our mini-adventure on Instagram, and make sure to follow us on our social channels for more coverage of the great work we do out in the field all year long!