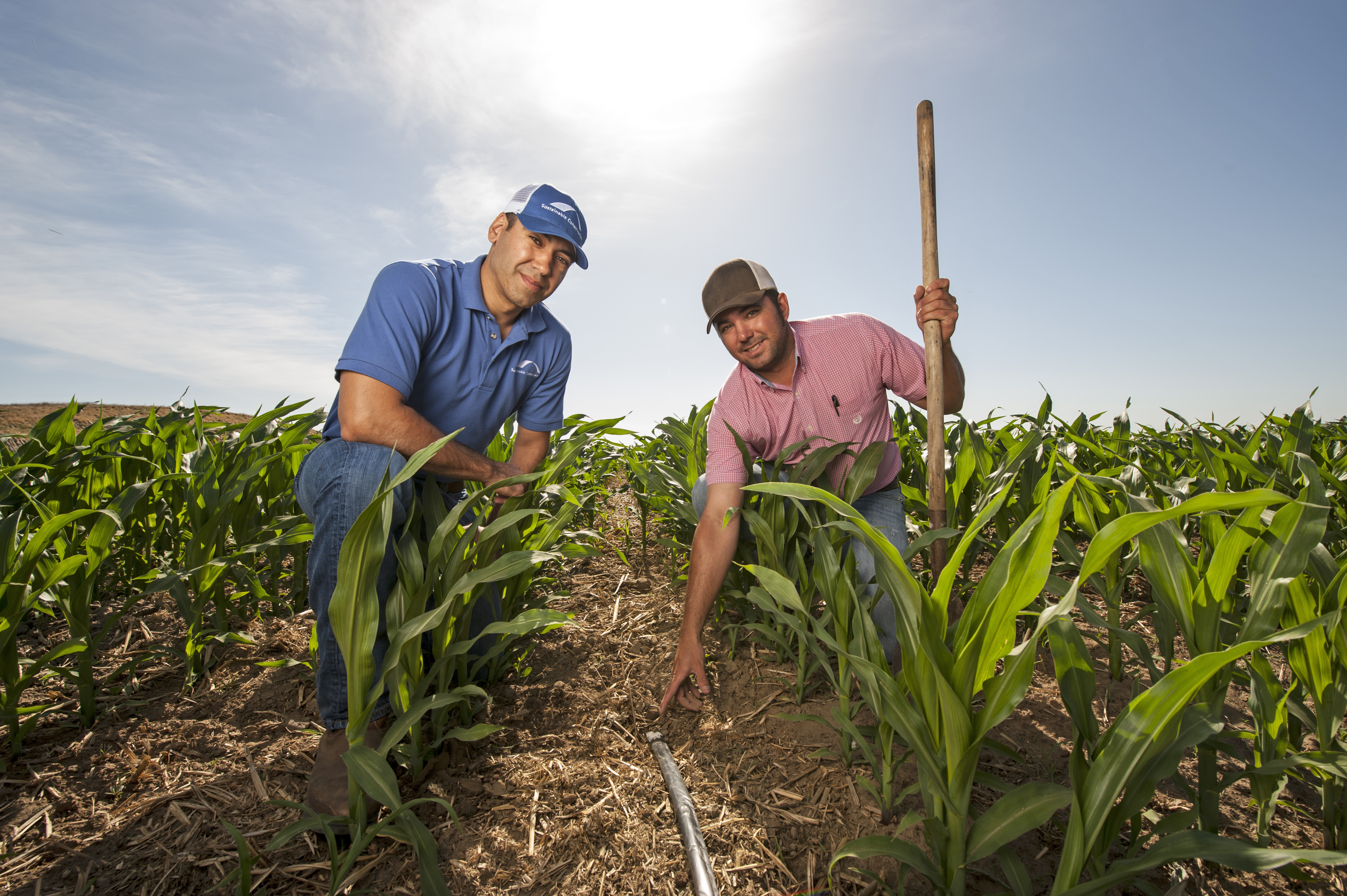 We love what we do every day to make sure California has clean, affordable and reliable water, but the most satisfying part of our work is seeing the solutions we craft with partners start to take off.
We've been updating you on our innovative manure subsurface drip irrigation system over the past few years and its potential to protect water quality, reduce water use and help dairy producers use the manure nutrients their cows produce on-farm. Our recent set of field days were a great chance to reflect on our journey so far, as well as help local dairy producers get to know the system and its benefits as told by the folks on the ground in the heart of the San Joaquin Valley at DeJager Dairy and Michael McRee Dairy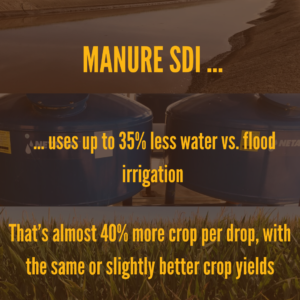 Attendees saw the system in play at all three dairies and learned firsthand about implementation, operation and the benefits the producers have seen, as well as some of the challenges that come along the way with testing new technologies. Most importantly, they asked their fellow dairymen questions about daily operation and got to hear about the economic and agronomic results we've collected over the past few years. Hearing directly from their peers and seeing the system in action gives producers the knowledge they need to fully assess solutions on their own operations. This on-the-ground experience translates to water quality wins and savings across the industry.
Those results are, in a word, promising. During three years of testing the system at various dairies with different herd sizes and different ways of managing their operations, we found that the system can use up to 35% less water than traditional flood irrigation. That's almost 40% more crop per drop while maintaining, and in some cases even slightly increasing, crop yields.
We rounded out each day with a quick presentation from our partners at the National Resources Conservation Service (NRCS) on what we've been working toward from the start: cost-share funding. We're pleased to announce that NRCS help fund up to 75% of total project costs, which makes manure SDI less expensive to implement than conventional subsurface drip irrigation. We're also proud that NRCS approved this funding program a year ahead of our internal goal, which points to the system's great agronomic and environmental benefits.
NRCS's support is critical to ensuring the industry can take up solutions, and we're grateful to NRCS and the California Department of Food & Agriculture for the opportunity to test the technology and make it accessible across the industry.
Thanks also to all of our great project partners for working to find ways to protect water quality in the Central Valley!