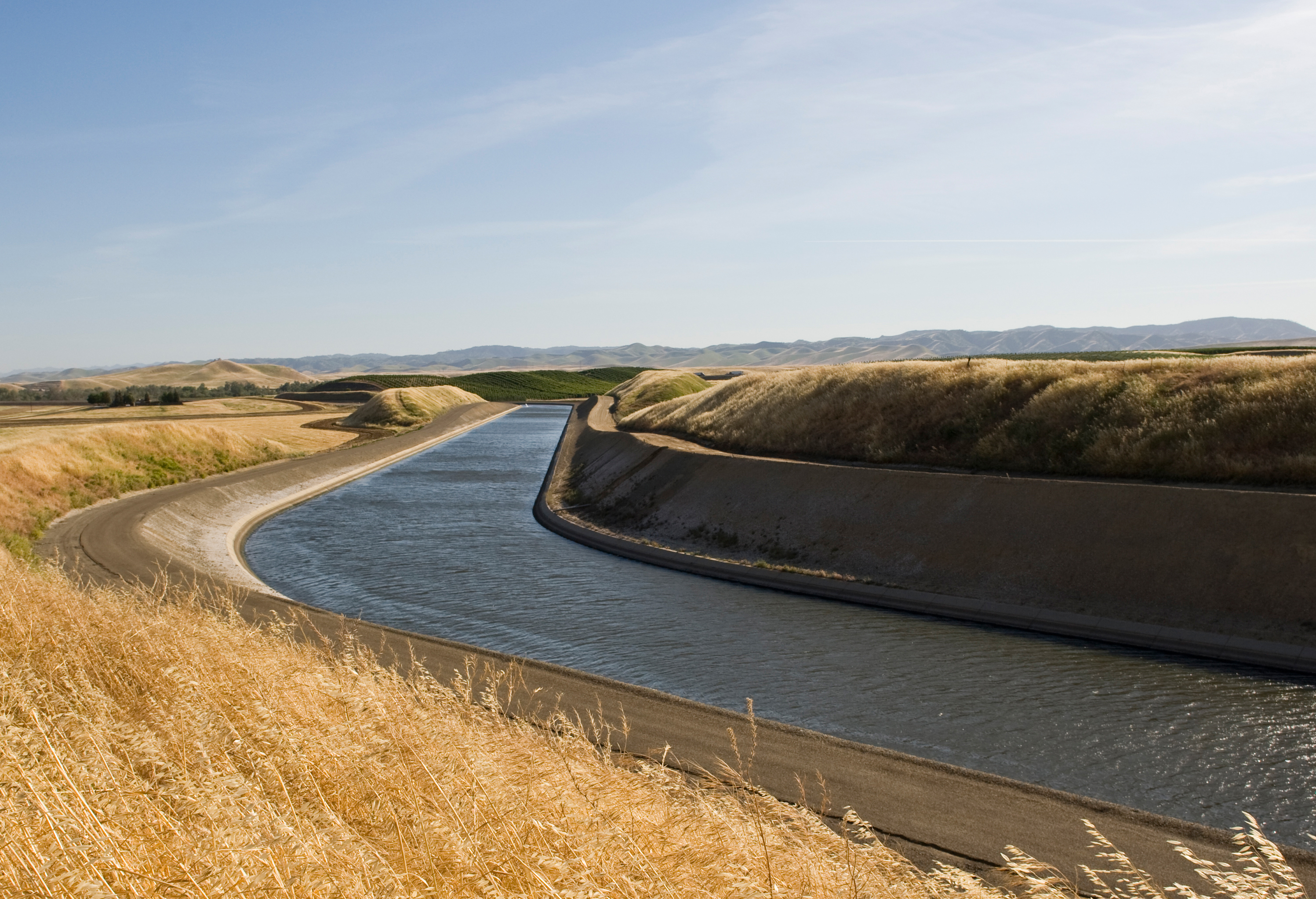 The Newsom Administration's draft Water Resilience Portfolio was released in January, and a wide variety of stakeholders submitted comments based on the Portfolio's importance to our collective water future. From clean to affordable to enough water for all Californians, the Administration has made sustainable water management a top priority.
Sustainable Conservation couldn't be more pleased with the state's focus on water – it's ours, too. We believe a future in which nature and people have access to clean, affordable and reliable water is possible by working together with diverse partners, including state government.
A Vast and Complex Challenge
California's water system is vast and complex. Our finite supplies serve many stakeholders, from families depending on clean drinking water to farms that grow food to feed our nation, and ecosystems that support our iconic plants and wildlife.
California's water system is also under extreme stress. Climate change means more variable snowpack, unpredictable flood events and more extreme droughts. Irregular surface water supplies and over-pumping mean our groundwater, a critical resource in times of drought, is dwindling at a rapid rate. Water quality problems mean Californians in many communities can't count on safe drinking water.
A Climate-Resilient California Water System
Spurred by Governor Newsom's Executive Order last spring directing the State to create a roadmap to a climate-resilient statewide water system, the Portfolio lays out over 100 recommendations in four categories: maintain and diversify water supplies, protect and enhance natural ecosystems, build connections, and be prepared.
No Quick Fix
The goal? Work across regions, state agencies and economic sectors to help California be more resilient in an uncertain water future. We applaud the emphasis on working together and breaking down silos to achieve resilience.
"No quick or singular fix will safeguard our communities in coming decades and preserve access to water for all Californians. Rather, advanced planning, thoughtful investments, integrated management, and unprecedented collaboration will prepare us for the future." – Draft Water Resilience Portfolio
Groundwater Recharge
Most importantly, the Portfolio includes recommendations around implementing the Sustainable Groundwater Management Act and its accompanying long-term sustainability goals and potential land use adaptations, and supports groundwater recharge projects with multiple benefits that address water quality and quantity. Sustainable Conservation's work with San Joaquin Valley farmers, the dairy industry and policymakers to recharge groundwater and protect its quality means we have a deep understanding of the potential for collaborative solutions across private and public sectors.
Sustainable Conservation Leads
We're also working at the state level with the Department of Water Resources on California's Flood-MAR effort to help research, coordinate and maximize multi-benefit projects to achieve groundwater sustainability, boost habitat and build healthy waterways, and we believe that explicit mention of this project could benefit the Portfolio's overarching goals.
The Portfolio also examines holistic, watershed- and ecosystem-level approaches to habitat restoration, like floodplain expansion, quantification of flows and curbing invasive species. Key to all of these approaches is permitting to get these projects on the ground. The Portfolio explicitly mentions simplifying the restoration permitting process so more restoration can be done more quickly to help bring our species and waterways back from the brink.
Moving Forward
"While funding mechanisms and lead agencies still need to be identified, the Water Resilience Portfolio identifies key opportunities to build and strengthen the coalitions California needs to build a sustainable water future. Sustainable Conservation will continue bringing stakeholders to the table to support this goal." – Ashley Boren
The public comment period on the draft Portfolio ended on February 7th, with a final draft of the Portfolio to follow.
A Proven Ally for Newsom
Over a quarter century strong, Sustainable Conservation's ability to connect disparate voices to make meaningful environmental progress means we're a proven ally for the Newsom administration to build a secure water future in California. With your continued support, we can help California's top brass implement the diverse suite of strategies we need to position our Golden State for water success.