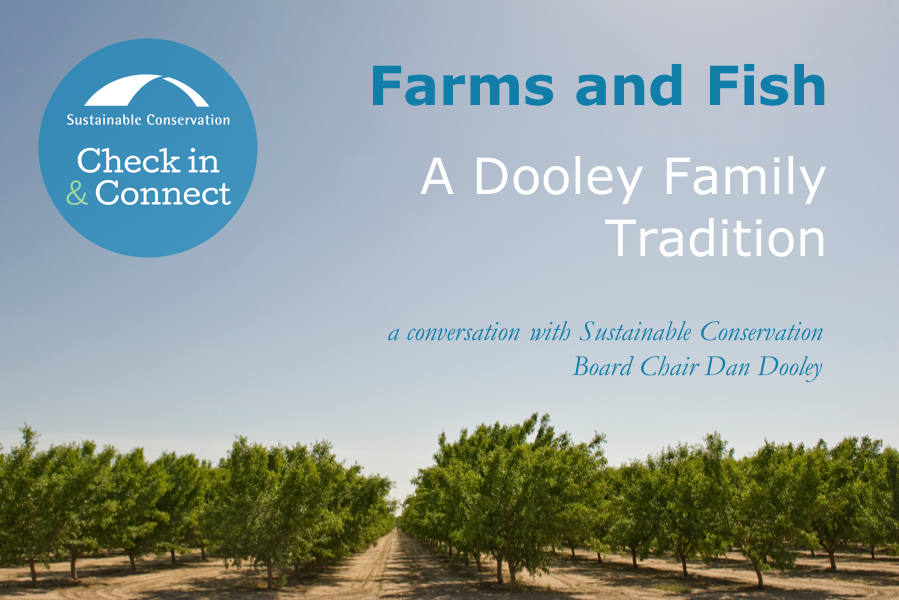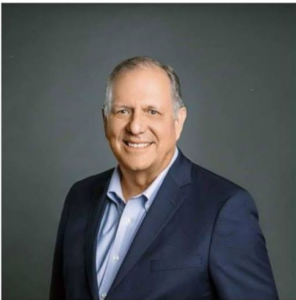 Behind every environmental win in California are the people who work to make collaboration and progress possible. We couldn't do what we do every day without folks who are willing to think differently, see possibilities, and make change together. As part of our new Check in & Connect series, Michael Behrens, our Chief Development officer, sat down with Dan Dooley, Sustainable Conservation's new Board chair, to learn more about why he does this work.
Dan has nearly four decades of experience in California agricultural, natural resources, and water policy and legal issues. Dan has developed a reputation for helping clients successfully bridge environmental and economic interests. Currently a principal at New Current Water and Land, LLC., Dan provides strategic planning services for water supply, water management projects, and agricultural investments.
Dan describes this work as "having one foot in conservation and the other in the water user space." This duality comes naturally to him because, "You can work in both spaces and make the world a better place."
Dan's love for California is deeply personal, from his childhood farming with his family to his current work. At the time of our interview, he shared with us that his father passed away exactly one year ago, at the age of 93. Dan said, "My father was nothing ever but a farmer in the San Joaquin Valley. People thought that he thought like every other farmer in the Valley, which was certainly right of center – which was not true."
Years ago, Dan negotiated a settlement for long-standing litigation to restore flows to the Upper San Joaquin River, and to restore a salmon fishery. Some of his farming neighbors gave him guff about it, saying, "I'm sure you've disappointed your father."
His response to them: "Nobody will be more happy to see salmon flowing in the Upper San Joaquin River than my father."
He continues, "The notion that farming and supporting environmental values are inconsistent is something I've never understood. It's because, candidly, that's the way my family thought. We worked hard on the farm, we did all the things other farmers did; but, we also worked on environmental issues in the High Sierras and other places. It was just a part of who we were."
We feel the same way. We're inspired by Dan's commitment to stewarding our great state's resources. His views on how we can all find reasonable and practical solutions to improve our environment are worth emulating.
Want to learn more about Dan's work? Here's a full recording of the interview. We hope you enjoy learning about what we feel is a "match made in heaven."